4 Smartphones With Amazing Cameras to Watch For Later This Year
The ubiquity of smartphones in our lives, along with ever more capable cameras that they possess, have turned average consumers into prolific photographers documenting life's many memories. From foodie adventures to your child's memories, from roadtrips and vacations to wars and world events, smartphone photography is booming and manufacturers are adding features to try and differentiate their models. Here are the top four smartphones that are rumored or announced to debut later in the second half of this year, and users who care about capturing the best image with the best imaging tools should take note of these amazing rumored phones.
1. Nokia Lumia EOS with PureView Technology (Rumored)
This Windows Phone 8 model has been known by many different names, including Lumia EOS, Nokia EOS, and Lumia 1020 among others. Like Bigfoot, it's got some big expectations but thus far Nokia has been silent about its existence. The phone will adopt the Symbian-powered Nokia 808's massively large and impressively specced 41-megapixel PureView sensor.
This imaging sensor is both larger than a traditional point-and-shoot sensor, allowing for the photography enthusiast to better manipulate their photo's exposure, as well as packing a resolution whopping 41 megapixels to capture even the finest details.
41 megapixels is overkill, but where this amount of resolution comes in handy is when you're trying to zoom. Try performing digital zoom on your 8- and 13-megapixel iPhone 5 or Galaxy S4 camera, and you'll end up with grainy shots that lack details. Do this with a 41-megapixel camera and you can zoom in 3X or 4X and still maintain a good resolution for an 8 X 10 poster size print. Now that's technology that enhances your life.
Or, if you're trying to capture a wedding or a child, 41 megapixels will definitely help you capture the finest of details, especially when coupled with a Carl Zeiss–now rebranded to ZEISS–lens, which is one of the finest optics in the world. Along with a Xenon flash to freeze motion and eliminate motion blur and render colors more accurately in dark shots, image stabilization of some kind to allow for stable video recording, and a modern OS that allows for sharing and uploading, this one may win over photography nuts and bait Android and iOS users to switch allegiances.
We're also hearing rumors that Nokia may release a phablet this fall with Pelican lenses, which may introduce a Lytro-like experience for multi-focusing.
2. Samsung Galaxy S4 Zoom (Announced)
Samsung had announced its Galaxy S4 Zoom, which comes with a 16-megapixel sensor and a 10X optical zoom lens to capture far away shots just as if you're next to it. Unlike digital zoom, optical zoom means no loss of resolution so you'll get shots with the full 16 megapixels whether you're on 1X zoom or 10X zoom.
A Xenon flash will help to freeze motion and render colors accurately in night shots.
Samsung is making the Galaxy S4 Zoom a fun camera to shoot with, especially for tourists and travelers, thanks to some smarter software integration:
Photo Suggest instantly connects you to huge libraries of images taken by fellow photographers, to help you find and compose your best shots anywhere in the world. Photo Suggest can even direct you to the ideal nearby location which will give you the vantage point you need for that perfect photo.

The GALAXY S4 zoom also features Samsung's popular Smart Mode, so you can stop worrying about settings and start taking professional-quality artistic shots. Simply choose from a series of pre-set modes and the camera will automatically adjust to ensure you capture the best photo possible. Use Drama Shot to merge continuous shots of moving objects into a single composed image, or Action Freeze to instantly capture high-speed action. If you aren't sure which Smart Mode to select, the Smart Mode Suggest feature can assess the scene for you and provide a short list of the best options for your consideration based on surrounding factors such as light levels, focal length, or face detection, ensuring you always get the best shot you want.
Moreover, there's a "Zoom Ring" that will launch quick shortcuts to camera features as well. No U.S. plans are announced so far, but this one may be worthy of an import price for serious photographers. For soccer moms and coaches, this one will definitely help you capture your kid's first goal from the sidelines thanks to the zoom factor alone.
The Sony i1 Honami will likely launch with Sony's Xperia branding and combines Sony's camera expertise with its Cybershot range into a compact, smartphone package. So far, rumors have been all over the place with this model so we're not sure how accurate early leaks are. We are hearing that Sony is using its professional grade G Lens optics to compete with the ZEISS lens on Nokia's camera-centric models.
The Sony Honami is rumored to have a 20-megapixel Exmor sensor along with a separate BIONZ image processor. The image processor will help with burst shots to take the load off of the CPU.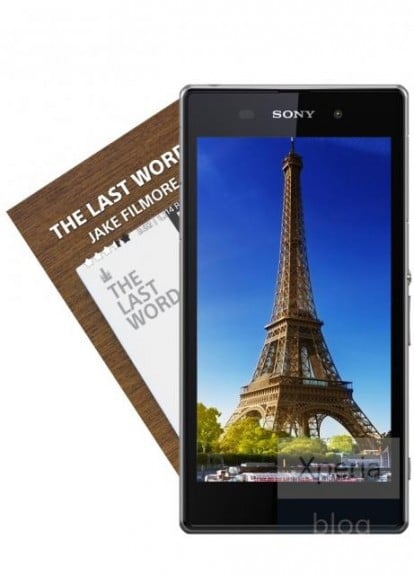 What's impressive is that more recent rumors suggest that the Sony i1 may be the first camera smartphone to support 4K ultra HD (UHD) video recording! That means users can record videos with 4 times the resolution of today's full HD 1080p captures.
Xenon and LED flash units, interchangeable lenses, a new camera UI, and more are all rumored for this new model as well. It looks like an impressive beast of a camera phone, especially if Sony continues its design language that debuted on the Xperia Z with a slim and sleek package, waterproof capabilities, and flagship specs.
4. iPhone 5S (Rumored)
The leading camera smartphone on the market today is Apple's iPhone, which is the leader in terms of photos uploaded to Flickr. Though newer Android models–like the Galaxy S4 from Samsung and the Xperia Z from Sony–best the iPhone 5's 8-megapixel camera by employing a more detailed 13-megapixel backside illuminated sensor, Apple's current flagship does a superior job, in my opinion, of exposing a shot with high contrast lighting. When capturing a brightly lit window against a dark wall, the iPhone 5 is able to get more details out of the dark shadows than any Android phone on the market today, and that's just one of the consumer appeal of the device when placing a camera into the untrained hands of the masses and telling them to take pictures.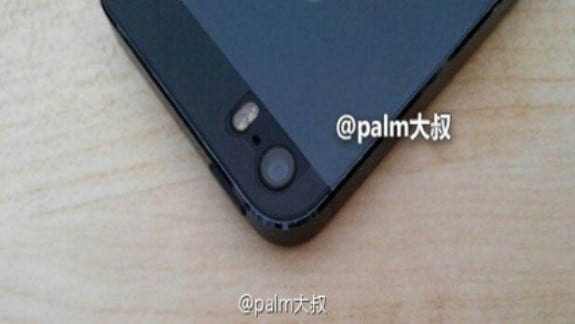 The camera on the iPhone 5S is rumored to get an upgrade to a 12- or 13-megapixel sensor. In recent leaks, we're seeing Apple using a dual-LED flash, up from the single-LED flash of current models, for better illumination of a dark scene. Hopefully, this means that we will get better lit images without blown out lighting when the flash is used.
And thanks to iOS 7, we'll see a better phone interface as well with the iPhone 5S.