4 Terrific Windows 10 Tablets
Microsoft almost detonated its entire Windows operating system because it believed that touch interactions were the future. More specifically, the company believed that tablets would continue to attract users looking for something bigger than a phone, but less complicated and powerful than a traditional Windows notebook. Windows 8 was designed with tablets in mind. Windows 10 tablets have the best touch-centric interface Windows has ever offered.
Since the fateful launch of Windows 8, Microsoft hasn't necessarily pulled back from the brink. It's still in the middle of a massive overhaul of Windows. Windows 10 Anniversary Update, the company's latest operating system release, moves more options to the new Settings app and adds support for an accessory exclusive to Windows 10 tablets, iPads and high-end Android devices with touch: a pen. The whole point of the Windows Store is to provide access to safe, well-design apps that support touch just as well as they do mouse and keyboard input.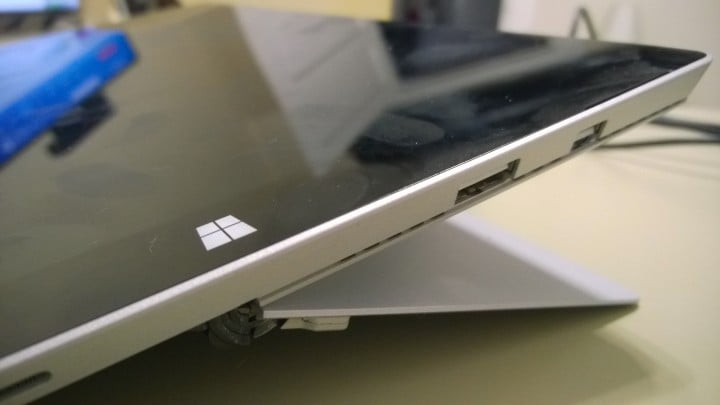 Read: How to Use Tablet Mode in Windows 10
Microsoft can hope to eventually dominate in tablets all it wants; but to deliver on the millions of Windows 10 users it's promised app makers and industry watchers, the company will need some attractive hardware. Luckily, there doesn't seem to be a drought of quality Windows 10 tablets.
HP Envy 8 Note – $299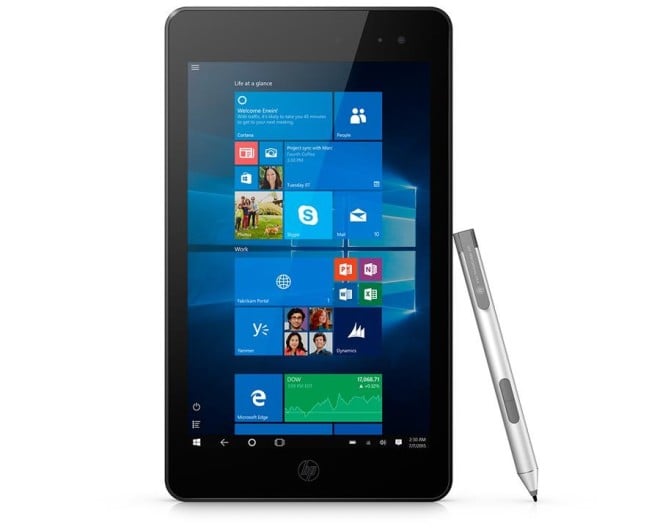 The HP Envy 8 nails what should be a really popular segment of Windows 10 tablets. Microsoft's entertainment ecosystem is growing, with millions able to rent and purchase films from its Movies & TV Store. It's Groove Music service is certainly growing in quality, even if it isn't as popular or well respected as Apple Music has become. Tablets are primarily a way to enjoy music and movies. Some use them as eBook readers.
Read: 5 Impressive Microsoft Surface Pro 4 Alternatives
The HP Envy 8 Note has an 8-inch display, the perfect size for an entertainment device. Inside is an Intel Atom X5 processor, 2GB of RAM and 32GB of storage. At $299, it's one of the cheap, but still decent Windows 10 tablets buyers can purchase. The 2GB or RAM and 6 hours of battery life aren't great for staying productive with Windows but there is support LTE mobile data. This means that it can be used without a Wi-Fi connection. HP also throws in a stylus with the Envy Note 8 for OneNote note taking.
Devices this small get Office Mobile absolutely free.
[ Buy the HP Envy 8 Note for $299 from the Microsoft Store ]
Samsung Galaxy TabPro S – $799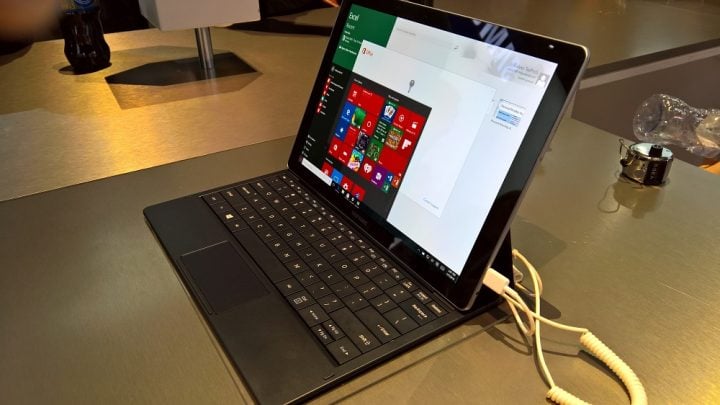 The Samsung Galaxy TabPro S is a productivity tablet. At least its 12-inch AMOLED underscores how much work users can get done on it.
Inside is an Intel Core m3 processor and 4GB of RAM. That's just enough to run the complicated programs that users can download over the internet, like Microsoft Word and light photo-editing software. If you're in college, looking to take notes, watch video, keep track of your schedule and enjoy video, the Galaxy TabPro S is the device you should consider.
Because the device uses AMOLED display technology, there's a lot more contrast. Colors look amazing in person. The device is ridiculously thin too, only measuring 0.25-inches from front to back.
The Galaxy TabPro S can last 10.5 hours, longer than the Envy 8 Note. Samsung includes a detachable cover with a keyboard with every Galaxy TabPro S sale too, meaning the Galaxy TabPro S can easily become a Surface Pro 4 alternative without you spending any extra cash.
[ Buy the Samsung Galaxy TabPro S from the Microsoft Store for $799 ]
Huawei Matebook – $699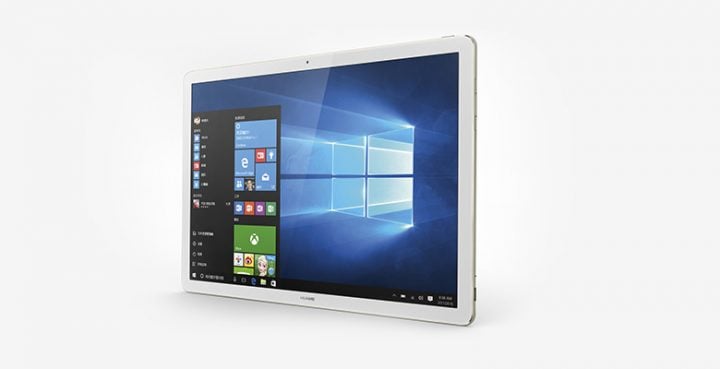 The Huawei Matebook is a tablet that's aimed at the same users that'd purchase a Microsoft Surface Pro 4. It comes in multiple configurations, all with a 12-inch high-definition display and 9 hours of battery life.
The entry model has an Intel Core m3 processor and 128GB of storage. More expensive configurations come with up to 8GB of RAM and an Intel Core m5 processor with 512GB of RAM. Smartly, the company opted for a fingerprint reader instead of the Iris Scanner technology the Surface uses. In embracing the USB Type-C standard, Huawei did away with extra ports for displays and even regular USB. Instead, the package includes USB Type-C adapters to connect it to accessories that don't also have USB Type-C.
[ Buy the Huawei MateBook from the Microsoft Store for $699 ]
Microsoft Surface 3 – $499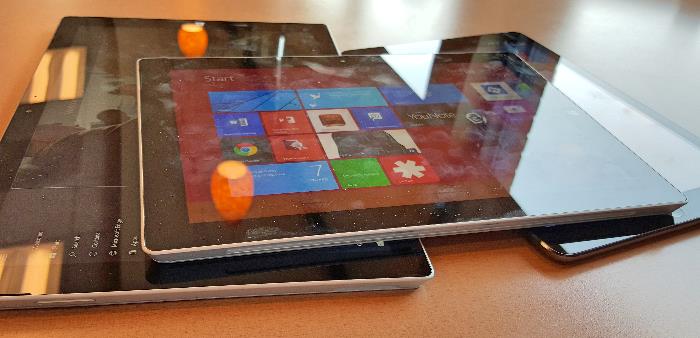 It's been a while since the Microsoft Surface 3 was updated. Still, the Surface 3 is one of the best Windows 10 tablets around.
Read: Surface 3 vs Surface Pro 3: What you Need to Know
It supports the pen and keyboard accessories that other Surface devices work with. Inside is an Intel Atom x7 processor with 2GB of RAM. Those who need more power can pick up more expensive configurations that offer what they need. There's a MicroSD port, USB charger and a full-size USB 3.0 port connecting to accessories without adapters. The Surface 3 is the only modern Surface that supports LTE connectivity too. This means you can browse the internet from anywhere, without free Wi-Fi.
Read: Microsoft Surface 3 Review
This Surface is a little less unwieldy than other devices in Microsoft's line-up. It has a 10.8-inch display, not the 12-inch display that bigger models do. Microsoft bundles a full-year subscription to Microsoft Office 2016 with the Surface 3.
[ Buy the Surface 3 from the Microsoft Store for $499 ]
Good luck choosing between these and all the other Windows 10 tablets out there.

As an Amazon Associate I earn from qualifying purchases.