4 Ways the iPhone 6s Display Could Blow You Away
iPhone 6s rumors are slowly been ramping up over the last couple of months, and there have already been several reports of what the new smartphone's display could consist of. Here are some exciting details about the iPhone 6s display and what to expect.
Apple has put a lot of focus on the iPhone's display over the years, and the introduction of the Retina display on the iPhone 4 completely changed the landscape. The Retina display easily became one of the best smartphone displays on the market, and even today it remains one of the best, even if Apple hasn't changed the technology drastically over the last couple of years.
The biggest thing that Apple did for the iPhone's display, but was bump it up in size to a gargantuan 5.5 inches on the iPhone 6 Plus, which is up from just 4 inches with the iPhone 5s and iPhone 5. Even the entry-level iPhone 6 comes with a larger 4.7-inch screen, squeezing in more pixels in an iPhone display than ever before.
However, things could get even more exciting when the iPhone 6s eventually releases, as many rumors that we've heard about are focusing more and more on the display of the next-generation Apple smartphone. Here are a few details about the iPhone 6s display that you should, based on recent rumors, as well as new reports.
iPhone 6s Force Touch
Multiple sources have said in recent rumor reports that the "Force Touch" technology used in the Apple Watch will make its way to the iPhone 6s.
The latest report suggesting this comes from 9to5Mac, which has a healthy track record when it comes to Apple rumors.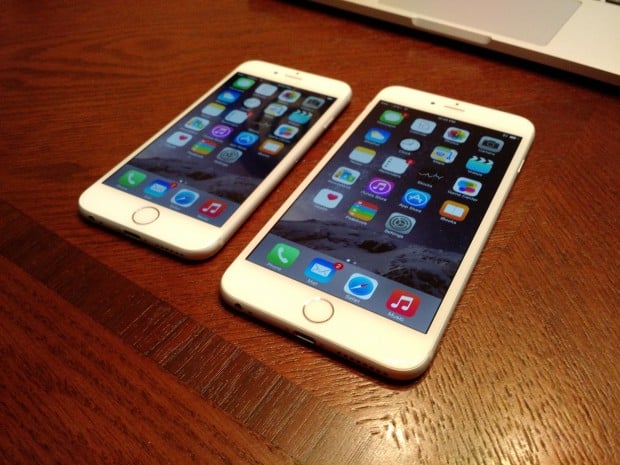 On the Apple Watch, Force Touch allows users to execute different actions based on how hard or light they press down on the screen. For example, a hard press on the screen could bring up a menu of sorts, while a lighter tap would select something on the screen.
A very similar technology to Apple's Force Touch was also revealed in the new MacBook back in March at the Apple Watch event. Aside from the all-around design changes and improvements, the trackpad got a notable upgrade.
While the trackpad is still made out of the same glass material as all MacBooks are, the biggest upgrade is that it's now pressure sensitive and there's a new feature called "force clicks," which allows users to press down hard on a selection to get more information, rather than just selecting it by light tapping. Or you could technically use it to get a preview of what's inside a Finder folder without actually clicking into it.
You could say it's similar to how left-click and right-click work on a traditional computer mouse, and it's definitely something that Apple is expanding to its various products. The iPhone 6s could be next.
Thinner iPhone 6s Display
A new report suggests that Apple will use thinner LED backlighting chips with the iPhone 6s, which means that the device could have a thinner display assembly, ultimately meaning that the iPhone 6s could be thinner than the iPhone 6.
The report comes from Digitimes, which hasn't been too incredibly reliable in the past when it comes to Apple rumors, but a thinner iPhone in general makes perfect sense, and a great area to cut off some thickness is with the display technology.
The new chips are said to be 0.2mm thinner than the current 0.6mm ones, which is a significant reduction in thickness. However, if Force Touch is involved, that lost weight might be replaced with Force Touch technology, leaving no loss in thickness, but we'll have to wait and see what Apple decides to do.
OLED Technology
It's been rumored in the past that Apple could implement OLED technology in the iPhone 6s display. OLED displays are superior to LCD screens in almost every way, but the biggest drawback is that they cost more to manufacture.
With that said, it'll be interesting to see how OLED displays on the iPhone 6s will affect the device's price when it launches, although the company already has a product that uses OLED technology, and it's called the Apple Watch.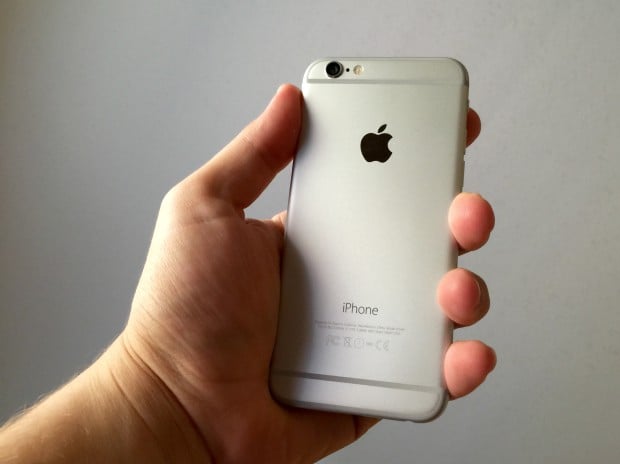 The technology in an OLED display is quite different than an LCD screen. Each pixel is made from an organic material (hence the name: Organic Light-Emitting Diode) that emits a light when an electrical current is passed through it. That's the simple part, but since that's the case, OLED displays do not require a backlight like an LCD screen does.
This allows OLED screens to be thinner and lighter than traditional LCD displays. OLED displays can also bend and curve, which allows Apple to play around with a lot of different designs for the iPhone 6 if it wants to.
While it's still a rather new technology, OLED is becoming more and more popular, as many new HDTVs are coming with OLED dislays, and even some new smartphones are arriving with OLED screens now.
Glasses-Free 3D Display
Past rumors have suggested that the next iPhone could come with a glasses-free 3D display, something that is perhaps a bit far-fetched, but not entirely unbelievable.
The report notes that this kind of technology wouldn't be able to use the same display design that's currently on the iPhone 6, meaning that a completely new display technology would most likely have to be introduced. However, Apple probably won't re-design the iPhone until the iPhone 7 in 2016.
A glasses-free 3D display is certainly possible, as we've already seen with Amazon Fire Phone, but consumers don't seem too excited about such a technology, as the Fire Phone hasn't taken off and has thus experienced poor sales from the very beginning.
While we would take this rumor with a huge grain of salt, Apple has already gotten its feet wet in 3D technology of sorts, in the form of the Parallax Effect feature that provides the illusion that the screen is in 3D. Parallax Effect was introduced in iOS 7 and made its way into iOS 8 as well.
Essentially, Parallax Effect gives your iPhone's home screen a nifty 3D look when you move the device around in front of your face. By doing this, it looks like you're looking around the app icons onto the wallpaper — almost like you're looking through a window out onto the iOS world.
If a 3D display is actually in the works for a future iPhone, it does seems a bit odd that Apple would go this route, especially if users don't really want that type of technology on their smartphones to begin with. However, Apple has been quite popular for taking previous mediocre technologies and improving them on their own devices to make them useful or unique.
With that said, it doesn't seem too far-fetched for the iPhone 6s to come with some type of 3D display, but we're not quite counting on it.

This article may contain affiliate links. Click here for more details.