4 Ways to Make the Surface Pro 3 More Personal
For a company that only has a two years of experience developing tablets and smartphones, the Surface Pro 3 is a remarkably good device.
Microsoft stuffed it with a lot of decent hardware. There's a 12-inch high-definition display for watching movies, looking at documents and browsing the web. The Surface Pro 3 has the heart of a real laptop too. Depending on which version you purchase, there's an Intel Core i3, Intel Core i5 or Intel Core i7 processor. The amount of storage available to Surface Pro 3 buyers varies, but it's the user experience doesn't. The Surface Pro 3 is perhaps the best, and maybe only, Windows based convertible that comes close enough to replicating the experience of a tablet and the power of a full-size laptop.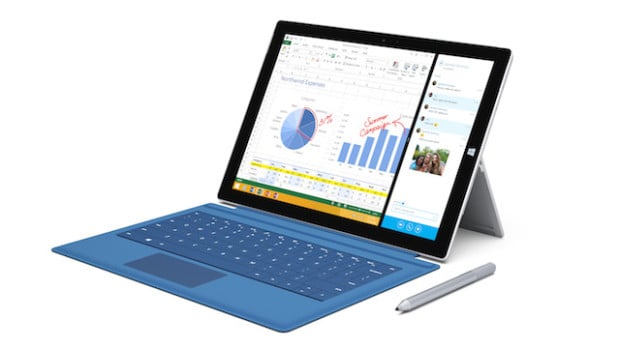 Read: Surface Pro 3 Buying Guide – What You Need to Know
If you're purchasing a Surface Pro 3 soon, you'll likely have noticed that it doesn't have a lot of customization options on the outside. Each Surface Pro 3 is silver with a black framed display. About the only way you can really customize the device physically is by attaching a Surface Pro 3 Type Cover in one of the colors that are available. On the software side though, there are a few changes you can make for a Surface Pro 3 experience all your own.
Here are 4 ways to make the Surface Pro 3 more professional and tailored to your individual needs.
Rearrange the Surface Pro 3 Start Screen and Change Your Live Tiles
The Surface Pro 3 differs from the original Surface Pro in a number of different hardware areas. A new kickstand makes it easier to position the Surface Pro 3 on a desk or in your lap. The Surface Pro 3's screen and two inches bigger than the original Surface Pro. On the software side, those differences are very significant. The Surface Pro 3 comes with Microsoft's Windows 8.1 operating system out of the box. Because of that operating system plus the bigger screen makes changing the Start Screen, adding your own Live Tiles and putting your apps at the forefront of your experience more important.
You can change the Surface Pro 3's home screen so that the stuff you care about is highlighted. Right click on the Live Tiles you'd like to make bigger on your Surface Pro 3 Start Screen.
If you're away from your keyboard, place your finger on the Live Tiles you'd like to resize until you see an app bar at the bottom of your screen.
Place your finger on and drag any Live Tiles you'd like to move to a different area.
Label Your Start Screen Into Categories
Even to the well-organized mind the Windows Start Screen can look like chaos. Divide your Start Screen up into separate categories so that it's easier to find the different apps you're looking for.
Rearrange the apps on your Start Screen so that they're divided into different sections, by dragging them without your mouse or with your finger if you prefer touch. Place your finger on the bottom edge of your screen and swipe up to reveal another app bar. Tap on the Customize button to give different areas on your Screen different names.
Add a Background to Your Surface Pro 3 Start Screen
Maybe this'll sound silly to you, but it's not crazy to imagine that the first thing people think of when they here of customization is a background. People love backgrounds, what's more they enjoy adding their own background to their devices. With the Surface Pro 3, adding a background is essential. The Start Screen dominates the interface so much, that not using a background makes the device feel claustrophobic and basic.
Take your finger and place it on the left edge of your Surface Pro 3's screen. Now slowly slide your finger to the left to reveal the Charms Bar.
Tap Settings.
Tap Personalize.
Now tap the square in the fourth row of squares all the way to the right. While you're hear, go ahead and customize any colors you'd like to as well. That's it. Once you've tapped the square you might notice that your Start Screen has taken on the same background as your Desktop.
For this point on, when you change the background on your Desktop it'll change for the Start Screen as well.
Customize Surface Pro 3 Pen with Surface Hub
Finally, download the Surface Hub. It doesn't come on your device, instead it's a free app from the Windows Store. With the Surface Hub app you get a look at your serial number and screen resolution. There's also a way to provide feedback about the Surface directly to Microsoft. The real reason you want it is for the Surface Pen customization.
Inside the app you can adjust the sensitivity of your Surface Pro 3 Pen. You can also change what the button on the top of the Surface Pro 3 Pen does. Today it only gives you options for different OneNote apps. In the future, many assume that Microsoft might let users open even more apps.
Good look customizing your Surface Pro 3.

As an Amazon Associate I earn from qualifying purchases.