Bob Marley Snapchat Lens Called "Digital Blackface"
The new 420 Snapchat Lens turns you into Bob Marley, and it is not being well received by users who say that it is digital blackface.
The Bob Marley Snapchat Lens turns you into Bob Marley on April 20th, which is known as 420 and celebrated as day to appreciate weed and cannabis.
Snapchat lenses identify your face and then the app can overlay a live filter of sorts on top of your image. This allows you to look like someone or something else.
Today, Snapchat can turn you into Bob Marley, which raises concerns that the app is allowing users to put on digital blackface.
According to Snapchat the Bob Marley Lens is in partnership with the Bob Marley Estate.
Here's what Snapchat users have to say about the Bob Marley Lens and digital blackface.
https://twitter.com/asooma/status/722778429913845760
https://twitter.com/moneyries/status/722778592569139200
https://twitter.com/soultr1ppin/status/722819278848860160
https://twitter.com/mogzyx/status/722819182895742976
Yoooo Snapchat, if you're going to make a Bob Marley filter (don't), don't do blackface! Ever!

— Melissa (@holypujoles) April 20, 2016
The company defends the selfie filter in a statement emailed to multiple publications. A Snapchat Spokesperson told Wired,
"The lens we launched today was created in partnership with the Bob Marley Estate, and gives people a new way to share their appreciation for Bob Marley and his music. Millions of Snapchatters have enjoyed Bob Marley's music, and we respect his life and achievements."
At this time the 420 Bob Marley Snapchat lens is still live and available to users in the app. We've previously covered how to use Snapchat lenses, including in the video tutorial below.
This is not part of the Snapchat Lens wishlist that we worked up last year. Typically lenses add interesting effects to your selfies or deliver a mask that transforms you or the background.
MSQRD, offers a similar way to change your appearance, including a similar hat and dreadlocks, but it does not change your skin color.
Snapchat Update: 5 New Lenses We Want to See
Star Wars Snapchat Lenses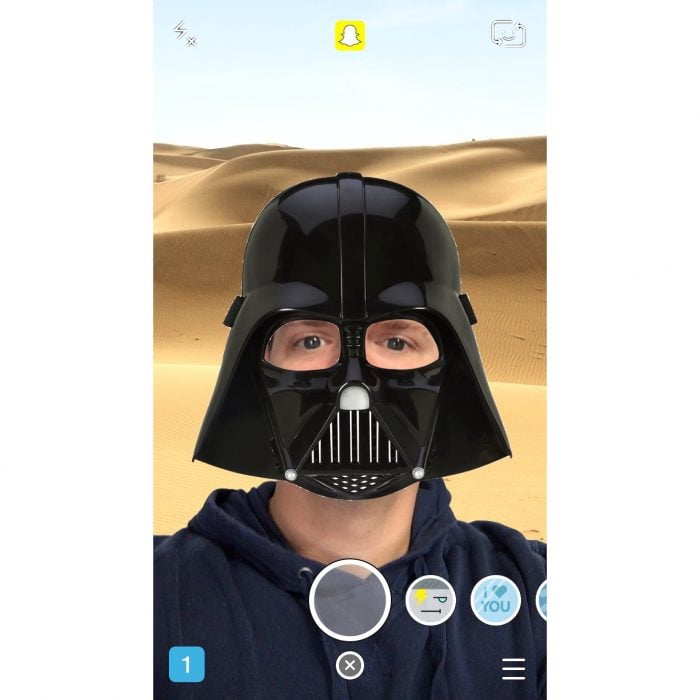 Disney and LucasFilms have the budget to deliver Star Wars Snapchat Lenses for the new Star Wars: The Force Awakens movie release later this year.
Specifically we would love to see a Darth Vader Snapchat Lenses option that delivers breathing sounds and places a mask on our face .
If this isn't up the alley of Disney executives let's go for C3P0, Chewbacca, Han Solo, a Fighter pilot or Rey.
Star Wars is littered with opportunities to deliver new Snapchat Lenses that will allow users to get ready for the release without actually putting on costumes for the wait in line.

As an Amazon Associate I earn from qualifying purchases.