46% Thinner 4G LTE Phones Point to Thinner iPhone 5 4G Reality in 2012
It's a given that Apple will release a new iPhone in 2012. The rumors still point to a thinner iPhone with 4G LTE connectivity in 2012.
While there are some who think we won't see a dramatically thinner iPhone 5 in 2012, I think a thinner iPhone in 2012 is inevitable — and entirely possible.
Why am I so certain that we will see a thinner iPhone with 4G next year?
Let me tell you.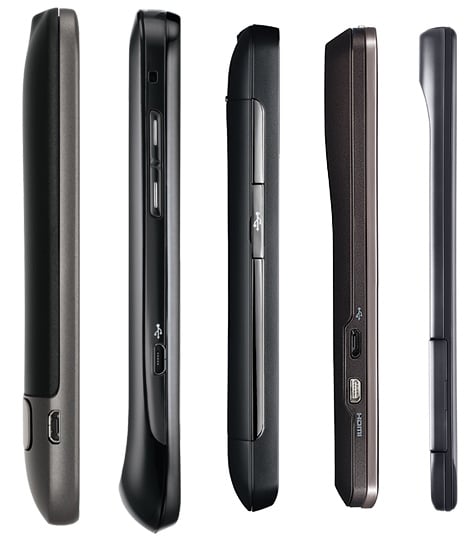 4G LTE Phones Shrink 46% in 2011
The overall size of 4G LTE phones on Verizon have shrunk 28% during the last year — a dramatic decrease in size. The HTC ThunderBolt was the first 4G LTE phone on Verizon. The ThunderBolt is 13.2mm thick and weighs 6.23oz — not a small or light phone. Now, 9 months later, the Motorola Droid RAZR launched on Verizon with a 7.1mm thickness and a 4.48oz weight.
That's 46% thinner and 28% lighter than the first 4G LTE phone, and it has a battery which is 380mAh larger.
Power Management Improvements
While battery life on 4G LTE phones is still a major concern, each 4G LTE phone this year has brought better and better battery life through enhanced power management.
The Qualcomm 3G/4G chipsets which should bring better power management to 4G LTE devices with a new chip from Maxim, in turn helping deliver better battery life.
With better power management, comes the ability to last longer on smaller batteries, and thus thinner phones.
iPhone 5 Release Date Timing
The iPhone 5 release date is also a big reason why we will see a noticeably thinner iPhone with 4G LTE in 2012. At the earliest, we can expect a 4G LTE iPhone in June, but more likely will be a 4G LTE iPhone in September or October of 2012.
This timing means that we can see further improvements in power management and size reduction. It also means that Verizon's 4G LTE network will cover two thirds of the U.S. population, and give AT&T time to deliver a semi-respectable 4G LTE network.
—
Based on our iPhone 4S speedtests vs. Verizon 4G LTE phones, I cannot wait to see a 4G LTE iPhone in 2012.