4G LTE Devices Starting to Become Affordable
When Verizon Wireless had launched 4G LTE devices around a year ago, those devices commanded premium price points, launching at around $250-$300. Thanks to the maturing 4G LTE technology, more carriers into the LTE space, and competition, we're beginning to see prices for devices softening, which will hopefully lead to more adoption of LTE devices and services, making fast wireless mobile broadband both accessible and ubiquitous.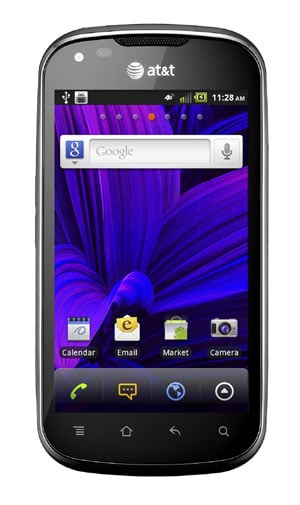 Though Verizon Wireless, which has the largest LTE footprint of any U.S. carrier, is still commanding premium prices for its smartphones, new-comers to the LTE space like rival carrier AT&T are asking less for their devices. Today, at CES, AT&T announced six new Android 4G LTE devices and 2 new 4G LTE Windows Phone 7 smartphones. Of those devices, two Android phones are priced very affordably at $50 with a two-year contract. The Samsung Exhilarate, an eco-friendly phone made from environmentally-friendly parts, and the Pantech Burst, which has great specs save for the WVGA display in an era of HD screens, are both priced and targeted at mainstream consumers.
The only downside right now with choosing AT&T compared to Verizon is that AT&T's footprint is much smaller and is still growing.
On the Verizon side, though the carrier had initially focused its launch efforts on tier one high-end smartphones and tablets, it is now also introducing more affordable devices that start in the $100 price range. Devices like the Pantech Breakout and Samsung Stratosphere are among the most affordable ones on Verizon's network at this time.
Another entry into the LTE space is Sprint, which had announced 3 new devices–two smartphones and a multi-modal mobile hotspot–which will hopefully drive down the price of LTE devices as there will be more choices and competition in the market.

This article may contain affiliate links. Click here for more details.