4G LTE iPad 3 All But Confirmed
We're just a few minutes away from Apple's iPad event at the Yerba Buena Center for the Arts in San Francisco and 9to5Mac is reporting that international 4G LTE iPad 3/iPad HD have begun showing up in Apple's inventory system which could mean that 4G LTE enabled versions of the new iPad should be headed to not only the United States, but to markets overseas as well.
The information comes from a source who has leaked credible Apple information in the past so it appears that a 4G LTE iPad is the real deal.
We have heard that Apple would be releasing a 4G LTE enabled iPad 3 numerous times in the past so this shouldn't come as much of a surprise.
Read: iPad 3 Rumor Roundup: Latest on Features, Pricing, Release Date.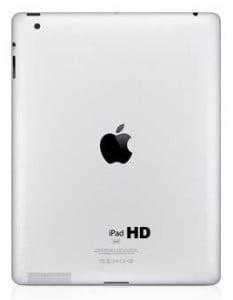 If true, 4G LTE will allow iPad owners to pull down data speeds that are 10 times faster then those found on a typical 3G network. To see that in action, check out the video below in which a 4G LTE enabled Droid Bionic trounces an iPhone 4S connected to AT&T's 3G network in a speed test:
Here is what the the listing in the inventory looks like:
MD369LL/A – IPAD WI-FI 4G 16GBLACK – USA.
Notice the 4G.
So, in about 45 minutes or so, we should see a 4G LTE enabled iPad, for AT&T and Verizon at the very least.
We still haven't seen anything from Sprint, and we've argued that the carrier might not get the iPad 3 at launch, so as of right now, those hoping to get the iPad 3 on Sprint's Now Network shouldn't get their hopes up.
Apple's next iPad is expected to feature a new high-resolution Retina Display, a powerful processor – possibly dual-core in nature, a new camera, and a similar design to the iPad 2.
The company is also expected to announce a new Apple TV that may support 1080p resolution.