5 Apple Products You Shouldn't Buy Right Now
Apple hasn't confirmed anything yet but it doesn't need to. The company will be hosting an iPad event on October 22nd wherein the company will likely announce a number of new products including its brand new Mac Pro and two new iPads including the iPad 5 and iPad mini 2. With a launch set for a few weeks from now, we think it's time that shoppers go into a holding pattern on a number of Apple's products.
In just a few weeks, Apple is likely going to deliver on a promise that Apple CEO Tim Cook made several months ago when he said that the company had a number of big time products in the pipeline for the fall. We've already seen three of those products touch down in the forms of the iPhone 5s, iPhone 5c and the iOS 7 update which all arrived last month. However, there is reason to believe that Apple is nowhere close to be being done.
On October 22nd, Apple executives will likely take the stage and announce a number of brand new products that the company hopes will be smash hits during the holiday shopping season and beyond. Many consumers are hoping for the same thing as they look to replace their aging devices with brand new ones. And while Apple would not advise consumers to stop buying its current products, even with new products on the horizon, we highly suggest holding off on buying five Apple products in particular. At least for now.
iPad mini
The iPad mini with its 7.9-inch display, cheap price tag, sleek design, and LTE looks mighty tempting on the Apple Store right now. It's also still front and center in many Apple Stores around the country, even as Apple gears up to announce a brand new model.
While the iPad mini might look appealing, consumers would be better off avoiding it, at least for now, as the device is more than likely going to be replaced in just a few weeks. An iPad mini 2 is heavily rumored to be making an appearance at the October 22nd event and it's likely going to have one key feature that the iPad mini doesn't have.
Rumors suggest that the iPad mini 2 will keep the same design as the iPad mini. However, there is reason to believe that it will have a new processor for better performance, a new camera for those that like to take photos and video with their slate, and a fingerprint sensor that could use TouchID to help protect against thieves.
If those weren't enough reasons, the iPad mini 2 is expected to have a Retina Display, something that the current iPad mini does not have. A Retina Display will mean iOS 7, video content, images, text and more will look better on the iPad mini 2.
And if that still isn't enough, iPad mini buyers will want to note that the iPad mini price could potentially drop through the Apple Store once the iPad mini arrives. Even if it's not sold officially, it will be sold refurbished, for cheap, to those aren't enamored with the perks of the new tablet.
iPad 4
Like the iPad mini, the iPad 4, also know as the iPad with Retina Display, is still available on the Apple Store and promoted as a solid option for buyers. It was but its no longer as attractive as it once was. That's because Apple is thought to be delivering a new iPad 5 in just a few weeks, one that features a redesign that should have wide appeal.
According to various leaks, the iPad 5 is going to feature a design similar to the iPad mini in that it will have an anodized aluminum back and will use thinner bezels. It's also thought to be thinner and lighter than the iPad 4, something that will make it more portable, if true. Best of all, Apple will seemingly accomplish this without touching the screen size.
It's also likely going to have an A7 processor with 64-bit support, an improved camera, and quite possibly the same fingerprint reader that is found on the iPhone 5s for added security. In other words, it's likely going to be a massive change from the iPad 4. We expect it to command the same $499 price tag, even with the upgrades.
Prospective iPad 4 buyers would be wise to wait a few weeks to see the iPad 5 in the flesh. It's likely going to be a much better proposition than the current model. Better yet, it's possible that we could see the iPad 4 take the place of the iPad 2 with a price drop of $100. If that's the case, it's a win-win for those who decide to pass on the iPad 4 right now to wait.
iPad 2
Same thing, and then some, applies to the iPad 2 which is currently being sold for $399 through the Apple Store. The iPad 2 is old. It doesn't have a Retina Display. It uses Apple's old 30-pin dock standard. Its camera is showing its age. As it its processor. iOS 7 may have been its final iOS update as the device started on iOS 4 and moved up to iOS 7. Apple typically offers three updates before retiring a device.
Consider the iPad 2 retired and consider it a terrible option at this point, what with the iPad 5 on the way and the iPad 4 potentially dropping in price to take its place. Again, for those that really want this device, it will likely be cheaper once the iPad 5 arrives but we highly suggest thinking about a refurbished iPad 3 or an iPad mini if cost is a major issue.
MacBook Pro
At WWDC 2013, Apple upgraded the MacBook Air line with several new features including Haswell processors with better graphics, improved battery life, and bundled 802.11ac Wi-Fi technology that is up to three times faster than the 802.11n Wi-Fi cards in older MacBooks. All-in-all, the upgrade was a big one for those invested in OS X.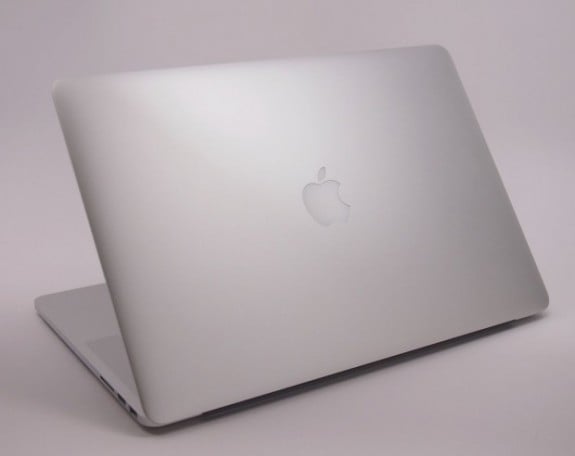 Apple continues to sell its current MacBook Pro line but there is reason to believe that they will be replaced in the next few weeks by new MacBook Pro models with the same capabilities as the MacBook Airs. Throw in the fact that they would likely be coming with OS X Mavericks out of the box and MacBook Pro buyers have a very good reason to wait a few weeks to see if the rumors come to fruition.
Mac Pro
Finally, Mac Pro buyers who are thinking about investing thousands into a new machine will certainly want to hold off because a new Mac Pro is almost definitely going to be a part of the iPad event.
https://www.youtube.com/watch?feature=player_embedded&v=SQl2FjaKCAQ
At WWDC, the company announced a beautiful, revamped version of its powerful Mac Pro. It revealed its features which include support for up to three 4k displays at once, PCI Express flash storage, Thunderbolt 2 support and new Intel Xeon processors alongside fast RAM. It did not, however, announce a release date or pricing.
Apple is no longer selling its older versions of the Mac Pro but they are still available through various retailers including MacMall. At this point, with the Mac Pro release likely only a few weeks away, it's best to hold off on a purchase. One, because the new Mac Pro is going to be more powerful. And two, the old Mac Pros will likely drop in price.

This article may contain affiliate links. Click here for more details.