5 iPhone Apps to Save Hundreds on College Textbooks
The price of college is a stretch for many, and the cost of college textbooks is just as much of a stretch.
As a first year college student I am quickly realizing what it is like to live the life of a financially stretched individual. After paying tuition, room and board and other fees I still need to pay for college textbooks.
The idea of buying or renting textbooks doesn't seem like that big of a deal until students see the price tag. From my particular university's bookstore, the price to simply RENT my books for the semester was $800. When I heard this price I was completely taken off guard and I figured that there had to be a better way.
5 Apps to Find Cheaper College Textbooks
With a little research any student can find cheaper college textbooks. The iPhone apps listed below are the best way to buy or rent college textbooks without resorting to ramen noodles for the full semester.
Chegg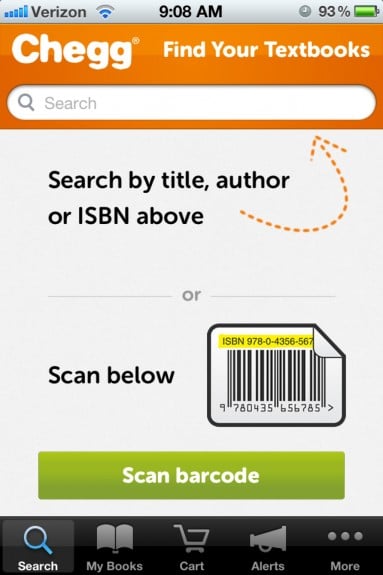 Chegg is an app that allows the user to buy used and new textbooks as well as to rent textbooks. Books can be either scanned by barcode or searched with the ISBN number. I used Chegg to rent my textbooks and it ended up saving me around $500. The app makes it easy to find the books needed for any class.
Half.com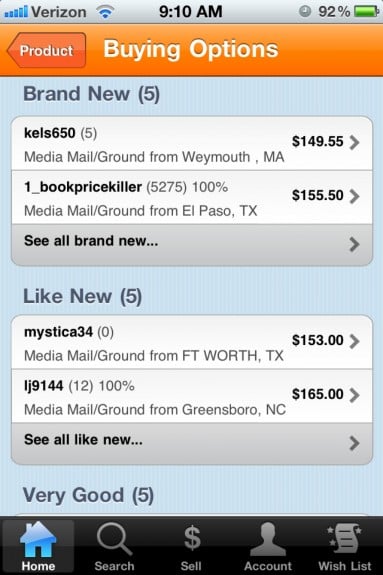 Half.com is another app that can be used to find used and new textbooks at a cheaper price than the university offers. A cool feature of Half.com is the buying options. For each book there are different levels of quality varying from brand new to good. The app also allows individuals to sell their books at the end of the semester.
Amazon Student
Amazon Student is an app that provides students a chance to buy used and new textbooks. The app links to the amazon bookstore so there is a decent amount of books available. Amazon also offers a Trade-in system where students can sell their books back once the semester is over.
Campus Books
Campus books is another option for students looking for textbooks. Campus Books is a search engine for finding the best prices on a book and then allows the user to buy at the price they choose. A nice feature of campus books is called Local Option. This allows students to search their current location for someone who may be selling the book that they are looking to buy.
Course Smart
Course smart is an app that offers students the option to buy eTextbooks. The advantage to eTextbooks is that they are a lot cheaper than buying or renting the physical copy of the book. The only downfall to this method is most ebooks are buy only so students wont be getting any of their money back if they usually sell back their textbooks. The app is easy to navigate through and worth checking out to see how much the savings would be with an eTextbook.