5 iPhone Apps to Help You Keep Organized at College
For those currently enrolled in college, organization is a key to success. From projects, to daily homework and other assignments, keeping it all in order is somewhat of a challenge.
While the traditional method of organization with binders and tabs works to some degree, digital organization is very important in college. A lot of information is distributed over email and other content management systems rather than physically having a paper printout.
The following apps will help keep digital files and due dates accessible at all times.
5 Apps to stay organized
Evernote
Evernote is an app to keep notes organized and available whenever a student needs to access them. With Evernote, users upload everything from text notes, webpage links, to even photos. Another great feature of Evernote is that all of the content stored in Evernote is synced to all of the user's devices that have it installed. This works great for lecture notes taken on an iPad for example, because when it is time to review the notes at a later time they would be available on your desktop or laptop as well. Evernote is a free tool to use, but it has a limit of 60mb/month upload allowance. For $4.99/month or $44.99/year that limit can be increased to 1GB/month and users also have the option to view their notes offline.
Dropbox
Dropbox is an app that stores almost any type of content in the cloud. This mobile app works great for making revisions to a document and then being able to finish the revised copy at a later time. Another great option Dropbox has is called the Public folder. With the Public folder Dropbox allows the user to give a link to an acquaintance so that they can download a file stored in their Dropbox. One of my personal uses of Dropbox is with photos. I use Dropbox daily to upload photos taken on my iPhone and iPad so that they are all in one place. Dropbox is free to use for the first two GB, and after that there are price points starting at $9.99/month.
LastPass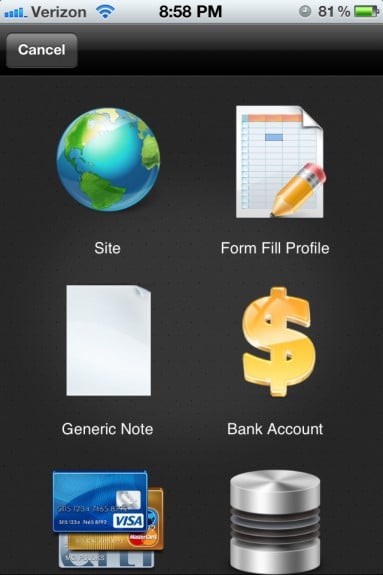 LastPass is a great tool to keep all of a user's passwords and other sensitive data safe, but also available to use. LastPass is a big key to staying organized, considering how many passwords the average person has to remember. The way it works is all of a user's password data is stored securely in LastPass. And by securely it is meant that not even the servers that hold all of the data know a user's master password. Other great features include the ability to generate a secure password, store other secret data in secure notes, and access a user's passwords from a mobile device. LastPass is only $12/year, but has a free version.
Calendar
The built in Calendar app is also a great tool for keeping dates organized. There are a lot of dates to keep track of in college and using the built-in calendar app is by far the easiest way. If iCloud is what a user uses for their main calendar, events are synced flawlessly across all Apple products. The calendar app also works fairly well with services such as Google Calendar, Microsoft Exchange and others. There are no costs involved with using calendar, it just needs to be setup properly.
iBooks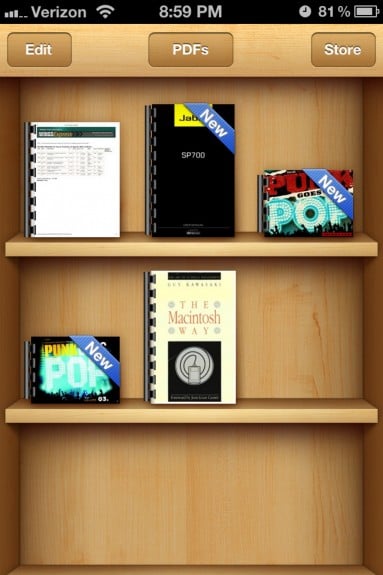 iBooks is an app that allows users to read e-books and pdf files with ease. This is incredibly helpful for keeping up with required readings, class schedules and other documents. To make a webpage into a pdf (for Mac) go to File then select Print. Select "Open PDF in Preview." Next Select File then Save. Make sure that under Format "PDF" is selected. Click OK and the file will be saved. Email the file to somewhere that a user can open it or place the file in Dropbox. Once the file is located Tap on the File and Select "Open in iBooks." Once that is done the file will open and a copy will be saved in iBooks. This process will work for any PDF file but the method of saving the file may differ slightly for Windows users.
Organization is a key tool to surviving college. By using these apps above they will help keep any students files, appointments and whatever else under control.
What apps and services do you use to stay organized? Leave them in the comments below.