5 Awesome Games for the Nexus 7 (2014)
When Google announced the new Nexus 7 last year with a full 1080p HD display coming in at 7-inches and a faster quad-core processor, we knew games were going to be a big part of this tablets future.
Now that the Nexus 7 has been available for quite a while, and we're starting to even hear rumors of a Nexus 8, we wanted to run down a list of five or so awesome and beautiful games that not only work wonderfully with the Nexus 7, but showcases just how awesome the little 7-inch slate actually is.
Read: Best Nexus 7 Accessories
With thousands of games available it's hard to choose a few, but below we've managed to round up a few awesome and visually stunning games worth trying on your own Nexus 7.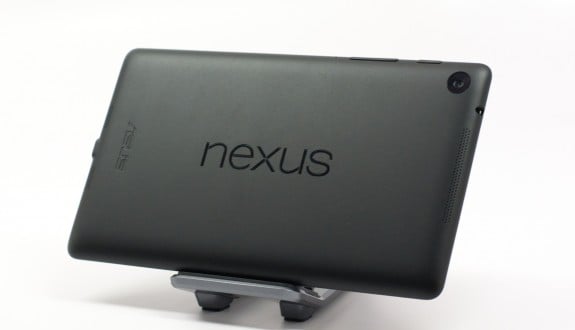 We're not playing Flappy Birds or Bejeweled over here. Instead we've found some of the best designed and visually stunning games around, that also happen to be extremely fun, and gathered a few for you to check out. Even the prettiest of games with no plot can be boring, like Bounty Arms (which looks amazing) but the gameplay just isn't extremely fun. Below are five games you'll truly enjoy on the Nexus 7.
Riptide GP2
Riptide GP2 is a classic Grand Prix racing-style game all on the water. Bringing high-octane hydrojet racers to our tablets full of next-gen graphics and a truly immersive experience. You can race the computer, or even compete against friends and leader-boards with Google Play Games.
There's eight detailed race tracks, tons of tricks and maneuvers you can do in the water, and massive jumps you can hit while earning boost to do backflips and more. Landing after a jump you'll notice water splashing on the screen, and streaking off the glass like you're actually inside the game. It's stunning. This comes as no surprise on the list, as it was featured when Google announced the Nexus 7 themselves.
Get it now for $2.99 from the Google Play Store
Modern Combat 4: Zero Hour
Taking a break from the racing (for a moment) we couldn't help but also add Gameloft's latest release of it's popular mobile shooter Modern Combat 4: Zero Hour. It certainly isn't new, but is still one of the best shooters for a mobile device, and only has some competition in ease-of-aim and graphics from Dead Trigger 2, which also made our list below.
https://www.youtube.com/watch?v=qCulvhFX-MM
This shooter is full of guns, explosions, helicopters and more all right on your tablet. It isn't quite Call of Duty graphics, but it's getting close as you saw above. Make sure you aim for the head! This franchise remains the number one shooter on mobile devices for a reason, and now it's only $0.99.
Get it for just $0.99 cents from the Google Play Store
Asphalt 8: Airborne
There's a lot of racing games that offer an excellent experience on mobile, or even simulators like Real Racing 3. That said, if you want to have instant and continuous high speed fun look no further than Asphalt 8: Airborne. This game is also from Gameloft, who puts more effort than most into mobile titles, and it shows. I've played more Asphalt 8 on my tablets than any game to date (aside from Clash of Clans sadly) and it never gets old.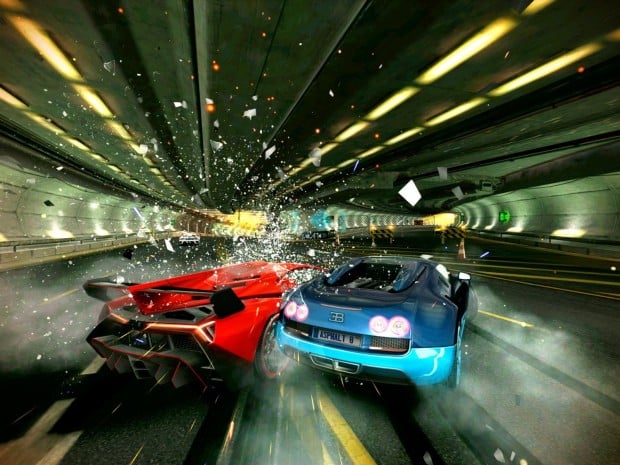 Asphalt 8: Airborne has over 47 officially licensed cars from the biggest names in racing and automotive, complete with stunning graphics and details. Right down to the reflections in the water on the streets, or that small window on your Lamborghini. There's 9 different racing settings, 8 seasons, and over 180 events in career mode. It also supports ghost mode, achievements and leaderboards, and the Google Play Games app.
Then, playing classic arcade style has the usual races, demolition derby style fast-paced action, and of course jumps. Being called Asphalt 8: Airborne there's jumps and bonus NOS boost everywhere, and you can even do a barrel roll in your Ferrari. Oh, and did we mention all the engine sounds are real recordings? It's extremely realistic and very immersive. This is still my favorite racing game to date, and probably will be until Asphalt 9 arrives.
Get it today for free from the Google Play Store
Dead Trigger 2
Dead Trigger 2 is another game that isn't necessarily new, but is still one of the best zombie shooter games for Android. In this game you'll be playing the human resistance fighting for survivor as you battle off hoards of zombie attacks. They come in waves, so grab your gun or chainsaw and fight your way through.
This is another one of those games bridging the gap between console and mobile graphics, and gameplay, not to mention it has a pretty decent storyline too. You can spend hours and hours fighting zombies, and the graphics and real-time lighting are truly stunning. Particles are flying around, there's smoke from nearby fires, and every detail goes unnoticed. They thought of everything, and now it's free for all Android users.
Get it absolutely free from the Google Play Store
Speed Round
Since there's so many excellent and quality games out for mobile, not to mention everyone has different preferences, for the fifth recommendation we wanted to do a speed round. Firing off multiple games that should be in nearly anyone's top five list, and was worthy of a mention. So here we go.
World of Goo, Auralux (so relaxing), Smash Hit, The Room, ShadowGun is still awesome over a year later, 7×7, Super Hexagon, FIFA 2014 Soccer, Anomaly Warzone Earth, Osmos, and last but not least, Clash of Clans. That's a mix that anyone from gamer and enthusiast to casual puzzler can enjoy.
This was just a small sample of the hundreds and hundreds of quality games available on Android, especially with tablet support, and expect another roundup in the near future.

As an Amazon Associate I earn from qualifying purchases.