5 Best Android Phones [January, 2015]
If you're looking for a new smartphone in January, you're going to have to wade through a number of devices before you come to a final decision. Here, we take a look at the Android phones we think you absolutely must take a look at before buying your next Android device. These are the devices we think represent the five best Android phones in the first month of 2015.
The new year is only a few days old which means that we haven't seen much movement from top Android manufacturers. We've seen a few devices emerge from CES 2015 in Las Vegas but it will take a few months before we get to the biggest smartphone launches of the year. What this means is that those looking for a new Android phone this month will mostly be looking at last year's crop. Not that there is anything wrong with that.
Last year, Android manufacturers released a number of high quality smartphones, devices like the Samsung Galaxy S5, HTC One M8, Moto X 2014, and so on and so forth. These devices might be getting older but they are among the best Android smartphones ever made. Choosing between them is not going to be easy for those of you that aren't familiar with the landscape and that's why we want to point out our top choices for this month.
We are constantly bombarded with questions about the best Android phones money can buy. There are a number of different devices that we could recommend, the Android smartphone market is full of solid choices, but we want to narrow things down a bit and take a look at what we consider to be the top five Android phones available.
These devices represent the devices that we'd recommend to friends and family. And while our list may differ from yours, these are the devices that Gotta Be Mobile editors have selected for recognition this month. We feel like the devices listed here deliver the best, all-around package for this month and this month alone.
With that in mind, here are the five best Android phones for January, 2015.
Nexus 6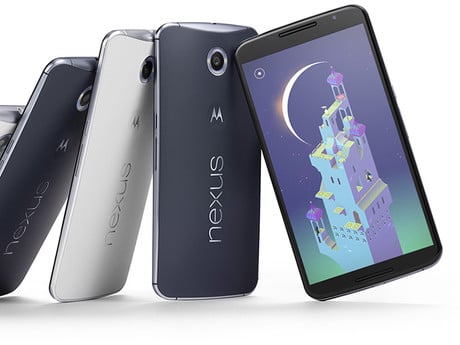 The Nexus 6 first arrived back in November alongside Google's new Android 5.0 Lollipop operating system and it quickly became one of the go to Android smartphone options. The Motorola-made Nexus 6 is one of our favorite Android smartphones and it's a device that you should take a look at before buying during the month of January.
Google's Nexus 6 is the follow up to the Nexus 5 and it delivers a number of big time features that we think make it worthy of a look. The 6-inch QHD display, the front-facing speakers and the stock Android 5.0 Lollipop are a few of our favorite features though it also comes loaded with fast charging, a solid camera, and a pretty design.
The Nexus 6 is a massive smartphone which means that it won't be for everyone but it's worth a look if you're digging Android and you're not into the various user interfaces that Android manufacturers put on top of the operating system. The Nexus 6 is, in our opinion, one of the best Android smartphones money can buy.