The 5 Best Android Smartphones [November, 2013]
The month of November should prove to be a tricky month for those that are looking for a new Android smartphone due to how many fantastic smartphones are on shelves at the moment. That said, there are still some devices that are better than the rest and here, we take a look at the device we consider to be the five best Android smartphones on the market right now.
For most of 2013, Android smartphone shoppers have had access to an extensive list of quality smartphones. However, as the year comes to a close, the Android smartphone market is as extensive as it has been all year thanks to several recent launches. With the LG G2 and the Nexus 5 now on shelves in the United States, smartphone shoppers now have even more choice, choice that can often times complicate things even further.
While those who keep tabs on all of these devices should have a fairly easy time narrowing their options, those who don't pay attention are going to have an extremely difficult time trying to wade through all of the Android smartphones on the market. There are a ton of solid Android smartphones on the market right now but there some that are simply better than the rest.
For one reason or another, these phones stand out from the rest of the pack as the best of the best. Some of these devices have been among the best all year, others, are making their presence felt at the end. Whatever the case may be, they have qualities that make them special, qualities that we think propel them to the top of any Android smartphone shopping list.
In an effort to help those looking for a new Android smartphone this month, we take a look at the devices we consider to be the five best Android smartphones for the month of November, 2013.
Nexus 5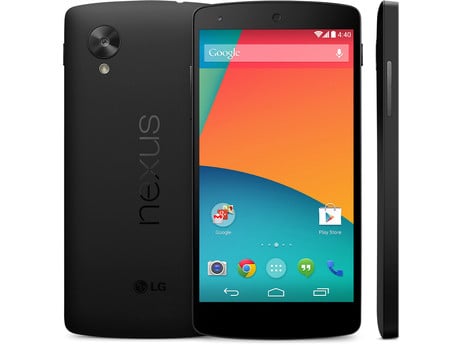 Last week, the Nexus 5 finally touched down after months and months of rumor and speculation. And as expected, it has immediately catapulted to the top of the Android smartphone world, offering fantastic hardware and unique software at a ridiculously low price point.
Nexus devices are known for their high-end hardware, vanilla Android software and cheap unlocked price tag and the Nexus 5 delivered on all three. From its speedy processor to its LTE data to its Google-enhanced software to its $399 price tag, the Nexus 5 is a place that most shoppers will want to start when looking for an Android phone.
This is arguably the best Android phone on the market and we expect it to remain amongst the best smartphones through 2013 and 2014 as well.

As an Amazon Associate I earn from qualifying purchases.