The 5 Best AT&T Smartphones [October, 2013]
Those who are looking to buy an AT&T smartphone during the month of October are going to encounter a solid lineup chock full of big name smartphones. And while the sheer amount of choice is a great thing for smartphone shoppers, it's going to make selecting a new AT&T smartphone a difficult task for those who don't keep up with the times.
AT&T has taken great strides to ensure that it's still a popular destination with smartphone shoppers in the United States. In addition to announcing a new AT&T Next program that allows users to upgraded more regularly, the carrier has also been rapidly expanding its 4G LTE network in an effort to catch up to Verizon Wireless, the nation's largest 4G LTE service provider.
In addition, AT&T has made sure that it has a smartphone lineup full of solid smartphone choices including several of the biggest names in the business. The carrier has also offered its customers a lot of choice and right now, consumers have more choice than ever as the crop of high-end smartphones from earlier in the year have joined forces with several new top-of-the-line smartphones.
The addition of these big name devices means that shoppers looking to head to AT&T's 4G LTE network have a ton of choice when it comes to the smartphone that they want. AT&T offers some of the best iOS, Android and Windows Phone devices on the market, making it an extremely tempting carrier for those who are coming off-contract or wanting to make a switch.
Of course, massive lineups also make things complicated for many buyers as the amount of options can often be overwhelming to those that don't follow the smartphone world closely. In an effort to make the decision a little easier for those who might be struggling, here are the five devices that we consider to be the five best AT&T smartphones for the month of October, 2013.
iPhone 5s
Last month, Apple and AT&T released the iPhone 5s, the successor to the iPhone 5, and already it has ascended to the top of the smartphone heap as one of the premier options on Ma Bell's 4G LTE network.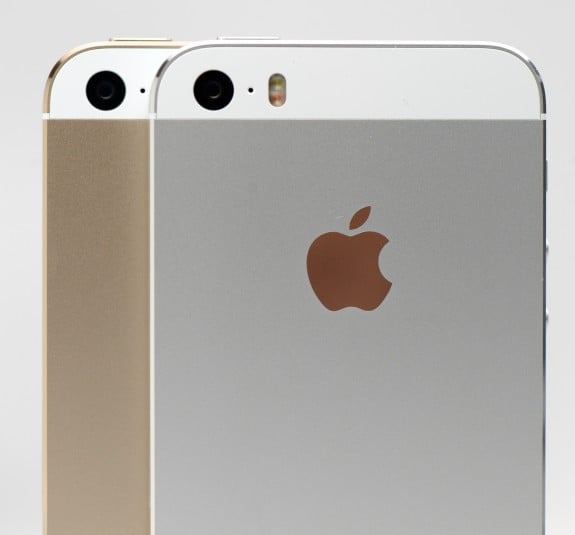 Combining a new A7 processor, upgraded 8MP camera, new color options and a fingerprint reader for added security, the iPhone 5s is a device that should be on the top of AT&T smartphone shopping lists.
Buyers can also feel comfortable buying the device with a new two year contract as Apple typically provides software support for three years, meaning, the device should get iOS 10.
HTC One
The HTC One remains a solid option on AT&T thanks to hardware that has endured, software that continues to get better and a price tag that continues to drop through third-party retailers like Amazon.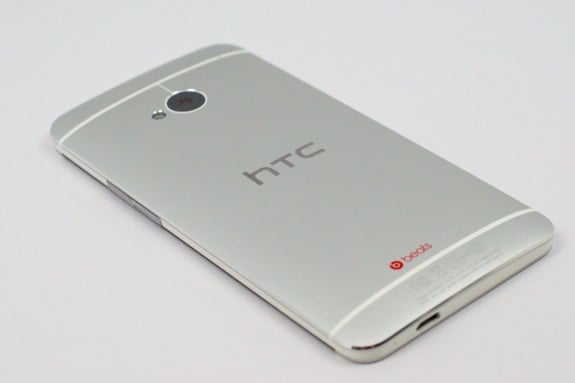 The company's flagship remains one of the best options for those looking to get something other than the iPhone with its metal design, brilliant display and fantastic camera just a few of the highlights.
With Android 4.3 Jelly Bean, Sense 5.5 and Android 4.4 KitKat on the way, things are only going to get better for the HTC One.
Samsung Galaxy S4
Like the HTC One, the Samsung Galaxy S4 is still a top option on AT&T and shows no signs of slowing down. The device's hardware remains top-of-the-line, the software will keep improving and the price tag will continue to fall, especially as we get closer to Black Friday.
The Galaxy S4 is built to last and we expect Samsung to offer at least two major updates to the Galaxy S4 in the coming months with Android 4.3 and Android 4.4 KitKat on the agenda. This should make those looking for a new two year contract feel at ease.
What's more is that this phone is available for cheap through places like Amazon and that price should continue to fall as we head through to November.
Samsung Galaxy Note 3
The Samsung Galaxy Note 3 only recently launched on AT&T's network but already it has established itself as a premier option for those looking for a ton of screen real estate.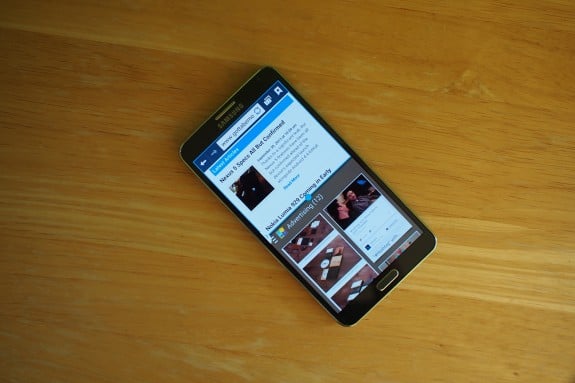 Samsung's Galaxy Note 3 offers buyers a 5.7-inch display, quad-core Snapdragon 800 processor, 13MP camera, an S Pen stylus, fantastic multitasking and more. It's a force to be reckoned with and it's a big step up from the Galaxy Note 2.
It's a little on the expensive side but those not looking to find it through AT&T will want to check for deals through retailers like Amazon.
Moto X
This was a tough decision as both the LG G2 and the Moto X are fantastic smartphones. Ultimately though, we chose the Moto X because of its fantastic software, its software support, its customization options and its design and camera.
The Moto X is an extremely solid choice on AT&T and will remain one for quite some time. No, it doesn't have the horsepower that the LG G2 does but it's still a high quality device that's suitable even for power users.