5 Best Chromebooks of 2016
The Chromebooks that came out in 2016 mostly continued the trends of going to touchscreens and ARM processors or adding more power. Prices rose a little, but we still find them below $200.
We've got the 5 best Chromebooks released this year. We'll share a little information about what you'll get with each computer and why it's on our list.
Best Chromebooks – Budget: Acer Chromebook 11
Acer dominates the Chromebook market with some of the best Chromebooks available and that's true at the budget level. The Acer Chromebook 11 comes in at only $189 at Amazon for the 2GB version. The 11.6-inch IPS screen sports a revolution of 1366 x 768.
This budget winner comes with an Intel Celeron N2840 processor running at 2.16GHz. It holds up to 16GB on the fast SSD.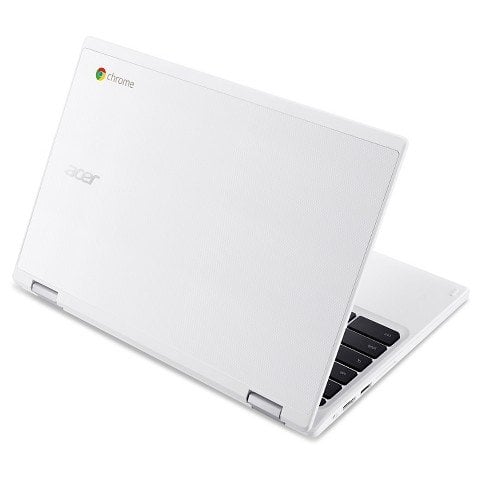 The computer lasts up to 9 hours on a single charge. That should get you through a full day, even if it only gives you 75% of that figure.
You get 802.11ac Wi-Fi and Bluetooth 4.0. It has 1 USB 3.0 port and 1 USB 2.0 port. Add HDMI, a mic/headphone combo jack and an SD card reader.
Please see Unlock your Chromebook with your Android phone Using Smart Lock
Best Chromebooks – Running Android Apps: ASUS Chromebook Flip
Running Android apps on a Chromebook opens up the simple operating system to a huge collection of interesting and useful apps. The best device for running those apps is the ASUS Chromebook Flip, because it's small enough to use like a tablet and has a responsive touchscreen. The Flip costs $259 on Amazon.
A Rockchip 3288-C Quad-core 1.8GHz processor and 4GB of Ram powers the computer. It comes with a 16GB eMMC flash storage drive.
The 10.1-inch Flip has a resolution of 1280 x 800. It's touch cable, making it great for Android Apps. The screen folds back nearly 360-degrees. You can use it in tablet mode, laptop mode, tent mode or stand mode with the keyboard facing down.
People looking for a ChromeOS tablet to run Android apps primarily, should take a look at the ASUS Chromebook Flip. It's clearly at the top of our list of the best Chromebooks for running Android Apps.
Please See How to Install Android Apps on Chromebook.
Best Chromebooks – Power Users: HP Chromebook 13 G1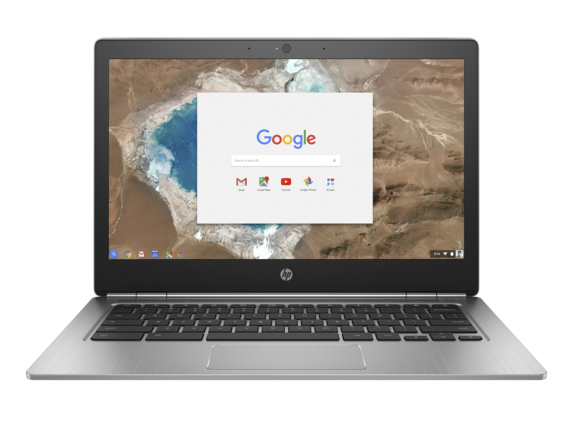 Google stopped selling their $1000+ Google Pixel Chromebook, previously at the top of our list of the best Chromebooks. Power users will now need to look elsewhere for a high-end system. The best option comes from HP. The HP Chromebook 13 G1 fits that category nicely with a top-tier hardware design.
The base model runs an Intel Pentium 4405Y processor and 4GB of RAM. It has 32GB of storage.
The 13.3-inch touchscreen display with a high end resolution of 3200 x 1800.
You get 802.11ac Wi-Fi and Bluetooth 4.2. Add a micro-SD card slot, a headphone/mic combo port and a pair USB 3 Type C ports and one traditional USB 3 port. There's also a micro-SD card slot.
HP promises up to 11 hours of battery life. They also sell a dock that connects via the Type C port and adds a DisplayPort, extra USB ports and an Ethernet jack for $150 when bought with the Chromebook.
We almost gave this the win overall for our list of the best Chromebooks. However, most Chromebook buyers want something cheaper. If price doesn't matter as much as speed and power, then this HP is near the top of the list of the best Chromebooks and for power users it takes the top spot.
Best Chromebooks – Work or School: Dell Chromebook 13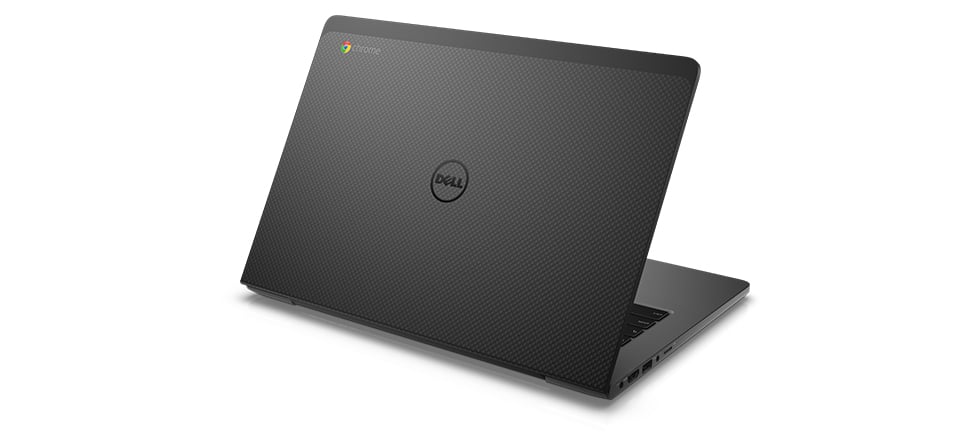 Education and business users often share the same needs, a system with enough speed to keep them productive and a good keyboard for writing reports and papers. The Dell Chromebook 13 ($429) will suit both buyers well. It has an Intel Celeron 3215U processor and 4GB of RAM to go along with a 16GB SSD. The internals make this a great option for our list of the best Chromebooks, and gets the win for students and business pros.
The computer also includes a nice display with a full HD 1080p resolution. An option with a touchscreen adds $200 plus a Core i3 processor and double the storage.
The Dell has a USB 3 port, a USB 2 port and an HDMI port. It comes with a micro-SD slot and a Noble lock for security.
The backlit keyboard sits above a decent trackpad. Since most people at school or work do a lot of typing, the quality keyboard gives this the win for the best Chromebooks for work or school.
Please See Is a $250 Chromebook a Better Value than a $350 PC
Best Chromebooks – Overall: Acer Chromebook R13
Anyone looking for the best Chromebooks for the money should check out the new Acer Chromebook R13. It's a great blend of quality, performance and price in one attractive aluminum package.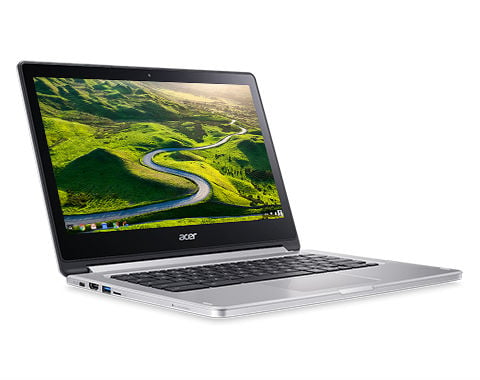 The Acer Chromebook R13 ($399) uses a slower MediaTek processor, 4GB of RAM and 32GB of storage. The ARM-based processor isn't the fastest, but the Acer Chromebook R13 runs reasonably well and handles everything the average ChromeOS user needs. Also, the battery lasts a long time with 8-10 hours on average.
Acer uses a full 1080p display that folds back to turn it into a tablet, a great feature for running Android apps. Users can also put it in tent mode or stand mode with the keyboard pointing down. Like most Chromebooks, the display isn't as sharp as high-end displays nor as bright as it could be. Under normally lighting it looks fine and the long battery life means the user can run the display's brightness higher than usual at about 80% and still last about 8 hours.
The ports include a USB C, USB 3.0, HDMI and a mic/headphone combo port. There's also a micro-SD card slot and a Noble lock.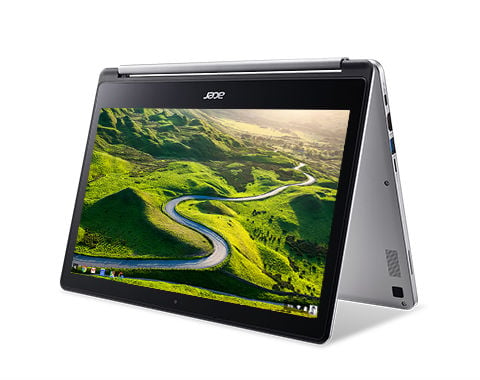 The keyboard and trackpad combo functions well for a Chromebook. A lot of Chromebook input devices are sub par, but not these. I could touch type quickly and accurately for a long period of time. I also didn't mind the trackpad despite the fact that I normally hate trackpads.
The healthy mixture of quality, design, performance and price make this easily one of the best Chromebooks overall. The HP Chromebook 13 G1 came close, but we gave the Acer the nod due to a slightly lower price.