5 Best Home Improvement iPhone Apps
If you're looking to do some DIY home improvement around your house, don't get started without these five iPhone apps to help you out.
More likely than not, there are things in your house that need fixed or maybe you just hate looking at and want to replace it. Home improvement is a big business and it's easy to see why. Rarely is a house 100% perfect for the family living in it, which is why homeowners aim to upgrade appliances or remodel their kitchen or bathrooms.
However, unless you have the knowledge and experience, you can't really go at it completely blind, and there's research to be done if there's a project that you've never undertaken.
With that said, here are five of the best home improvement iPhone apps that you should consider using when you decide to tear apart your house and put it back together.
Lowe's
From the face of it, the Lowe's app is pretty normal compared to other store apps, but one feature that I absolutely love about it is that when you search for a specific product you need to buy, it will tell you what aisle it's located in at your local Lowe's store.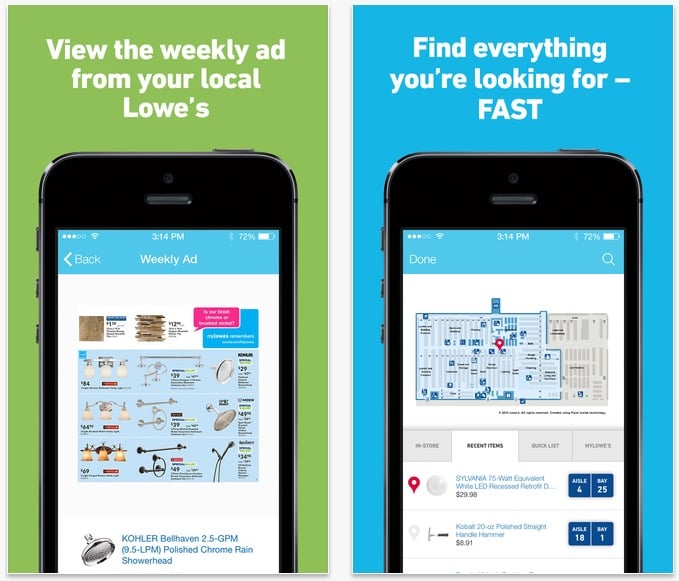 The nice thing is that you don't have to be too specific with the product either. For example, I can simply type in "paintbrushes" and it will instantly tell me what aisle I can find them in.
This feature is great because too many times I get lost in the store and have to keep asking sales associates where to find something. It can get pretty annoying, but with the Lowe's app, you can locate everything you need without feeling lost.
Pinterest
So you know you want to remodel your bathroom, but you're having trouble coming up with some good ideas on how it should look. This is completely okay, and Pinterest can be your life saver here.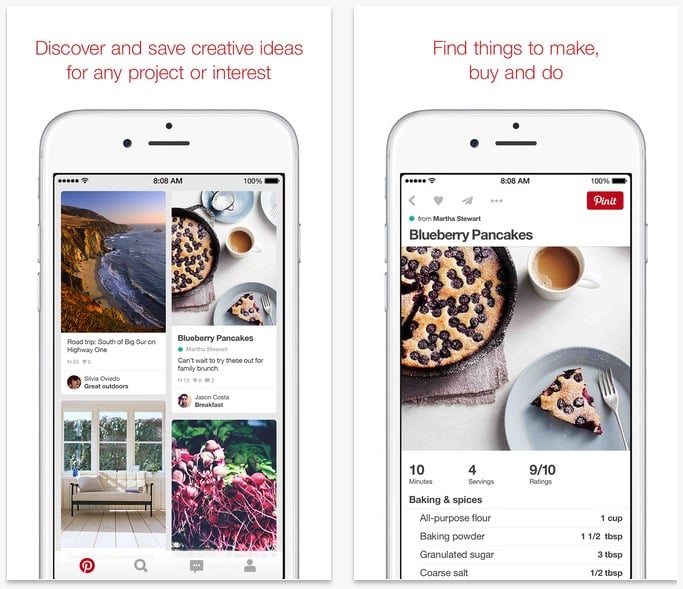 Many people stereotype Pinterest as an app that only women use to browse fashion and other related topics, but it actually does so much more than that. You can gather some great home improvement ideas from Pinterest, many of which are DIY so you can save some money.
Pretty much anything you want to search for will come up with all sorts of results. Plus, not only will you come up with ideas using Pinterest, but it can help you discover unique ideas and clever ways of tackling your remodeling.
YouTube
Not sure how to replace your kitchen sink faucet with a new one? YouTube is at your service.
Most people use YouTube to watch music videos or funny videos to kill some time, but it's also a fantastic source for learning home improvement tips and tricks. By simply searching for "replace kitchen faucet" you'll get tons of videos that will guide you through the process, while showing you how it's done.
That's the great thing about videos, is that you can watch and learn, rather than reading about how to do and going at it blind. YouTube is a great place to watch home improvement videos and learn all sorts of stuff about your home.
ColorSnap
Not sure what color to paint your living room? Or do you have some colors picked out but aren't sure how they'll look in your living room? Give ColorSnap a try.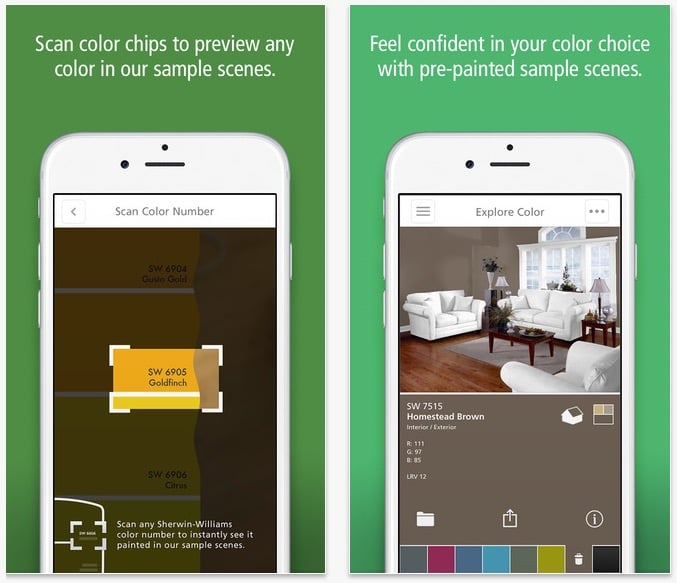 ColorSnap is an app by Sherwin Williams that lets you see how your living room or any other room would look if you painted it a specific color, thanks to your iPhone's camera and augmented reality.
Furthermore, you can match a color from another photo, as well as scan paint color chips quickly and easily to import the color into the app. From there, you can virtually slap it on your walls to see how it would look. It's a neat little app and it's also completely free to use.
Plus, even if you decide not to go with Sherwin Williams for your paint, the app will at least give you an idea of what color to go with.
iHandy Carpenter
More than likely, you already have a toolbox full of tools, but if you're measuring something and don't want to go all the way downstairs to get your tape measure, iHandy Carpenter can save the day.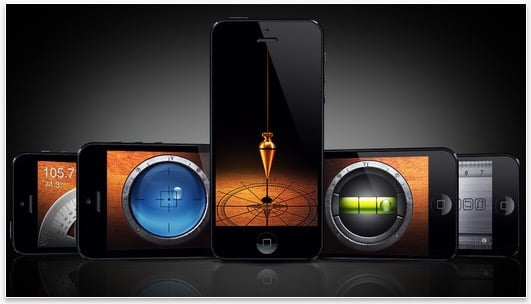 This app is a 5-in-1 iPhone app that includes a plumb bob, surface level, a bubble level bar, protractor, and a ruler to quickly allow you to get a measurement or check for levelness during a project.
While I wouldn't trust iHandy Carpenter to get exact measurements, it's something that you can use in a pinch if you forget some of your tools.

This article may contain affiliate links. Click here for more details.