5 Best LG G3 Screen Protectors
The new LG G3 has a beautiful and vivid 5.5-inch 2560 x 1440 Quad-HD display. It's one of the bigger and better displays available on any smartphone to date, and you'll want to protect it. Screens are one of the first things to get damaged on most users smartphones, so below are a few of the best LG G3 screen protectors available today.
LG's new smartphone has stunning hardware from front to back, top to bottom. The screen is crisp and has barely any bezel around it keeping the device small, and the buttons on back serve a purpose and even offer shortcuts to quickly launch apps. Then of course it has that impressive 13 megapixel laser auto-focus camera too. There's plenty you may want to protect with a case, but the screen is most important.
Read: 10 Best LG G3 Cases
Screen protectors are nothing new to smartphone owners, but choosing the right one these days can be a real challenge. There's hundreds of different options and variety packs on Amazon, most of which are nothing but cheap variety packs that don't last. Read on for our list of some of the best LG G3 screen protectors available today.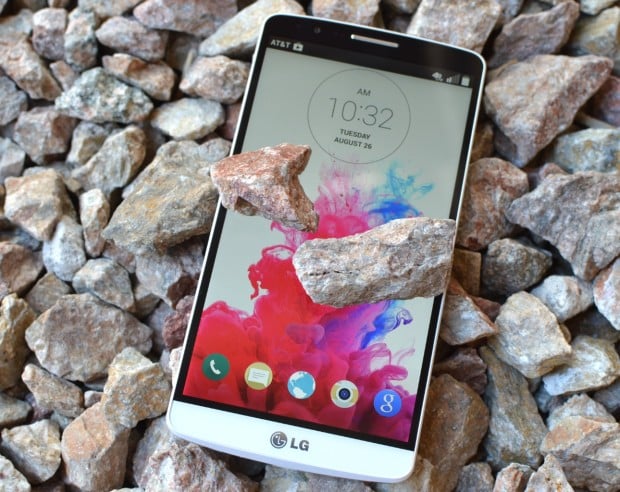 The LG G3 is a pretty durable smartphone and is made from a lightweight plastic shell to protect it from drops. However, there's always those times you toss it in a bag or purse, or drop it face down where the screen may get damaged. No one wants to try and enjoy a Netflix or YouTube video on that big 5.5-inch screen with a huge gash in the display. So protect it!
Even with strengthened and hardened Gorilla Glass 3 on the front, scratches can still happen. It's this, that causes some consumers to still opt to use a screen protector, myself included. I'm a bit OCD when it comes to scratches, so I have an excuse.
Read: How to Take a Screenshot on the LG G3
When it comes to picking a screen protector we'll help you sift through all the options, explain why some cost more than others and what makes them expensive, then show you the few we'd use personally on our own LG G3. These days you can actually buy screen protectors made of strengthened and hardened glass. Essentially a second layer of extremely durable glass on your device. If you drop it and it breaks, your regular screen is likely just fine. Those are the best option, but also cost the most.
Below is a slideshow running down a few options you'll want to consider when making a choice on a screen protector for the LG G3. You can always get mid-grade 3-4 packs on Amazon or a carrier store near you, but spending the few extra dollars for something good is a smart idea when the LG G3 cost you $599 or more.
Spigen LG G3 Glas.tR
First on the list has to be Spigen, as they're known for not only making quality cases, but some of the best screen protectors for an array of smartphones. The Spigen Glas.T series offers premium glass that has been strengthened and hardened to protect your device from extreme wear and tear.
This is a second layer of glass over your original display. One that's durable, crystal clear, and has rounded edges to case won't make it peel up. Spigen is usually the first on our list, but also costs the most.
The SLIM option is $27.99 and is 0.4mm thin, but some thinner (yet still durable) options are available for $32 or $34 if you'd like something extremely thin.
Spigen LG G3 Glas.Tr SLIM - $27.99 - Amazon Link

As an Amazon Associate I earn from qualifying purchases.