5 Best LG V20 Screen Protectors
The LG V20 is an impressive phone with a slew of high-end features. From dual cameras, to a secondary screen on top of the main 5.7-inch Quad-HD display. As a result many owners are looking for accessories. With that in mind below is a list of some of the best LG V20 screen protectors.
Announced in September the new LG V20 is finally available from carriers in the United States and around the globe. Once it arrives buyers will need cases and covers.
Read: 10 Best LG V20 Cases
One question we keep seeing is whether or not screen protectors will cover both screens. The main 5.7-inch screen and the secondary one above it. Not to mention the sides are slightly curved as well. Thankfully buyers have a few great options which we've round up below.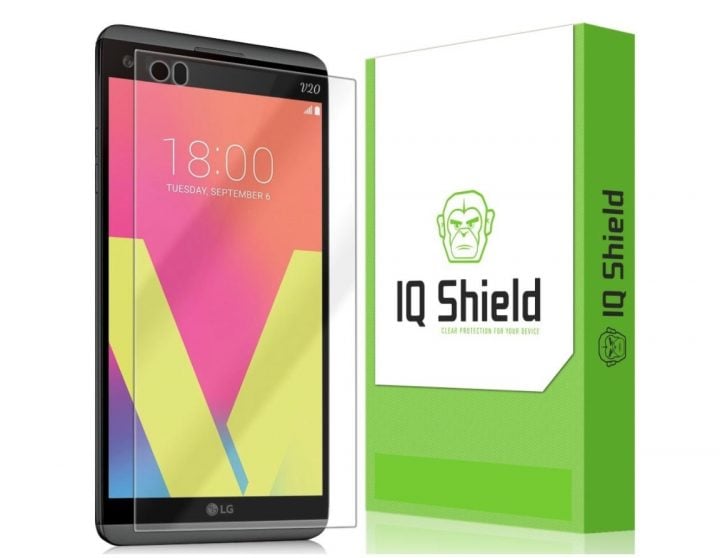 Out of the box the LG V20 is a very capable and durable smartphone. It employs reinforced Gorilla Glass to keep the front safe, and the back is all metal. LG continues to build pretty strong phones, but that doesn't mean owners won't want a screen protector.
In fact, the LG V20 is one of those phones where we'd recommend everyone buy one. Simply because the screen is bigger than most, then has a secondary display that's important to daily use. Keeping it free from damage and scratches is important.
Many smartphone buyers quickly go out and get a case, but lately more and more have been opting to pass on a screen protector. And yes, screens are stronger than ever before, but they aren't perfect. The V20 can get scratched from drops, keys in a pocket and purse or other situations.
Here we've round up some LG V20 screen protectors that will get the job done. Sadly many options on the market are not worth buying. Some are too small, and many don't even cover both screens. Don't waste your money or end up disappointed. Buy one of the few we've outlined below.
LK Tempered Glass Screen Protector 2-Pack
Lightning Knight "LK" may be a brand you haven't heard of before, but they make some truly great screen protectors. Their offering for the LG V20 is one of the best we've seen with full coverage without being too big.
The reason we say that is the LG V20 uses something called a 2D Arc Glass design. The sides curve subtly into the frame for an improved touch experience. As a result some screen protectors don't stick to the edges or have a halo effect you've surely seen on the iPhone.
LK takes this into consideration, didn't forget about the second screen at the top and curves around to make sure it doesn't add more glass to the front 8 megapixel camera. The result is one of the best, full coverage screen protectors that is made out of glass.
This company uses a strengthened and hardened glass similar to what's on the phone. So it won't scratch easy and if it does, just take it off and the phone is like new underneath. They also offer free lifetime replacements if it breaks for any reason, and it comes with two for good measure. All of that is only $7.99 too. You can't beat it.