5 Best New MacBook Accessories You Can Buy Right Now
The 12-inch MacBook has been out for a couple of weeks now, and while accessory selection is still quite thin, there are a handful that you can buy right now. Here are five of the best new MacBook accessories that are available for purchase.
The new MacBook is Apple's latest attempt at making its laptops even more portable, but instead of giving it the "Pro" or "Air" suffix, the company is simply just calling it the new "MacBook." While it isn't a MacBook Air replacement, it definitely has the MacBook Air feel to it, as Apple CEO Tim Cook says that it's "the most extreme and efficient notebook we have ever created."
The new MacBook weighs just two pounds and is only 13.1mm thin at its thickest point, which is 24% thinner than the 11-inch MacBook Air.
As rumors have been predicting, this new MacBook comes with a 12-inch display and is equipped with a Retina-quality resolution of 2304 x 1440, making this the first ultra-thin MacBook to sport a Retina display.
It's certainly an interesting specimen, and if you already gave Apple your money and bought a new MacBook, you'll need some accessories to go with it. Here are the five best new MacBook accessories that you can buy right now.
LaCie USB-C Porsche Design Mobile Drive
If you're looking for an external hard drive for your new MacBook, perhaps LaCie's new Porsche Design Mobile Drive is the one for you, as it sports a USB-C connection that will work great for the new MacBook.
LaCie says that the drive can deliver transfer speeds of up to 100 MB/s, which is pretty speedy indeed and certainly nothing to scoff at. The drive comes in 500GB, 1TB, and 2TB configurations, with the 500GB model being a bit slimmer than the rest. Plus, the drive is encased in 3mm-thick aluminum all the way around for that added protection without compromising the look and design of the drive.
PlugBug World
The new MacBook is a symbol for portability, so if you bought one, you most likely plan to take it around the world with you. This is where the PlugBug World comes in handy.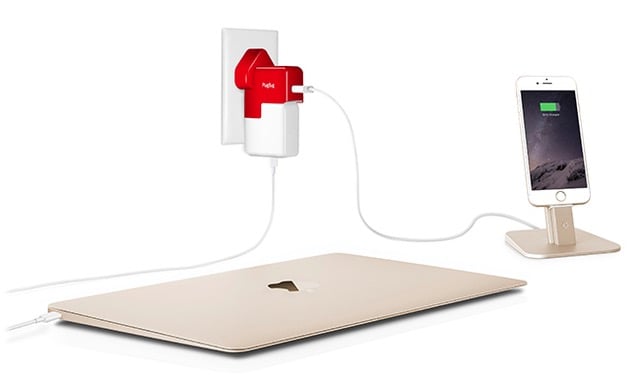 The PlugBug is an attachment that you attach to your MacBook's charger that converts it into any plug that works in most major countries. It works in the UK, Continental Europe, Australia, New Zealand, North America, Hong Kong, Singapore, China, and Japan. Plus it comes with a USB port to charge an iPhone or an iPad at the same time as your MacBook.
It's priced at $45, which may seem a little steep, but it's a must-have accessory for travelers.
Monoprice USB-C Cables
With the new MacBook, the only USB port is a new USB-C port, which means you'll need to get some new cables, but Monoprice has you covered.
The online store has USB 3.1 USB-C cables, as well as USB 2.0 cables. Plus, you can get a USB-C cable that has a female USB-A connector to plug in flash drives and other USB devices.
They're not the cheapest cable by any means, but prices should go down eventually as USB-C becomes more popular.
Casetify MacBook Sleeve
Need to protect your new MacBook? Casetify has a large selection of MacBook sleeves with all sorts of different designs, as well as the ability to customize your own sleeve for your new MacBook.
They're a bit pricy, at $60 per sleeve, but if you want to add a bit of character to your MacBook protection, that's not a bad price to pay at all. There are certainly cheaper options out there, but it won't come anything close to Casetify's options.
USB-C Digital AV Multiport Adapter
Perhaps one of the most important accessories that you should have for your new MacBook is Apple's own USB-C multiport adapter, which essentially turns that one USB-C port into an HDMI port, USB-A port, and another USB-C port.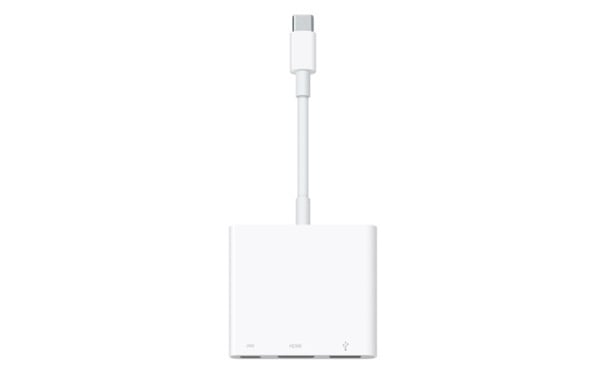 Maybe not all users will take advantage of one, but those who find themselves plugging a lot of things into their MacBook will most likely want to spend the $80 to get one of these adapters.