5 Best Smartphones [July, 2014]
Those who are looking for a new smartphone in July are going to run into a number of tempting options, among them, the Nexus 5, Samsung Galaxy S5 and HTC One M8. And while some consumers will be quick to pull the trigger, others will need some help in their search. We want to help make that search a little bit easier and here, we take a look at the devices we think are the five best Android smartphones available in the month of July.
While the first few months of the year were slow, the rest of the year has been extremely busy. Back in March, we saw the HTC One M8 hit shelves. In April, the Samsung Galaxy S5 arrive touched down in hundreds of markets. Since then we've seen Motorola release the Moto E and Moto G, cheap devices aimed at those that don't want to shell out a ton of money for a quality smartphone. Just today, Samsung announced the all new Samsung Galaxy S5 mini, a smaller version of its flagship.
The smartphone market is chock full of big time names and big time devices. And while having that kind of choice is great for consumers, it can prove to be problematic to those that don't follow the industry. Even those that do have their finger on the pulse of the smartphone have trouble selecting their next device.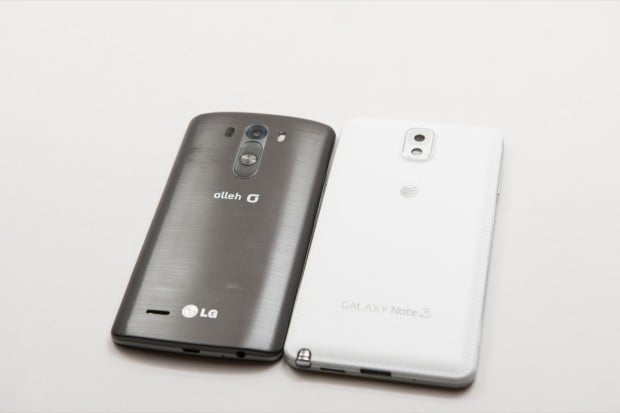 Picking out a new smartphone is no easy task. Most devices, even the cheap smartphones, are extremely powerful and offer an array of fantastic specifications from solid cameras to speedy processors. It's also expensive. These phones and their data plans are not cheap so selecting a great smartphone is essential. It's a personal choice of course but we want to help point consumers in the right direction.
Here, in an effort to help those who might be in need of some assistance, we breakdown the devices we think are the five best smartphones for the month of July, 2014.
Our list may differ from yours but these are the devices that Gotta Be Mobile editors have selected for recognition this month. We feel like the devices listed here deliver the best, all-around package at the moment.
LG G3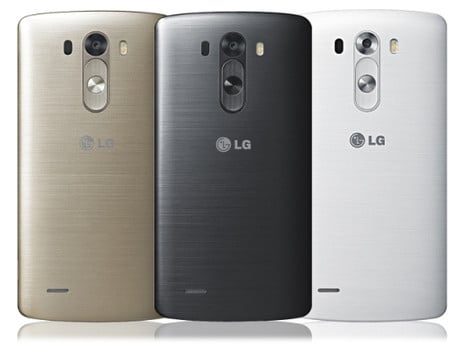 We recently got our hands on the LG G3, the successor to the LG G2, and we can say without question that this is a device that lives up to the hype.
Simply put, this is one of the best smartphones we've come into contact with and it's a device that needs to be on the radar of smartphone shoppers during the month of July. From its stellar display to its useful and intutative software to its fantastic camera and battery life, the LG G3 is exactly what most people want from a smartphone.
Keep in mind, this is a new smartphone and that means that it will command an expensive price tag from the start. However, keep your eyes on Amazon. It usually undercuts carrier pricing. The LG G3 arrives in the United States in just a few short days and again, we highly recommend taking a look at it.
You won't regret it.