5 Best T-Mobile Smartphones [June, 2014]
Nexus 5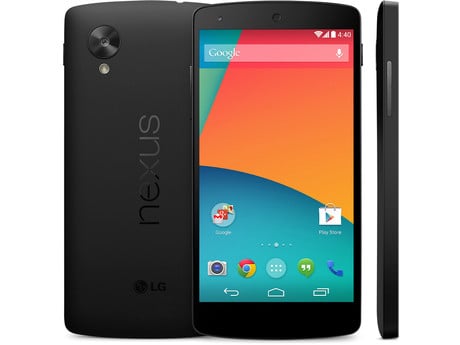 With a Nexus 6 release reportedly dead in the water for 2014, the Nexus 5 is going to be sticking around for awhile. And fortunately, that's not a bad thing. This is one of the premier smartphones on T-Mobile's 4G LTE network.
The company's current Nexus flagship delivers a fantastic design along with a high-resolution full HD display, quad-core Snapdragon 800 processor, 8MP camera with Optical Image Stabilization, Android 4.4 KitKat, and an extremely cheap price tag. It also gets updates directly from Google, a perk that doesn't come with many of the top Android smartphones on the market.
The Nexus 5, unlike T-Mobile's Nexus 4, runs on the carrier's 4G LTE network. That's something to think about before buying the model from 2012.

As an Amazon Associate I earn from qualifying purchases.