5 Best Tablets [April, 2014]
Nexus 7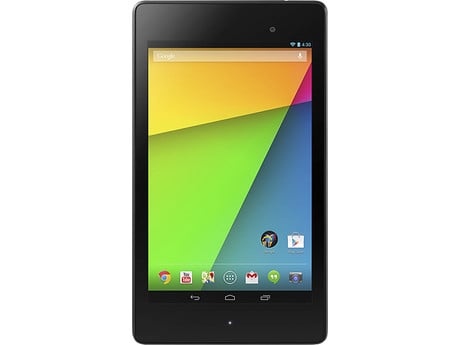 Google's Nexus 7 is getting older and there are rumors that suggest that it will be replaced this summer by a Nexus 8 and quite possibly, a Nexus 7 3 as well. But don't let its age or those rumors fool you, this is still a fantastic tablet even now in April, 2014.
Google's Nexus 7 comes with a sleek black matte design that is much improved over the original Nexus 7's form factor. It also comes with a speedy quad-core processor, 2GB of RAM, a rear camera, and Android 4.4 KitKat, Google's latest version of Android. It also comes with 4G LTE data for AT&T, T-Mobile and finally, Verizon Wireless, the nation's largest 4G LTE service provider.
The Nexus 7 is cheaper than Apple's iPad mini with Retina Display which means that it's worth a look from those not looking to break the bank.

This article may contain affiliate links. Click here for more details.