5 Best Tablets [July, 2014]
If you're looking to buy a new tablet in the month of July, you're going to run into a number of different options. In an effort to help those struggling to narrow down their tablet options, we take a look at the devices that we consider to be the five best tablets for the month of July.
As deeper and deeper into the year towards the fall, we're starting to hear quite a bit about next-generation tablets that could litter the landscape this holiday season. Rumors point to the arrival of a Nexus 8 alongside a new Android L update and two new iPads in the form of a new iPad Air 2 and a new iPad mini third-generation or, iPad mini 3.
And while the rumor mill is certainly spinning, tablets like the Nexus 8, iPad Air 2 and iPad mini 3 aren't going to be out on shelves today or tomorrow. At best, you should see these tablets arrive in the fall ahead of the holidays and ahead of Black Friday, one of the biggest shopping days of the year.
While many consumers are comfortable waiting on the arrival of these brand new tablets, there are others that are likely in the hunt for a tablet right now either as a gift, as a replacement for another device, or simply because they're impatient. If you fall under one of those categories, you've come to the right place because we want to help you narrow down your options going forward.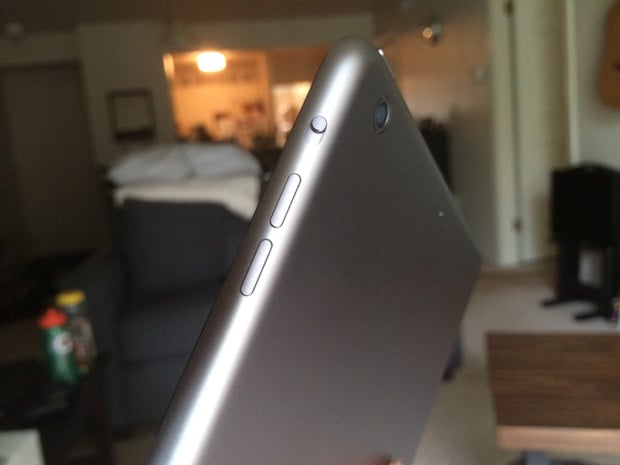 We are constantly bombarded with questions about which tablet to buy. In particular, we're constantly asked about the tablets consumers should weigh against one another. There are a number of different devices that we could recommend, the tablet market is full of solid choices, but we want to narrow things down a bit and take a look at what we consider to be the top five.
These devices represent the devices that we'd recommend to friends and family. And while our list may differ from yours, these are the devices that Gotta Be Mobile editors have selected for recognition this month. We feel like the devices listed here deliver the best, all-around package for this month and this month alone.
Here are the five best tablets for July, 2014.
iPad Air
The iPad Air might just be the best iPad that Apple has ever made. It's so good that it's probably not going to leave this list until Apple decides to replace it with something new later this year. Rumors suggest that the iPad Air 2 could arrive earlier this year but a release date is still not known.
Apple trimmed the design of its larger iPad to the point that it's much more portable than any of the 9.7-inch iPads that came before it. The company also tacked on a 64-bit A7 processor with an M7 motion coprocessor making it more powerful than ever before. There's also a new camera for those that like to shoot photos and video with their slate.
As we've pointed out numerous times, the iPad Air isn't cheap but it's a device that will last users several years because Apple offers three years of software support before cutting devices off. It's a device worth investigating during the month of July, if only to rule it out.

This article may contain affiliate links. Click here for more details.