5 Best Uses for an Old iPod Touch
A new iPod Touch was released recently, arriving with a ton of improvements over the old model. If you plan on buying a new iPod Touch, here are some of the best uses for your old iPod Touch.
The new iPod Touch 6th-generation arrives after the device hasn't received a major refresh since 2012. It's a long time coming, and with this new refresh comes a heap of improvements.
For example, the new iPod Touch comes with an A8 processor instead of an A5 processor, and boasts 1GB of memory instead of half that. There's also a better rear-facing camera and a 128GB storage option for the first time ever.
Overall, it's a huge upgrade from the old iPod Touch model, and if you're in avid user of Apple's portable media player, there's really no reason to not upgrade. However, that means you'll be stuck with an old iPod Touch. You could sell it and get some quick cash, but you might benefit more by repurposing that old iPod Touch into something useful, even if there's a new sheriff in town.
Read: Why You Should Buy an Old iPod Touch
Here are five of the best uses for an old iPod Touch.
Dedicated MP3 Player
Granted, the iPod Touch already makes for a great MP3 player, but sometimes we don't want to take our main device with us to mow the lawn or go work out, simply because there's a high risk of damaging the device — the last you want to happen is your trusty iPhone to fall out of your pocket while you're mowing and get caught underneath the lawnmower.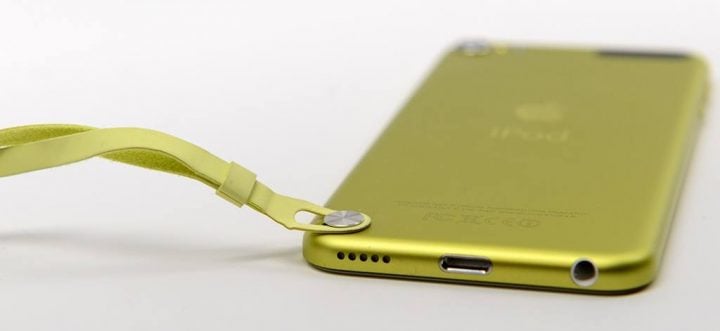 This is why it's always a good idea to use an older device to play your music on for working out or mowing the lawn. Even having an old iPod Touch out in the garage connected to some speakers is better than using your main iPhone.
Using your old iPod Touch for situations where it could get easily damaged allows you to keep your main device inside and out of harms way.
Kids Toy
An iPod Touch is a great device to play games on, especially while on the go, and kids love to play games. Loading up your old iPod Touch with a handful of great kids games not only keeps them occupied, but also takes a load off your back knowing that they're not in control of a much more expensive device that they could easily break.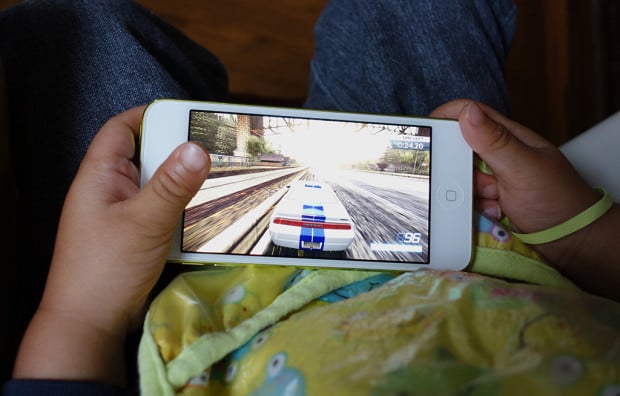 Usually you might let your child play with your iPhone for a bit, but unless it has a durable case on it, you probably get a bit wary that they might instantly chuck it across the room.
This is where an old iPod Touch can come in handy. Let them play with it and rough it up as much as they want without you getting too worried about it, because if it breaks, it's not really a huge deal, but if they break your main iPhone, that can be a different story.
Reference Tool
If you're cooking in the kitchen or working out in the garage, it's always nice to have your iPhone on you so that you can look up a recipe or discover a woodworking project. However, you don't want your iPhone to get messy, which is why an old iPod Touch can be great as a reference tool of sorts while you're working on a project.
The last thing you want to do is get egg all over your iPhone in the kitchen, so having your old iPod Touch instead can save a bit of headache and you don't have to worry too much about getting it messy.
And if your hands are dirty from being out in the garage but you need to look something up, you don't have to wash your cleans every single time.
Backup iPhone
While the iPod Touch isn't an iPhone by any means, you can sort of turn it into one and use it as a backup if your main iPhone gets damaged, lost, or stolen.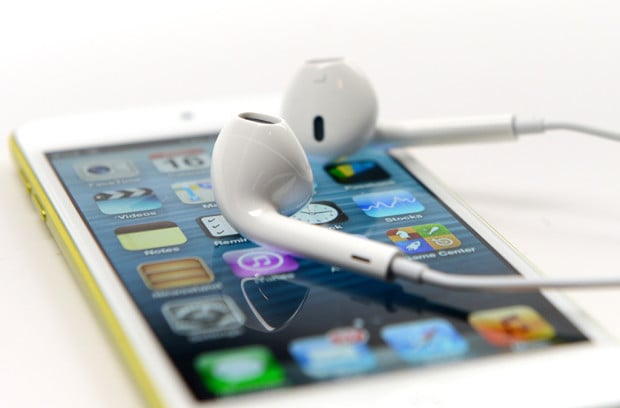 As long as your iPod Touch has a WiFi connection, you can use iMessage and call someone if needed by using a VoIP service like Skype. Plus, you can use most apps that iPhones can, since it has the same iOS interface.
It's not the perfect solution, but it at least does the trick until you can fix your iPhone or get a new one. It's no wonder the iPod Touch is unofficially called "an iPhone without the phone."
Security Camera
One lesser-known use for an old iPod Touch that you may not have known about is the ability to use it as a security camera or even a baby monitor.
An app called Manything can turn your old iPod Touch into a security camera, and it will notify if it detects movement. You can also view it at any time you'd like. For a baby monitor, you can use an app called Cloud Baby Monitor, which you can then connect your main iPhone and Mac.
Manything can be super useful if you'll be out of town and want to keep tabs on your house while you're away. All you do is prop up your iPod Touch, plug it in and fire up the app to get going.

This article may contain affiliate links. Click here for more details.