5 Best Verizon Smartphones [April, 2014]
All New HTC One M8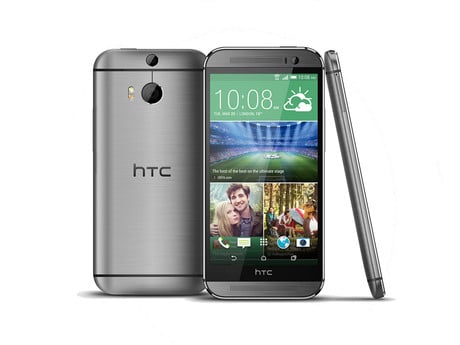 Verizon was late to last year's HTC One but it made sure not to repeat the same mistake this time around. The carrier is currently offering the all new HTC One M8 online and it currently has an in-store exclusive on HTC's brand new flagship smartphone.
The all new HTC One M8 isn't a massive change from last year's award winner but it does bring some nice changes to the table. It still features a metal design but it now comes with a microSD card slot for expanded storage. It features a larger 5-inch 1080p display, comes with a new dual-camera system, offers up the new Sense 6, and features fantastic motion controls.
It's an extremely solid device and it's a device that we've already taken a liking to. It's a device that Verizon shoppers need to pay attention to when looking for a brand new smartphone.

This article may contain affiliate links. Click here for more details.