5 Best Waterproof Bluetooth Speakers: Just Add Water
The warm days of summer might seem a long way off, but they'll be here before you know it – and you'll be wanting a Bluetooth speaker that can stand up to your lifestyle. We've put together a list of the five best waterproof Bluetooth speakers, with options for every size and every budget.
We've already put together our list of the best portable Bluetooth speakers, but while those speakers are compelling products for a variety of reasons, some of them didn't offer much in the way of splash protection or waterproofing.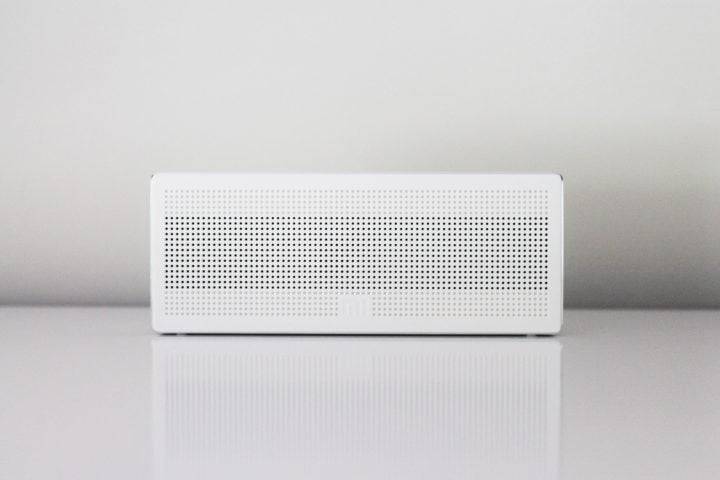 If you were looking for a Bluetooth speaker, whether it was waterproof might never have entered your mind. There's a good reason to seek out these rugged speakers, however, as many favorite summer activities revolve around water – whether that means a beach, a lake, or even the neighbor's pool, it often spells doom when someone accidentally kicks one of these portable speakers over the edge.
When it comes to general lists like this, we try to stay on the side of beiq1ng affordable (it's difficult to recommend a $400 speaker when it doesn't do much more than one half the price); fortunately for this round only a single speaker breaks the $200 price point, and one is less than $15 – but they all come with some pretty substantial waterproofing.
Braven BRV-1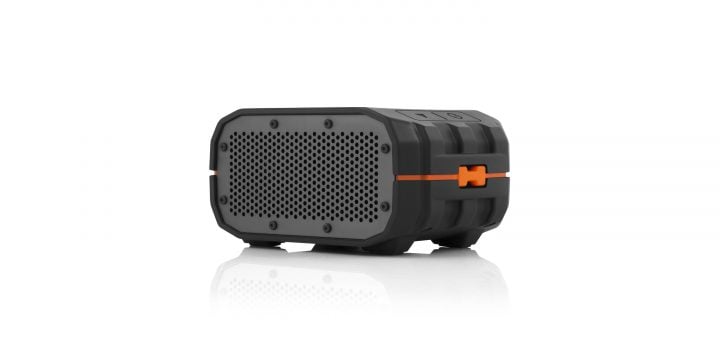 Braven's BRV-1 is the company's midrange Bluetooth speaker; while there are bigger and even more rugged models, they carry correspondingly higher prices. The BRV-1 is rated to resist water ingress even when it's submerged at depth of a meter for up to half an hour. It's probably redundant after that spec, but Braven is careful to note that it's also protected against rain, jets of water and splashes of all sorts.
This speaker is one of the more rugged options on our list, with an exterior constructed of shock absorbing materials – if you accidentally drop this on the concrete, it'll probably be all right. Each channel has 3W of output, while the sub is uses a passive 70mm design.  Braven promises up to 12 hours of playback, and if your phone starts to peter out before the speaker, you can plug it into the USB port in the back for a quick top-up.
Price: $99.99 | Buy
UE Roll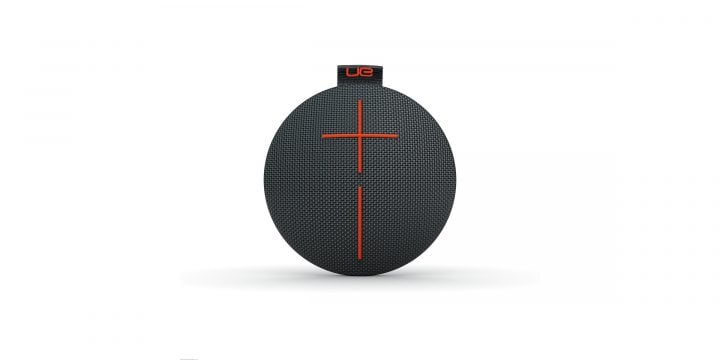 The UE Roll is an easy recommendation: just look at it! It's a clever design, with two large volume buttons on a disc-shaped speaker. Unlike some of the other speakers, the UE Roll is only a little over 11 ounces, and with a five-inch diameter, you can slip it into any bag or large coat pocket (and if you don't want to hide it, Logitech includes a "marine-grade" bungee cord to attach it to anything).
Like the Braven speaker, this UE Roll can withstand immersion in one meter of water for up to thirty minutes (get used to this spec, because it's built around a specific standard). Unlike some of the other speakers, this one can get firmware updates to support new features thanks to the UE Roll companion app (available for iPhone and Android). If you buy a second Roll, you can use the app to sync the two of them together for true stereo sound.
Price: $69.99 | Buy
Fugoo Style
The Style from Fugoo is probably the nicest looking speaker on our waterproof list (although the MEGABOOM offers some fierce competition). Despite the fancy design, Fugoo claims that this speaker is snow proof and sand proof in addition to the waterproofing (which, like the rest, is good for three feet and 30 minutes).
A built-in mic lets you use the Style as a speakerphone (you can also tap into Siri and/or Google Now); since these speakers are waterproof, having speakerphone functionality is nice as it lets you use your phone without getting it wet. There are six speakers scattered around all four sides, which means you get 360º sound; Fugoo's real claim to fame is their vaunted "world's best battery life." If you keep the Style at 50% volume, the manufacturer promises a whopping 40 hours of battery life, which is far and away more than any other speak on our list.
Price: $149.99 | Buy
UE MEGABOOM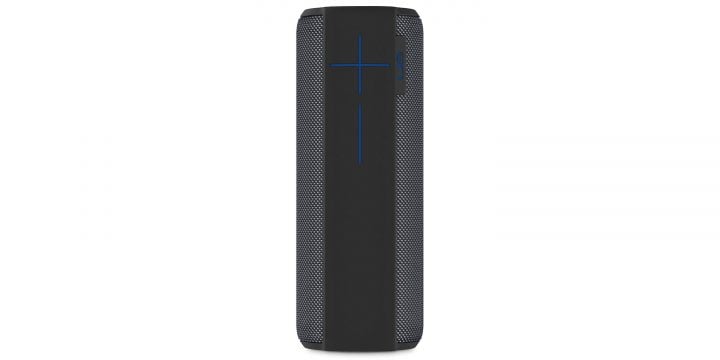 If you thought the UE Roll was a little too small, the UE MEGABOOM more than makes up for it. Despite that big size increase, it only weighs 1.93 pounds – so you won't be frustrated when you're packing for a weekend at the lake.
Other upgrades over the Roll include a longer, 100-foot Bluetooth range, and an increase to 20 hours of battery life. Logitech also installed fast charging circuitry, so the MEGABOOM should recharge faster than some of the other speakers when you plug it in. Like the Roll, there's a MEGABOOM app you can download to your smartphone for more granular control over other features. At nearly $250, the MEGABOOM is the most expensive option on our list by a wide margin, but the features might just make up for it.
Price: $245.99 | Buy
SoundBot SB510
Sometimes you just want to something to listen to, and you just aren't all that concerned about audio quality. If price is the most important characteristic for you, check out the SoundBot SB510, which is currently the #1 selling speaker on Amazon – and for good reason, too: the price tag is just over eleven bucks. The SB510 is designed to really kind of go anywhere you need it, and as long as you have a smooth, flat surface, you shouldn't have any problem keeping it in place with the built-in suction cup.
Don't expect too many features, here; after all, the price is just $11.49. But you'll still get six hours of playback, which is enough for use around the house or in the pool. The SoundBot really feels like it's made for the bathroom, though – just pair it once then tap the button when you're ready to shower, and you can have your preferred audio (music, podcasts, the new, radio, etc.) filling your shower as you lather. A built-in mic lets you answer calls, like some of the other speakers – though maybe wait until you get your towel on before you answer.
Price: $11.49 | Buy