5 Best Windows 8 Notebooks & 2-in-1s: Transformer Book & More
Even today, years after the Apple iPad first attempted to make them obsolete, notebooks are the way users get thing done. It's not hard to see why that's still the case. Yes, tablets are getting newer exciting features and gimmicks every day, but the notebook with its rigid keyboard, the ability to sit comfortably almost anywhere and the full power of Windows, has stood the test of time and innovation… as the 5 awesome notebooks and convertibles below demonstrate.
Windows notebooks haven't survived this long by not adapting to the change around them. Most Windows notebooks still look remarkably similar to what users have become accustomed to. However, they've adapted to what users demand today. In Windows 8 Microsoft attempted to make touch a fundamental Windows experience like the mouse and keyboard. Regardless of whether they've succeeded or not, more notebooks are coming with touchscreens so that users have the option to open a web page, or check their email, without fiddling with a touchpad or trying to find a mouse.
Windows notebooks have also morphed into 2-in-1s that make their screens easier to reposition if they're trying to use touch. Some also separate the traditional keyboard for the experience entirely, making the keyboard a sort of accessory that's there for users to interact with when it's absolutely necessary. These devices are more notebook than tablet because they use the same Intel processors as traditional laptops. That means that they can run Microsoft Office, iTunes and many other apps and services.
Here are the 5 best Windows notebooks & 2-in-1s available for purchase today. They're in no particular order and all run Windows 8, the latest version of Microsoft's operating system for tablets, desktops and notebooks.
Dell XPS 13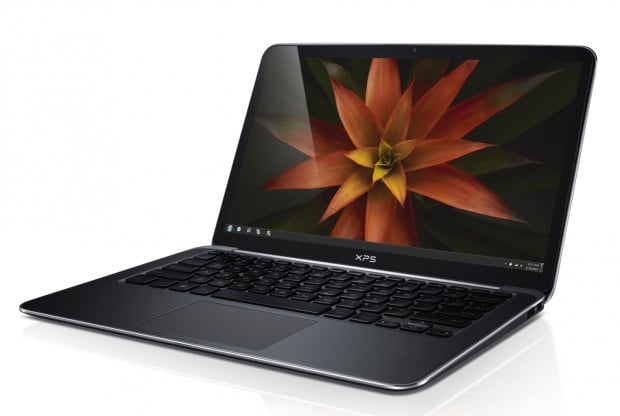 Ironically, Dell's XPS 13 isn't that exciting of a notebook. That isn't because of some issue on Dell's part. The Dell XPS 13 is expertly crafted and features the latest Intel Core Processors. It's not all that exciting because Dell has simply decided to keep upgrading the XPS 13's internals while hanging on to the same pre-Windows 8 design.
That decision makes the device a bit boring, but it's not like the XPS 13 is terrible looking or flimsy. The XPS 13 is a mixture of aluminum, plastic and carbon fiber. The entire laptop feels extremely thin, and that Dell managed to fit a 13-inch display into the footprint of a 12-inch frame makes it even better. Fortunately, the updates from the original version have included a better display and battery life improvements too.
A base version of the XPS 13 comes with an Intel Core i3 processor, Windows 7 Home Premium, 4GB memory for performing as many tasks as possible and 128GB of storage. Users can upgrade to a version with Windows 8, 128GB of storage and a more powerful Intel core i5 Processor for $1,299.99. Buyers of that upgraded version also get a touchscreen.
[ Buy The Dell XPS 13 for $1,049.99 ]
Lenovo ThinkPad X1 Carbon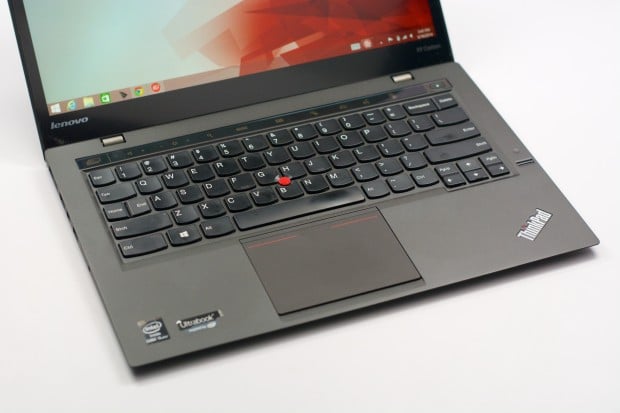 The ThinkPad name has always garnered a certain amount of respect from business users. Though they usually cost above what some consumers are willing to spend, they've earned a reputation for being tough, have smart little creature comforts and the best keyboard available.
As reviewed by GottaBeMobile, the ThinkPad X1 Carbon takes all of these attributes and adds another: thin. Our review unit lasted 9 hours before needing to be charged again and it included an Intel Core i5 Processor, 4GB of RAM and 128 GB of on-board storage too.
The entry-level model costs $1,133, which definitely isn't cheap. On the other hand, its gorgeous 14-inch display, rigid chassis, track point for those who hate touch pads and excellent keyboard make it a great machine. That it has the proportions of an ultrabook, like the Macbook Air, doesn't hurt either.
[ Buy the Lenovo ThinkPad X1 Carbon from Lenovo for $1,133 ]
Asus Transformer Book T100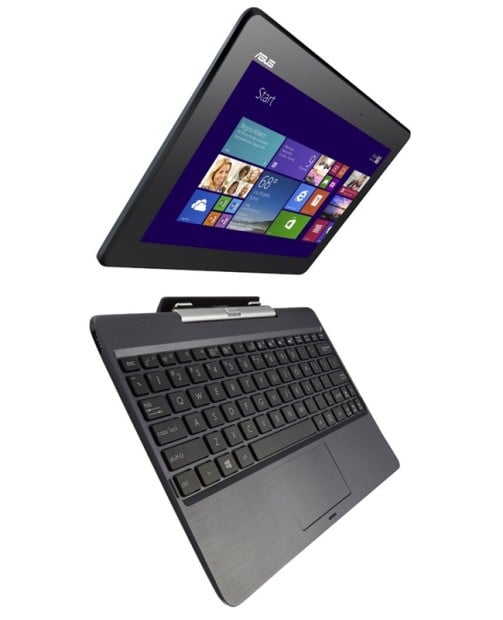 The Asus Transformer Book T100 is the only low-end Windows 2-in-1 to make it in this list and it does so by skipping powerful processors and giving users options in other areas. To be clear, the Asus Transformer Book T100 still users an Intel Processor that should have enough muscle to handle mid-range apps, though trying to edit video on it wouldn't necessarily be the best idea.
Each Asus Transformer Book T100 comes with an included dock that users can mate the tablet with for a notebook like experience. Entry level users get just a keyboard inside that dock. Buyers of the more expensive versions get a 500GB hard drive built into that keyboard dock.
The entry-level Asus Transformer Book T100 includes 2GB of RAM and 64GB of storage built into the tablet part of the convertible. It's no powerhouse machine, but it's the perfect notebook for anyone also in the market for a tablet, and it costs just $349.99.
[ Buy the Asus Transformer Book T100 for $349.99 from Amazon ]
Surface Pro 2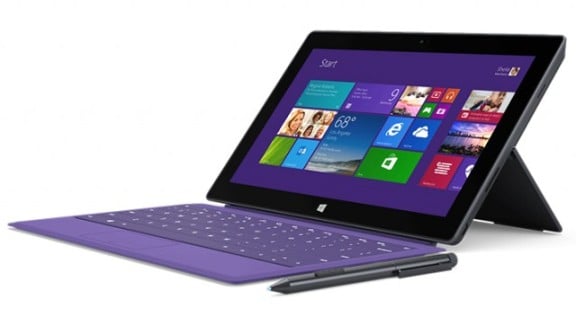 Microsoft's Surface Pro 2 is a unique beast. Without its keyboard accessories, the Surface Pro looks like a tablet. There's a kickstand on its rear for propping up the rather thick device. There's a 10.6-inch display, and two cameras face the user and the back of the device.
Looks aside, the tablet harbors a secret. In addition to its unique full-size USB port and display port, inside is an Intel Core i5 processor that makes it just as capable as a normal laptop. Really, there are only two downsides to the experience. First, the device's signature keyboards don't come with it. That's fine since users could just plug in any old keyboard or mouse combo. The second is the amount of storage space users get. $899 is reasonable for a tablet/laptop of the Surface Pro 2's caliber but the 64GB of on-board storage isn't, even if users can add more with a microSD card slot.
[ Buy the Surface Pro 2 for $899 from the Microsoft Store ]
Lenovo Yoga Laptop 2
Finally, there's the Lenovo Yoga Laptop 2. Whereas the ThinkPad X1 Carbon attacks the very high-end laptop area, the Yoga 2 Pro is aimed at those looking for a sort of compromise between a notebook and tablet.
In standard configuration the Yoga Laptop 2 looks exactly like a normal notebook. The Yoga Laptop 2 doesn't use any of those tricks that other laptops do. Instead, it includes suicide hinges that allow the screen to be folded onto its chassis and used as a tablet.
An 11-inch display, 500 GB of storage space and a low-end Intel Processor all come standard in the Yoga Laptop 2. As such, it's not a very high-end device – users won't be editing video on this device either. Still, for those looking to get the best of both worlds, there's nothing better than having a laptop that can be a tablet when the need arises. The Lenovo Yoga 2 starts at $549.
[ Buy the Lenovo Yoga 2 from Lenovo for $549.99 ]
Regardless of whether you choose to purchase one of these machines or something else, just remember to check out the details and look for the best notebook or 2-in-1 form factor that fits your needs.

As an Amazon Associate I earn from qualifying purchases.