The 5 Best Windows Convertibles
When Microsoft's partners began shipping devices with the Windows 8 operating system, hardware choices came down to two different configurations. The first widely available configuration was laptops with touch screens. Windows OEMs literally placed touchscreens inside of devices they'd already had on store shelves and then loaded Windows 8 on them. There were also a few tablets with Windows 8 preinstalled. Unfortunately users  had to rely on add-on keyboards or keyboard attachments that only added to the device's cost and bulk.

Now, more than a year after Windows 8's release, there are a ton of new convertibles that meet the requirements of Windows users searching for a convertible device that bridges the gap between both of types devices. Here are the best 5 best Windows convertibles already in stores or arriving before the close of the holiday season.
XPS 12 Ultrabook with Convertible Touch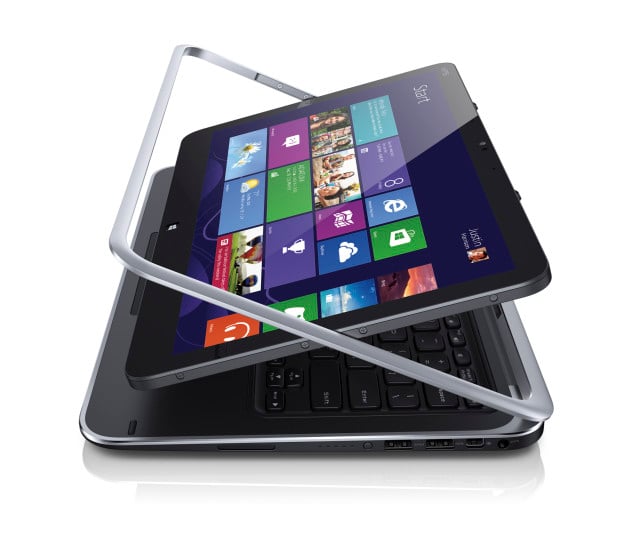 Modeled on Dell's best-selling XPS 13, the XPS 12 features the entire physical design of that notebook but adds a very creative hinge that allows its touch display to completely reverse direction. This way users can close the laptop's lid and use it as a tablet with a spacious display. It's a little pricey at $1099.99 but it does include an Intel Core i5 Processor, 4GB of memory and a 128GB SSD.  [Buy the Dell XPS 12 from Dell for $1099]
Lenovo Yoga 2 Pro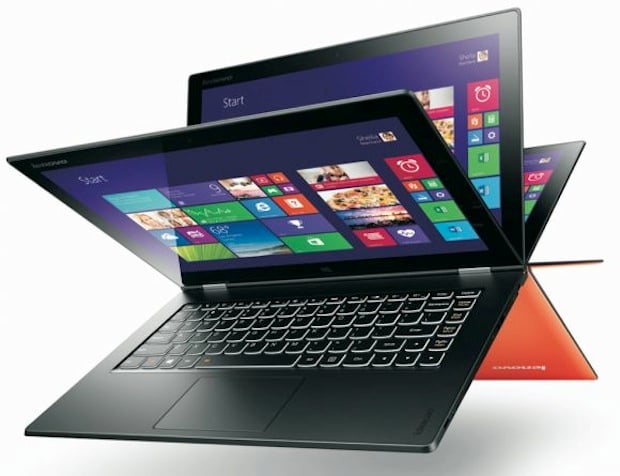 While the XPS 12 allows users to flip its screen, Lenovo's Yoga 2 Pro includes hinges that allow users to flip the entire display onto the rear of the computer. This approach does expose the device's keyboard, however it also gives the Yoga 2 Pro tablet features backed by an Intel Core i7 processor, a 9 hour battery and a 13.3 QHD+ multitouch display. [Buy the Yoga 2 Pro from Lenovo for $929]
Sony VAIO Duo 13 Convertible Ultrabook
Even more different is the Sony's entry into the convertible PC space. The VAIO Duo 13 Convertible Ultrabook's display slides up from the device's base to reveal an island-style keyboard. Internals start with an Intel Core i5 processor, 4GB of RAM and a 128GB hard drive. Users even have their choice of a black or white body. Unfortunately that kind of customizability doesn't come cheap. The Sony VAIO DUO 13 Convertible Ultrabook costs $1,399. [Buy the VAIO Duo 13 Convertible Ultrabook from Sony for $1,399]
ATIV Tab 3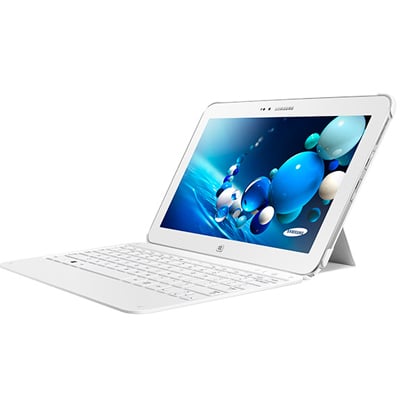 Strictly speaking the Samsung ATIV Tab 3 isn't exactly a convertible. Really it's a tablet with a 10.1-inch display an Intel ATOM processor and 2GB of RAM. However, Samsung ships the ATIV Tab 3 with a keyboard accessory that makes it just as versatile as other devices in this round-up. Samsung also includes a stylus that allows users to take handwritten notes in Microsoft's OneNote application. The ATIV Tab 3 comes with 64GB of storage space for $729.99 [Buy the Samsung ATIV Tab 3 from Samsung for $729.99]
Dell XPS 11
While it isn't available yet — Dell said users should expect it to begin shipping sometime this year — the upcoming Dell XPS 11 borrows heavily from many of the convertibles that are already on store shelves. The device looks identical to the XPS 12 and XPS 13, however it borrows the suicide hinge of the Lenovo Yoga 2 Pro to allow users to fold the screen back and use it as a tablet. When it isn't in tablet mode users get work done with a non-mechanical keyboard that doesn't have individual keys. Each key is built into the device's very slim base.  Should the concept work, users could be on the cusp of having one of the slimmest convertibles around. Dell hasn't discussed pricing yet.
Read: Dell's New XPS 11 Convertible Ultrabook takes on Lenovo's Yoga
Regardless of your decision, Windows convertibles are great for users looking for a tablet experience with the versatility of a Windows PC.