5 Black Friday Deals You Can Count On
Black Friday is next week, and there will be a ton of stuff discounted to crazy-low prices, and if you're wondering what all might be on sale, here are products that are a sure thing during almost every Black Friday event.
From the literally thousands of products that get discounted on Black Friday, not all of them are insanely great deals. Some products can be a hit or a miss each year and some types of products just usually aren't worth buying since the discount really isn't that steep.
However, there has been a trend on every Black Friday each year where there are certain types of products that are not only always on sale the day after Thanksgiving, but you can usually find them on sale for insanely-low prices every single year on this big day.
Here are five product categories that frequently see huge discounts every year during Black Friday, allowing you to plan ahead and grab a great deal come next week.
Televisions
This is a no-brainer. HDTVs are always on sale during Black Friday, and not just a few models. Literally a whole ad page's worth of televisions are on sale at nearly every store this year, including Target, Walmart and Best Buy.
Walmart will have a 50-inch HDTV for $218, as well as a 65-inch Vizio model for $648. Even Amazon will have a 32-inch HDTV for just $79.
One thing to be aware of, obviously, is that these low-cost televisions are mostly generic low-quality brands. That doesn't make them horrible options, but it's important to note that they may not have the best color reproduction and image quality, which many television enthusiasts look for in a good TV.
iPads
iPads have only recently become a product that is frequently seeing discounts on Black Friday, and this year those deals are better than ever.
Both Target and Walmart will have the iPad Air selling for the regular $399, but will come with a free $100 store gift card, effectively lowering the price down to just $299 for last year's iPad model.
As for the iPad Air 2, Target will have the latest tablet at its regular $499 price, but will include a $140 store gift card. This means that you can get Apple's latest slate for as low as $360, which is quite a steal.
Furthermore, the cheaper iPad mini series will be on sale too, also coming with $100 store gift cards after you purchase the tablet at full price.
Laptops
According to DealNews, Black Friday is usually the best time of the year to buy a laptop, but not just any laptop. 13-inch laptops usually "provide better hardware than their bargain bin counterparts, and cost just a few bucks more than their 15″ mainstream counterparts."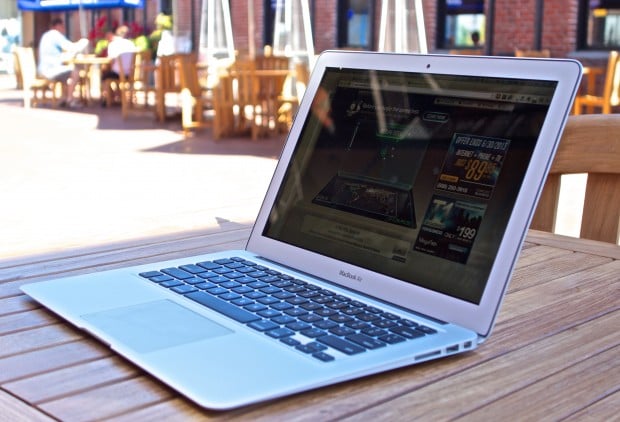 This also includes the MacBook Air, and since Apple permanently dropped the price of its entry-level 11-inch MacBook Air to just $899, you can probably expect retailers to discount that price even lower, so be prepared to score a deal on a new MacBook Air at third-party retail stores.
Video Games
Video games are an obvious discount on Black Friday, as their popularity is unquestionable.
This year, we should be seeing a handful of discounted console bundles, and one that comes to mind is from Dell that offers a PS4 console that comes bundled with GTA 5 and The Last of Us Remastered, allowing you to save $120.
Video game consoles themselves don't usually see heavy discounts, as it's usually only bundles that see deals, with a game or two bundled in that allows you to save some cash. However, even if you don't like the games that are bundled in, you can easily re-gift them or sell them to make some of that money back.
However, Target will have an Xbox 360 with Kinect bundle for just $179, which is a steal if you're looking to find the older console at a great price.
External Hard Drives
This is a rather odd one to include, but it's a product that almost every user needs, as it allows you to back up your computer.
External hard drives are almost always on sale on Black Friday. In fact, Newegg has recently been discounting a Seagate 2TB portable drive for $80 on and off all week, which is a really good price.
We should expect to see similar deals like this throughout next week and on Black Friday, allowing you to pick up a cheap hard drive with enough storage to back up your entire computer.

This article may contain affiliate links. Click here for more details.