5 Common iOS 9 Jailbreak Problems & Fixes
The iOS 9 jailbreak has been out and about for a few weeks now, and if you're coming across any problems with your jailbroken iPhone or iPad, here are five common iOS 9 jailbreak problems and how to fix them.
Jailbreaking your iPhone has a ton of benefits. You're able to customize iOS to make it exactly how you want and even add cool features to your device that Apple wouldn't normally allow. It can even make your iPhone more secure and private.
iOS has been deemed a "walled garden" of sorts, mostly due to the many restrictions that Apple has set for the mobile operating system. However, by jailbreaking your device, you can break those walls pretty easily and open up the capabilities of your iPhone or iPad.
The only downside to jailbreaking is that you can come across problems at times. Jailbreaking can easily mess with the stability of iOS and cause issues to arise. While these problems are usually fixable, they're still annoying. However, if you're not sure how to fix these problems, then you've come to the right place.
Read: How to Jailbreak iOS 9 on Mac
There are a small handful of common iOS 9 jailbreak problems that almost every jailbreak user has come across. You might have panicked and simply just restored your iPhone to factory settings, but that's not quite necessary all the time.
Here are five common iOS 9 jailbreak problems and how to fix them.
Problems During the Jailbreak Process
It's unfortunate when it happens, but you can come across problems before your iPhone or iPad is even officially jailbroken.
Usually, you'll get a message saying that the jailbreak failed to complete or the process will completely freeze.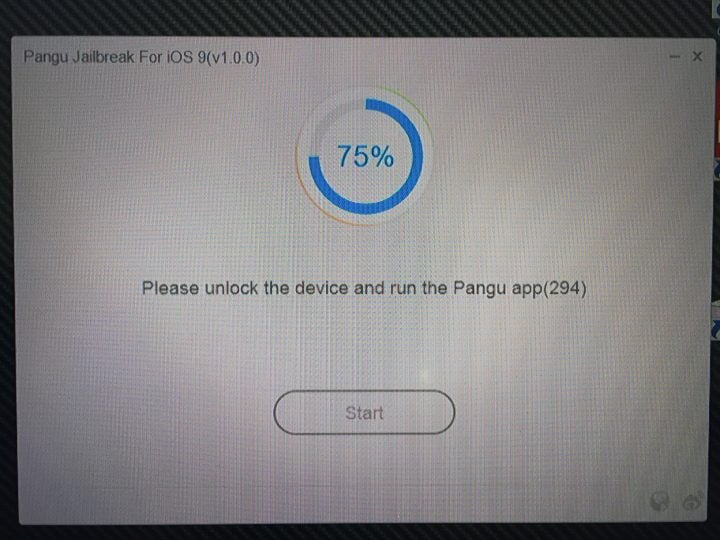 If the process is freezing on you, it might be because you have encrypted backups enabled in iTunes. Go to the device summary page in iTunes and unmark the checkbox that gives you encrypted backups. From there, back up your iPhone again and then attempt to jailbreak.
If it's still getting stuck and freezes, open the Photos app on your device when you're prompted to open the Pangu app. Open the Photos app instead and then open the Pangu app, but keeping the Photos app running in the background.
If you get an error saying that the jailbreak process simply just failed, it could be because you don't have Airplane Mode enabled. You'll also want to make sure to disable your passcode, Touch ID, and Find my iPhone.
Boot Loops
Boot loops happen when you installed a certain jailbreak tweak from Cydia and it suddenly causes your iPhone to reboot over and over again.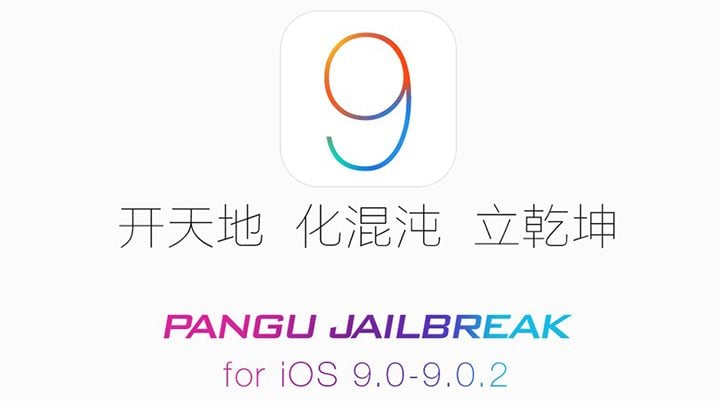 It's really easy to freak out and think that the world is ending, but you can easily fix it. There's a simple trick that you can employ to bring your iPhone out of the boot loop and back to the lock screen.
When your iPhone is rebooting, wait for the Apple logo to appear again after one of the reboots and press and hold down the volume up button as soon as the Apple logo appears. Your iPhone should start to correctly boot up. Release the volume up button when this happens.
This method will get your iPhone out of the boot loop sequence and you'll be able to use your device again, but keep in mind that this temporarily disables all of your jailbreak tweaks (thus, why the trick works). From there, you can go into Cydia and uninstall the problem-laden tweak from your iPhone.
App Crashes
Perhaps the most common problem that jailbreakers come across is apps crashing after you install a jailbreak tweak.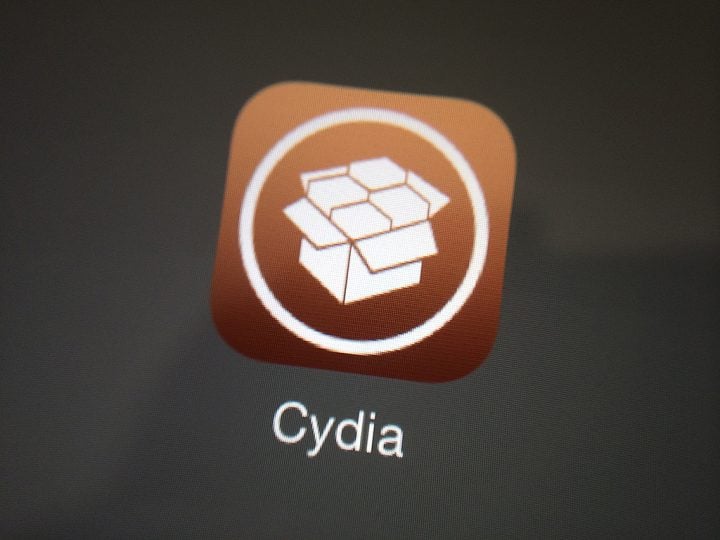 This happens most frequently with certain jailbreak tweaks that are aimed at specific apps, so a tweak like YouTube ++ or RecentFacebook that are aimed at those respective apps could cause problems for YouTube and Facebook, especially if the tweaks aren't updated to work with the app version.
When this happens, it's likely that the app will constantly crash, but there's a quick fix for that. Simply go back into Cydia and uninstall the tweak that you're using with that app. Unfortunately, this won't allow you to use the tweak any longer, but hopefully you can try again in the future when the tweak gets updated and is more stable.
Stuck on "Reloading Data" in Cydia
You may notice that when you open up Cydia, it automatically refreshes and updates your repos. Then "Reloading Data" will appear on the screen for a couple of seconds. However, if this stays on longer than that and just freezes, you have a problem.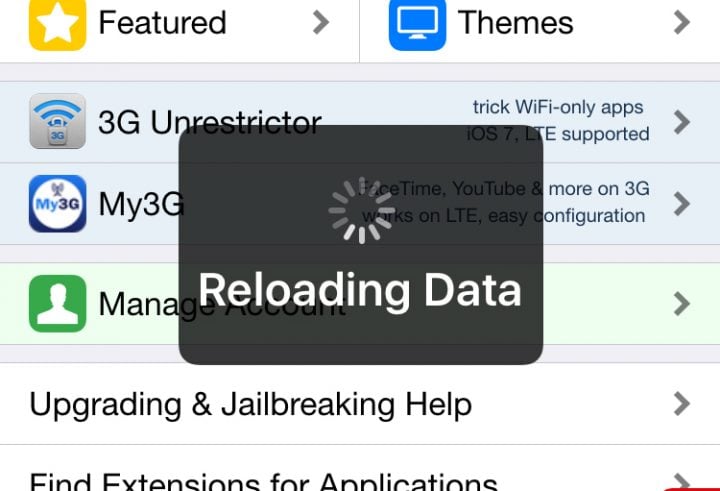 This usually means that a Cydia repo is just having trouble reloading, so to figure out which repo it is, tap on the Sources tab at the bottom, and find the repo that has the loading circle still next to it. This is the repo that's causing the problem.
Simply just swipe to the left on the repo and then hit Delete. From there, tap Edit in the top-right corner and then select Add. Re-add the repo to Cydia by typing in the repo URL in the text box. This usually does the trick.
If You Updated OTA
One thing that jailbreak tools don't like is if they're jailbreaking a version of iOS that was downloaded over-the-air (OTA), which means that you updated your iPhone directly on the device and not through iTunes.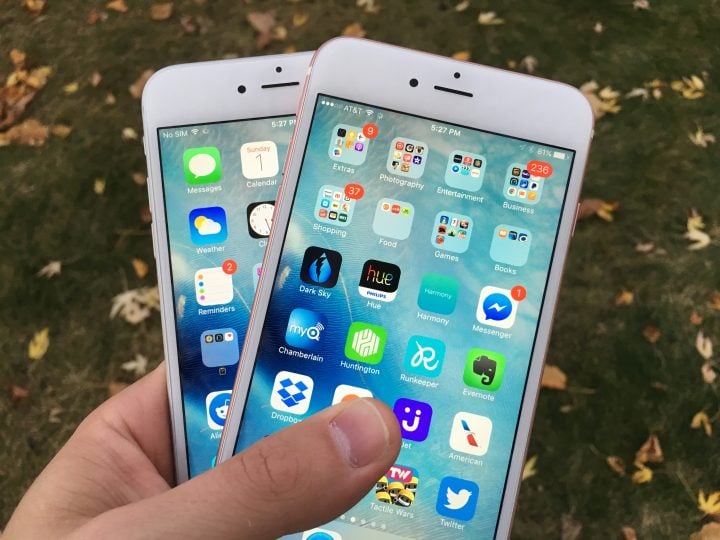 Jailbreak tools usually come across multiple problems when this happens, and the only way to truly fix it is by restoring your iPhone and updating through iTunes instead of OTA. Unfortunately, since iOS 9.1 isn't jailbroken and iOS 9.0.2 is no longer being signed, you can't really do this.
A tweak called Cydia Impactor allows you to restore your iPhone and stay on your current version of iOS without being forced to update to the latest version, which iTunes makes you do, but Impactor has yet to be fully updated for iOS 9 at this point, so if you do come across any iOS 9 jailbreak problems, hopefully you don't need to restore your device to fix them.