$5 a Day Offers AT&T Tablet Owners Instant 4G Gratification
For those users who find themselves infrequently needing cellular mobile broadband data, wireless carrier AT&T is offering a new plan that allows customers to purchase a day pass for just $5 for 4G LTE connectivity.
The rate will give you just 256 MB of mobile data, but offers convenience and flexibility for those who find themselves frequently using WiFi, but may sometime need to send a quick email or look up something on the Internet when WiFi is not available. And according to a report on All Things D, the carrier also offers a second plan for $25 for 1 GB of data for a three-month pass as well.
These passes are similar in concept to WiFi hotspot data passes, but in this case you wouldn't need to find a hotspot and can connect anywhere AT&T offers 4G LTE data service.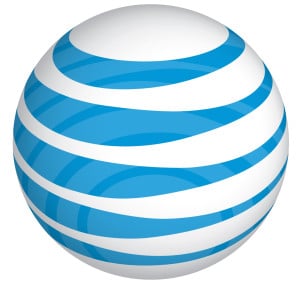 The plans are compatible only for tablets with compatible modems to AT&T's network and the slate must have an AT&T SIM card installed.
According to the carrier, the hope is that tablet manufacturers, like Apple and Samsung, would just develop one tablet model in the future. AT&T's senior VP Chris Penrose said that although WiFi tablets are good but they are still not good enough; tablets with cellular connectivity still offer more.
Given that these plans offer very limited data use, they're only intended for people who mostly rely on WiFi for their Internet connectivity. The day passes may also be good for travelers who may be also considering smart cameras, like the Samsung Galaxy Camera, as well as tablets like the iPad, Galaxy Note 8.0, and Galaxy Tab on AT&T's network.
Separately, AT&T had earlier announced that it will be offering only the Mobile Share plans for new accounts later this month, eliminating older individual and family plans in favor of simplicity. Users who need more data than a day pass could sign up for a Mobile Share plan with the appropriate data bucket.

As an Amazon Associate I earn from qualifying purchases.