5 Dirt Cheap Xbox One Games To Fill Your Summer
The summer video game season is always slow. This summer, you are more likely to find some older, cheap Xbox One games to fill your time than you are to get excited about picking up something new.
To be clear, this isn't an issue with Microsoft's console itself. Instead, it's a problem the video game industry faces every year. Xbox One games and PS4 games are expensive to make and they take a lot of time. To have the best chance of recouping their losses video game developer hold off on releasing their hottest selling, most talked about titles until the fall and winter months. It's then that gamers are back from vacation and looking for something to do inside. It's in these months that parents are out buying for the holiday shopping season.
Read: 4 Great Xbox One & PS4 Games & Updates for July 2015
Luckily, Microsoft's online store has some pretty cheap Xbox One games that you can buy and make the most of your summer gaming lull. Here are 5 cheap Xbox One games to fill your summer.
Tomb Raider Definitive Edition
Though not necessarily the commercial success Square Enix would have liked, Tomb Raider was a critical hit. Portraying Lara Croft is a more vulnerable, less self-assured explorer was a stroke of genius. Building out a mystery and adventures world around here wasn't a bad idea either. Tomb Raider Definitive Edition is available on the Xbox One for those who want the same experience from the Xbox 360 game, but better graphics.
Microsoft's Xbox Live Games With Gold program is sometimes relentless in its price cutting. This week the company is setting users up for the launch of Rise of the Tomb Raider this fall with ridiculously cheap digital versions of Tomb Raider Definitive Edition. With an Xbox Live Gold account the game is just $9.90 cents in the United States. Without an Xbox Live Gold account the game costs just $29.99.
Buy Now from the Xbox Store for as little as $9.90
Neverwinter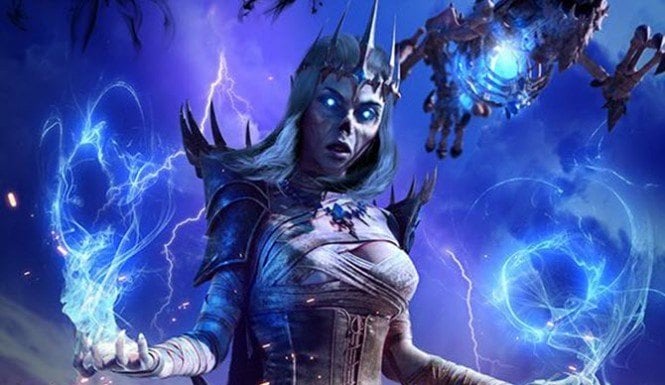 The idea that a game can be completely free is certainly foreign to most console gamers. On PCs and Macs, the practice is more common. Video game developers give you the base title for free, then build in ways for you to pick up upgrades with real world cash. If anything, it's identical to what happens with most popular iPhone & iPad games.
Set in the world of Dungeons & Dragons, Neverwinter is one of the few Xbox One games to use this model. It's a dungeon crawler; you earn loot and other extras by taking on different dangerous rivals and creatures.
Download Now from the Xbox Store for Free
Killer Instinct
Killer Instinct is another one of the few Xbox One games that use the free-to-play business model to reel users in. Killer Instinct is a fighting game in the same vein as Street Fighter and Mortal Kombat. Versions of those titles cost big money on the Xbox One. Killer Instinct is free to play, but you can slowly add more characters to your stable through DLC purchases.
Download Now from the Xbox Store for Free
Fruit Ninja Kinect 2
Microsoft's Kinect 2 sensor for the Xbox One isn't exactly an afterthought at this point. The company is always adding new voice commands and new features that take advantage of the sensor. That being said, new video games based on the technology are few and far between.
Right now the market for Kinect Xbox One games is dominated by a single game from developer Half Brick. It's Fruit Ninja Kinect 2. The game works exactly like you'd assume it would. First you choose a specific mode and then you jump in, unlocking different blades by slashing as much fruit as you can in each mode. Fruit Ninja Kinect players don't even need an Xbox One controller in their hands to play.
Buy Now from the Xbox Store for $14.99
Watch Dogs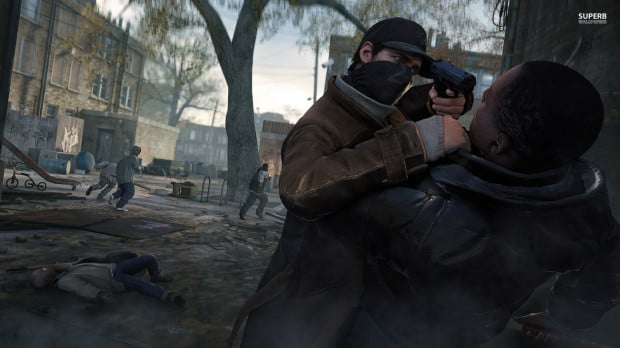 Watch Dogs was last year's biggest release from French developer Ubisoft, depending on who you ask. It wasn't a rethinking of a franchise the company already had. Instead, it was completely new. That's something we don't see often enough these days.
In Watch Dogs you play as Aiden Pearce. By day Pearce is a mostly depressed hacker just trying to keep himself alive and not destroy the lives of the people around him. When someone threatens his family Pearce becomes The Vigilante, roaming the streets of Chicago with a gun and a cellphone using everything he can possibly hack to bring his enemies to their knees. Some have described it as GTA with hacking.
Buy Watch Dogs for $29.99 from the Xbox Store
We hope one of these games, or some other cheap Xbox One games in the Xbox Store help you last the summer drought. The Xbox One is on store shelves now beginning at $349.99.