5% Discount Available on Raon Everun From UMPC Portal
If you've got your eyes on the Raon Everun, you might want to head over to UMPCPortal. They've got coupons entitling you to a 5% discount, through Dynamism. There are only 25 available according to this post, and follow the instructions so you better hurry. Don't forget to check out Hugo's InkShow of the Raon Everun.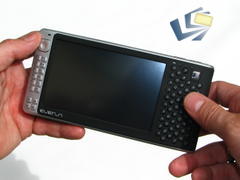 As an Amazon Associate I earn from qualifying purchases.