5 Exciting Galaxy S7 Wallet Cases
When it comes to choosing a case for the new Galaxy S7 or Galaxy S7 Edge, buyers have a lot of different options. Almost every major manufacturer is making Galaxy S7 cases, but we wanted to share a few with additional features. Below are five exciting Galaxy S7 and S7 Edge wallet cases worth considering.
Picking a case for your new $700 smartphone isn't easy. Buyers will want something sleek yet durable, that will protect those curved edges of the glass and back. There are tons of different options available. Cases with kickstands, flip covers, and even wallet cases are a few that come to mind.
Read: 5 Great Galaxy S7 Edge Screen Protectors
The new Samsung Galaxy S7 and Galaxy S7 Edge went on sale on March 11th, and looks to be the best Galaxy ever. Long battery life, a great design, water resistant and even a micro-SD slot for extra storage. We've already rundown some exciting cases linked to below, but below we have a few more awesome wallet cases you may want to consider.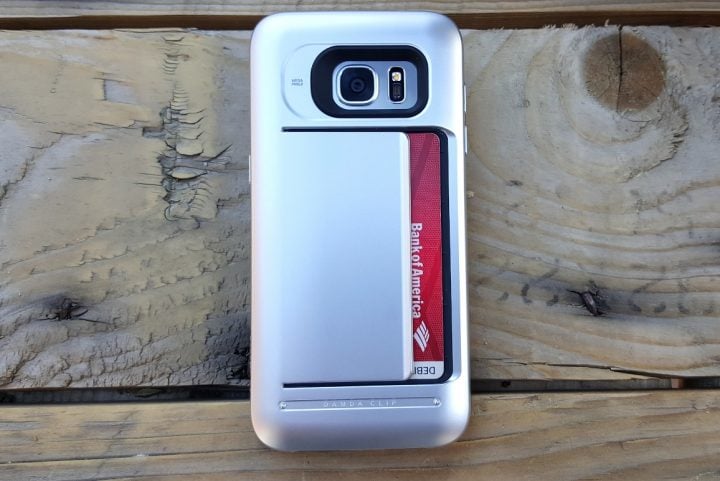 Like usual, Samsung partnered with multiple different brands to build excellent cases. Speck, Spigen, OtterBox and others have plenty of great options we've detailed already. However, some users want additional features on top of just a regular old case. That's where wallet and kickstand cases come in.
The Galaxy S7 has a beautiful 5.1-inch Quad-HD display, or even bigger coming in at 5.5-inches on the Galaxy S7 Edge. It's made out of all glass and aluminum, so a case is probably a good idea. Mainly because the phone is slippery, and a fingerprint magnet.
Read: 13 Exciting Galaxy S7 Edge Cases
Protect your smartphone with these Galaxy S7 wallet cases, and get extra features at the same time. Some are typical flip cases that many love, but we also have a few unique Galaxy S7 Edge wallet cases that have kickstands, are wallets on back without covering the rest of the device and more. There's a little something for everyone here. These are some great Galaxy S7 wallet cases available right now.
VRS Design "Damda Clip" Galaxy S7 Edge Wallet Case
VRS Design makes some of the better well-rounded cases for the Galaxy S7 and Galaxy S7 Edge. Previously known as Verus, VRS Design has much improved options available in 2016. One being the Damda Clip wallet case for the Galaxy S7 and Galaxy S7 Edge.
It has a durable and soft TPU inner frame, a rugged outer shell made of polycarbonate plastic, and a convenient and easy to access wallet area on back. This isn't your typical flip wallet case, which is why we recommend it. Not everyone wants to fold open their phone, but still want a wallet. This is the best of both worlds. CM4 made the best wallet cases, but they've stopped making cases for anything that isn't an iPhone, sadly.
The VRS Design Galaxy S7 and Galaxy S7 Edge wallet case is a great alternative, and comes in five great colors for a low price.
Buy it Now for $18.99 on Amazon

This article may contain affiliate links. Click here for more details.