5 Exciting Xbox One Games Still Coming 2015
2015 has brought with it a pretty steady stream of Xbox One games from all kinds of game makers. Massive Chalice and State of Decay arrived for players who need something less than the average spring blockbuster game through Microsoft's [email protected] program. Ori and The Blind Forrest captured imaginations with great story telling and stunning visuals, despite being another platformer like dozens of small games before it. Big studios delivered Evolve, Battlefield Hardline and Batman: Arkham Knight.
With the amount of releases we've already seen this year, you'd think that new Xbox One games would be slim for the rest of the year. Fortunately, there isn't some huge shortage of Xbox One games coming in 2015. Microsoft has a huge slate of titles of it's own debuting exclusively for the Xbox One. Those titles will act as a hook, a convincer being released so that users chose an Xbox One console instead of a PS4 to put in their living room. Then there are the Xbox One games coming from third-party developers with huge budgets. Strictly speaking, these titles are meant to sell well on their own and don't have to prop-up a video game console release. That being said, Microsoft hasn't been shy about patterning with third-party developers to bundle these games with Xbox One consoles too.
5 Exciting Xbox One Games Still Coming 2015 – Star Wars Battlefront
Star Wars Battlefront came out of nowhere to become of this fall's most anticipated release. In fact, it's safe to say that it may be just as important to the fall gaming season as Call of Duty: Black Ops 3. You see, Star Wars Battlefront is a sandbox war game. What's more the game is set in the massively popular Star Wars universe. In videos we've seen so far, players start out as simple warriors fighting on the side of the Galactic Empire or The Rebel Alliance. Players will get 12 different environments to battle in and up to 40 different people can compete in a single match.
The AT-AT walker, X-Wings, Y-Wings and pretty much any other machine that you may have seen in the Star Wars movie series are featured in Star Wars Battlefront. So are all important characters like Fett bounty hunter and Darth Vader.
Read: Sneaky New Star Wars Battlefront Leaks Tell All
Star Wars Battlefront arrives on store shelves on November 17th.
5 Exciting Xbox One Games Still Coming 2015- Gears of War Ultimate Edition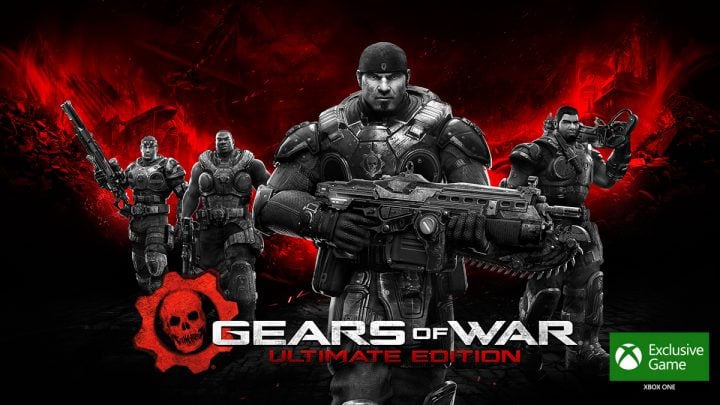 Gears of War Ultimate Edition isn't a sprawling new entry in the long-running Gears of War franchise. That'll have to wait until next year when Microsoft's The Coalition releases the recently announced Gears of War 4. Instead, Gears of War Ultimate Edition is a complete remake of the first game in the series, complete with better graphics.
Read: Gears of War Ultimate Edition Impressions & More
Gears of War Ultimate Edition launches on August 25th on the Xbox One and PCs running Microsoft's new Windows 10 operating system.
5 Exciting Xbox One Games Still Coming 2015 – Halo 5: Guardians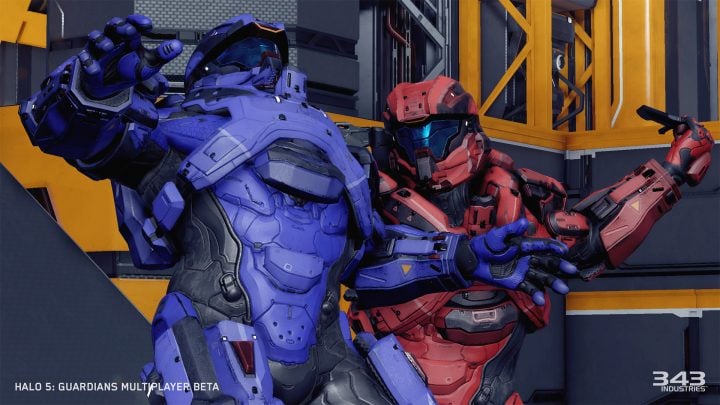 Halo 5: Guardians is this year's high-profile Xbox One exclusive. Microsoft's 343 Industries has toiled for years, tweaking the classic Halo formula and adding new things that best take advantage of Xbox One and the new Xbox Live.
The story portion of Halo 5: Guardians will focus jointly on Master Chief John 117 and Spartan Jameson Locke. Each will have his own team for players to command as they hunt down the other. Seamless co-op allows friends to take control of members of each team without forcing the user back to the loading screen. Player movements are more fluid and additions like clamber and endless running means that multiplayer matches have more punch to them.
At E3 2015 343 Industries unveiled its most impressive feat yet. Called Wargames, Halo 5: Guardians will have massive battles with both Covenant forces and other players to contend with.
Read: Halo 5 Guardians Warzone Mode Revealed at E3 2015
Halo 5: Guardians launches on October 27th, exclusively on Xbox One.
5 Exciting Xbox One Games Still Coming 2015 – Rise of the Tomb Raider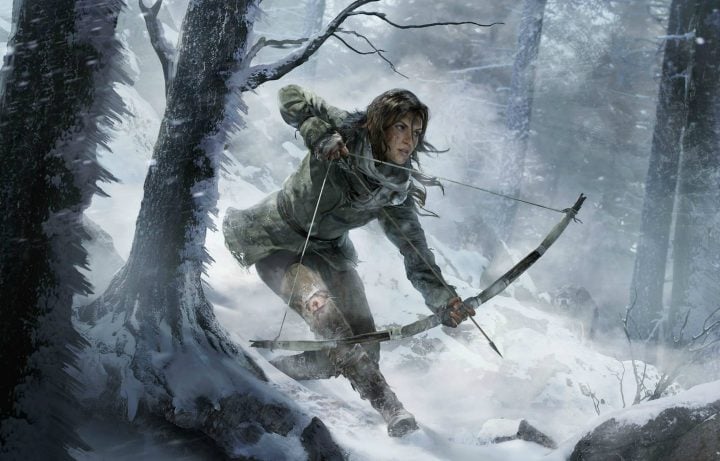 Rise of the Tomb Raider is another exclusive Xbox One game coming to store shelves his year. Launching in November, it'll be this game that Microsoft hopes set its ecosystem apart as people are making their holiday shopping decisions.
Now venturing through Sibera, a slightly older, more seasoned Lara Croft has found a passion for seeking out ancient artifacts and magic. While looking for such an artifact Lara and a partner become stranded in the Russian tundra. Rise of The Tomb Raider is a huge open-world, with a dynamic weather system, day cycles, crafting and wildlife. Like with other adventure games, players will get to choose how they approach different situations.
Read: Rise of the Tomb Raider Impressions
Rise of the Tomb Raider launches for the Xbox One and Xbox 360 on November 10th
5 Exciting Xbox One Games Still Coming 2015 – Forza 6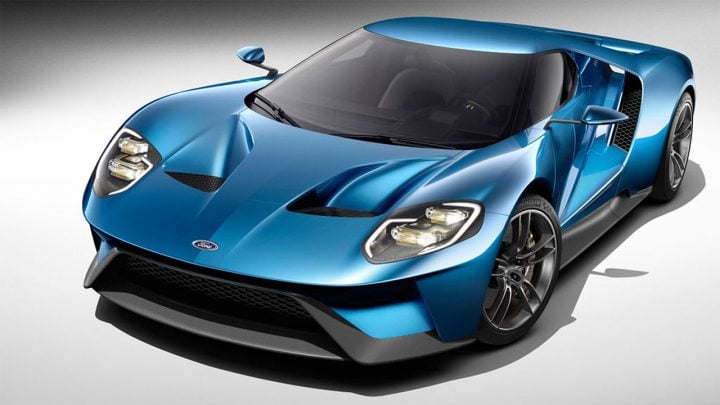 Forza Motorpsort 6 isn't too different from Forza 5 in some ways. Drivatars are back, letting you measure your time and driving skills against other Xbox Live members instead of just a computerized enemy. Layered on top of that is a new line-up of Formula E series race cars, a rain driving system and options for driving around the game's tracks at night.
Read: Forza 6 Impressions
Forza 6 launches on the Xbox One on September 15th in the United States.
There'll be plenty of Xbox One games to try during the rest of 2015. The only thing you'll need to do on your part is find a way to pay for them all.

This article may contain affiliate links. Click here for more details.