5 Exciting Xbox One & PS4 Games Coming in November
Gamers spend all year waiting for it. When it arrives, most of them just aren't sure how they'll fit them into the free time they have. I'm talking about fall and winter Xbox One and PS4 games, of course. This year the Xbox One and PS4 have a very robust line-up of titles coming.
November's mix of must-have games is a grab bag of different genres. At least one of the Xbox One & PS4 games coming is only coming to Microsoft's Xbox One and the Xbox 360. Not to be outdone, Sony is working in close partnership with publishers Electronic Arts & Activision on games that'll be highlighted on the PS4. Both Microsoft and Sony are hoping to lure users into purchasing their consoles with sweet deals. Microsoft already had the Xbox One priced at $349. The PS4 has joined it.
Here are 5 exciting Xbox One and PS4 games coming to store shelves this November, whether you own a PS4 or Xbox One now, or if you plan on buying one this holiday. Each title represents the best that gaming has to offer this holiday in their respective genres. Also, each won't be as good if played on a last generation console instead of the Xbox One.
Need For Speed – November 3rd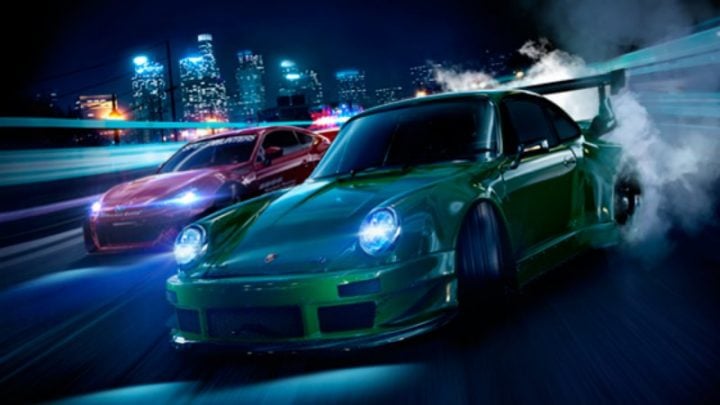 Kicking off the busy winter gaming season this November isn't a new franchise, but a remake of one of the most popular franchises in gaming history, Need for Speed. Unveiled earlier this year, Need For Speed is really a role-playing game. Players build and customize cars to complete races against each other and show them off to members of their online Crew.
In fact, car culture permeates the entire Need for Speed experience. Players progress through the game as they earn currency and put that currency back into their vehicles. Because community is a big part of the experience, Need for Speed encourages users to show off their cars and skills in the game's online multiplayer open world. Since Need for Speed is more like an online-role playing game than past entries in the series, an internet connection will be required to play both the single player and multiplayer elements.
Read: Need for Speed 2015 Release Ignites Controversy
Need for Speed launches on November 3rd on Xbox One and PS4. A PC version of the game won't come until next year.
Call of Duty Black Ops 3 – November 6th
Call of Duty: Black Oops 3 isn't the same old first-person shooting mechanic with some minor upgrades. Don't misunderstand, it's still a first person shooter, but there are new mechanics that longtime fans of the series might appreciate.
The game takes place in a very distant future. In this future, soldiers with cybernetic implants are common place. The main characters in the story all have these implants, but each has a different ability.  The player itself becomes another enhanced solider, just as humans start to get nervous about how integrated technology is to their way of life. The game's multiplayer experience drops muted multiplayer characters in exchange for a unique team of soldiers, each with their own ability made possible by the technology embedded with them. Developer Treyarch calls these characters Specialists; players will be able to pick from anyone of nine of different Specialists. Though each has their own ability, gamers can customize them. Treyarch is also promising realistic movement and a weapons shop where players can add a little flair to their multiplayer weapons.
Call of Duty Black Ops 3's entire campaign has four player co-op. Unfortunately, that forced Treyarch to abandon plans to bring the campaign to Xbox 360 and PS3. Xbox One, PC and PS4 users will get everything the game has to offer. Xbox 360 and PS3 users will have to make do with just the game's multiplayer experience without the weapons paint shop and some options meant for Major League Gaming pros. Also, the game's entire story is missing.
Read: Black Ops 3 Release Date: 7 Things to Know with 7 Days to Go
Call of Duty Black Ops 3 is available on both Microsoft and Sony's platforms, but Sony's platforms will get access to purchase new add-on content a month before Xbox players. Sony also has a special edition Call of Duty Black Ops 3 PS4 coming with a copy of the game and a 1TB internal hard drive.
Rise of the Tomb Raider – November 10th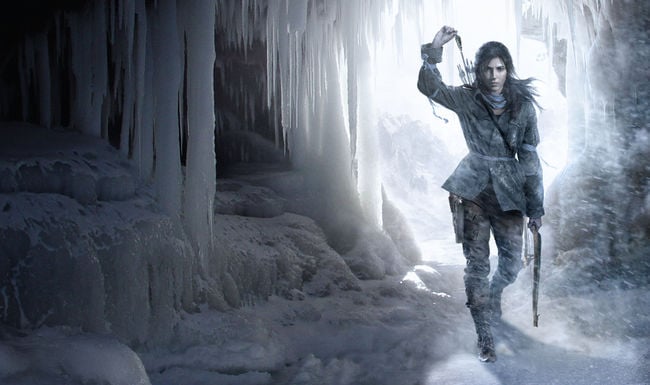 Rise of the Tomb Raider is Microsoft's only exclusive game this November. This game takes players to Siberia in search of new artifacts. As Lara Croft, players will uncover a new mystery while fighting for their life. This time Lara is looking for a lost city that holds an artifact that might just let people live forever.
Read: Fresh Rise of the Tomb Raider Trailer Arrives
Big differences in Rise of the Tomb Raider amount to changes in design and mission structure. The world itself has an ever evolving ecosystem. Weather changes without warning, putting Lara in dangerous situations. The game has day and night cycles too, with some animals needed to craft weapons only making their appearance at a given time of day. The combat sandbox for this game is different from Tomb Raider. The earlier game often forced players to go in and directly attack opponents. Crystal Dynamics, the game's developer, says that enemy encounters in Rise of The Tomb Raider offer more options for stealth game play.
Rise of the Tomb Raider launches on November 10th in the United States on Xbox One and Xbox 360.
Fallout 4 – November 10th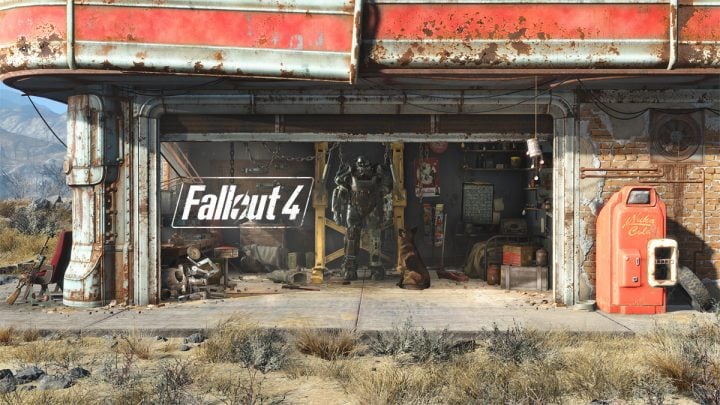 Coming November 10th is the Fallout 4. Set in Boston, Fallout 4 takes players to yet another vault after a unclear attack has destroyed America and mutated everything not safely cover. Trouble is, the player actually went into their Vault 200 years before the game starts.
Read: Fallout 4 Release Date: 5 Things You Need to Know
Players build their own town in habited by other people and create their own bases. The armor that they wear can be completely upgraded through power-ups that are earnable in the game. When in combat with any of the game's foes, players can switch between a third-person camera angle and a single-person camera angle, letting them feel like they are their character.
Fallout 4 arrives on the PC, Xbox One and PS4 on November 4th. Microsoft has an Xbox One bundle coming with the game and a digital download of Fallout 3.
Star Wars Battlefront – November 17th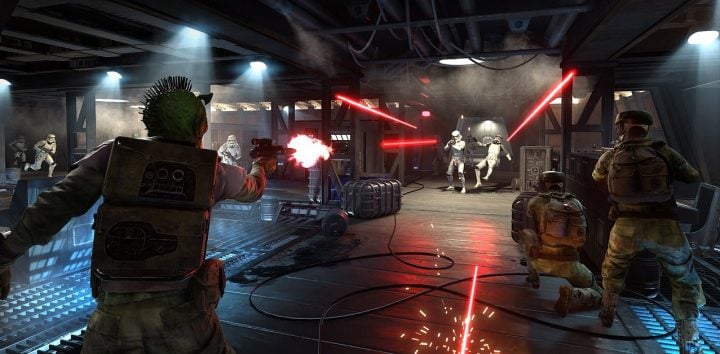 Star Wars Battlefront is the rebirth of one of gaming's biggest titles. Long before there was a PS4 or Xbox One, players were choosing sides in the battle between the Galactic Empire and The Rebel Alliance. Star Wars Battlefront, which is coming to Xbox One, Windows and PS4, brings the same sandbox gameplay from previous games.
Read: 10 Exciting Star Wars: Battlefront Details
What uses also get is a thick layer of polish. The game looks stunning. Power-ups scattered through the game world let players become a Hero or Villain for a short time. Even when they're just a solider there is some fun to have, weapons and extras can be customized. The franchise's classic ships are available too, albeit only in the atmosphere of different planets.
Have fun playing these Xbox One and PS4 games in November. Microsoft, Sony and their hardware partners will finish out the year, with some big name games too.

This article may contain affiliate links. Click here for more details.