5 Exciting Xbox One, Wii U and PS4 Games for May 2015
The weather is getting warmer and last fall's best games are finally starting to show some age. Summer video game season is quickly approaching, and with it comes an avalanche of new releases and exciting announcements. The month of May can't compare to what we'll see over the next few months for the Xbox One and PS4, but that doesn't meant there aren't plenty of Xbox One, Wii U and PS4 games to play this month.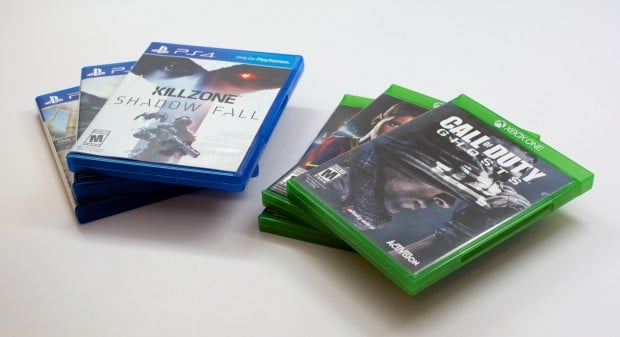 Here are 5 exciting Xbox One, Wii U and PS4 games to experience this May as you prepare for the big announcements coming at this year's Electronics Entertainment Expo and releases shortly after.
Wolfenstein: The Old Blood
Critics inside the video game industry say that large franchises become way too repetitive as they age. Whether that argument has any merit is up for debate; you purchase a first-person shooter because you like first-person shooters. Making ancillary changes to the experience is cool, but it still needs to feel like a shooter.
Launching on May 5th is first-person shooter Wolfenstein: The Old Blood. That often repeated call for new play experiences is directly related to Wolfenstein. If you're looking for a game with all-new mechanics, Wolfenstein: The Old Blood isn't necessarily it. You're still playing in the first-person, meaning you can't see yourself, but can see everyone else as you explore the game's campaign. You are still shooting things.
There are some modern mechanics thrown in though. There's a cover system for taking down enemies without getting mobbed by bullets the moment you enter a room. Character health does regenerate, but only if you still have a bit left to begin with. For anything else, picking up a health kit is necessary.
In the United States Wolfentein: The Old Blood is a completely digital game, meaning it needs to be downloaded from the Xbox Store or PlayStation Network. Disc copies for other countries arrive on May 14 and May 15th.
Middle-Earth Shadow of Mordor Game of the Year Edition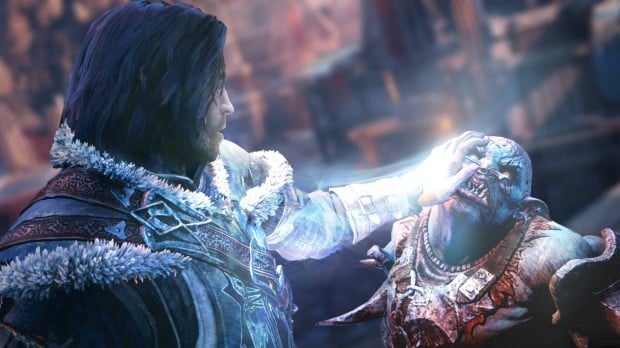 Middle-Earth: Shadow of Mordor was the role-playing game that could do no wrong last year. Gamers loved the title, mostly because it had a compelling story and mechanics that were detailed enough to keep them seriously interested.
High-definition remakes are a relatively new phenomenon but Game of the Year Editions have been with us for a while. Essentially, game developers repackage the same game they delivered before, but this time they include all of the extra content they forced users to purchase separately when the game was announced. Middle-Earth Shadow of Mordor Game of the Year Edition includes Challenge modes, story missions, character skins and the two major expansion packs that arrived for the game last year, all for $50 from GameStop.
Project CARS – May 12th
Project CARS is all at once a different kind of racing game and a racing game you've probably already experienced before. It's physics and race tracks give it the look and feel of classic staples in the racing genre, like Gran Turismo.
Gran Turismo forces users to evolve their cars and play style as they try to unlock new tracks and the latest options. Project CARS doesn't do that, opting to make it's entire 60+ car lineup and tracks available all at one time for a sandbox-like feel. Players can purchase special tool packs that give them some extras.
Project Cars launches on May 12 in the United States, a bit after it's available everywhere else. Xbox 360 and PS3 versions of the game were canceled. GameStop is taking pre-orders for $60.
The Witcher 3: Wild Hunt – May 19th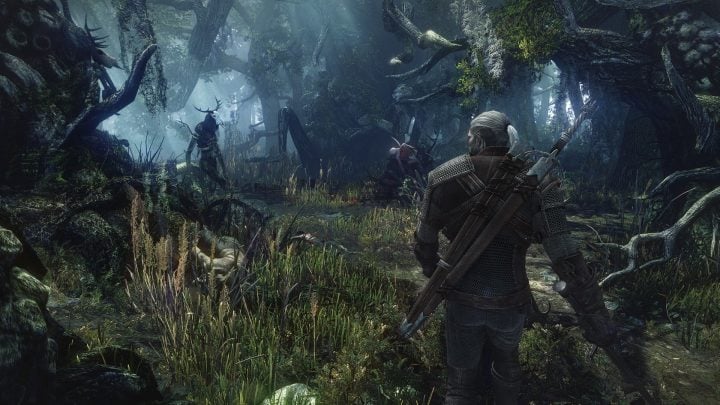 Video game developer CD Projekt Red has teased role-playing game fans with The Witcher 3: Wild Hunt for years now.
The Witcher 3: Wild Hunt has a lot to like. A ridiculously huge and detailed in-game world gives players plenty of areas to explore and people to meet. Cave systems are scattered thought the game world too.Humans and monsters act as both adversary and companion. There are weapons to craft, activities to complete and hours of amazing look fun to be had. Every decision you make has repercussions in the story.
The Witcher 3: Wild Hunt launches May 19th digitally and disc. GameStop is already taking pre-orders for $60.
Splatoon – May 29th
There's something that feels weird about calling any game coming exclusively to Nintendo's Wii U gaming console exciting. The Wii U has tons of great games, but they never seem to excite. They usually don't feed the needs of online shooter lovers.
Splatoon is a game that only Nintendo could have thought of. It's an arena shooter, but it's much more kid-friendly and happy than what we're used to on other consoles. You're a squid with the ability to transformer and quickly move around the game world. You're spraying anything and everything around you with the colored ink for your team. The more ink on the level, the closer your team comes to dominate. That ink also acts as a quick method of movement, allowing you to duck in and out of tight situations.
Read: Splatoon Wii U Bundle Details Arrive 
Splatoon launches on May 29th and it appears as if it will be one of the last major releases before Nintendo starts discussing its next major console in 2016.
Good luck with your game purchases this May.

As an Amazon Associate I earn from qualifying purchases.