5 Features iOS 5 Needs to Make Me Switch from Android [WWDC]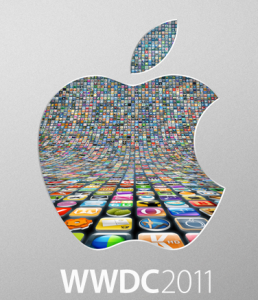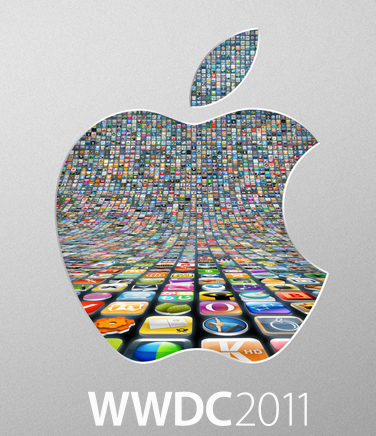 Steve Jobs will take the stage at WWDC 2011 on Monday to announce a collection of new software updates and features. While OS X Lion is expected to be a big part of this announcement, we also expect Jobs to talk about the future of the software that powers the iPhone, iPod Touch and iPad — iOS 5.
5 Features iOS Needs To Compete With Android
There has been much speculation about what changes we will see on Monday, including a few of the features mentioned below. These features are iOS 5 additions that I want to see before I can jump from Android to an iPhone. Having used an iPad since shortly after it launched I have been a firm believer that Android is for my phone and iOS is for my Tablet, but if Apple can address these issues with iOS 5 I might be able to make the switch.
Notifications
Notifications in iOS are downright awful compared to Android and one fo the biggest reasons I can't make the jump to iPhone. Whenever I use my iPad I feel disconnected from email and communication tools because I have turned off all the notifications I could. I would rather miss out on a notification than get a popup while I am working, reading or playing. This works fine on the iPad, but on an iPhone this solution to horrible notifications won't work.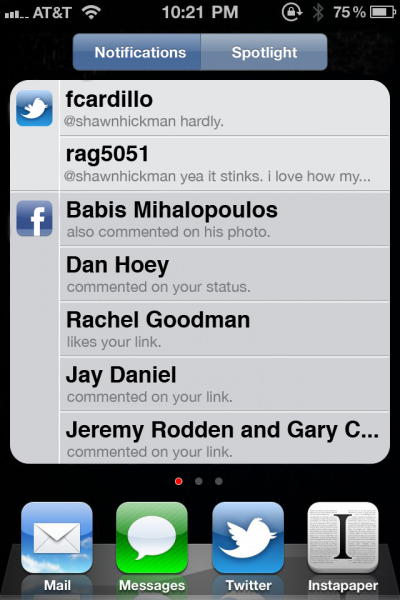 There have been numerous examples of how Apple can do iOS notifications better, but really, at this point, anything would be an improvement.
Widgets
If you haven't been able to use widgets on your smartphone you don't know what you are missing. It's downright absurd that Apple hasn't given users the ability to see their weather, inboxes, appointments and a thousand other things on the home screen. If you look at my Top 50 Android Apps, Widgets and Shortcuts, you'll see that there are an amazing number of widgets to customize and extend the user experience.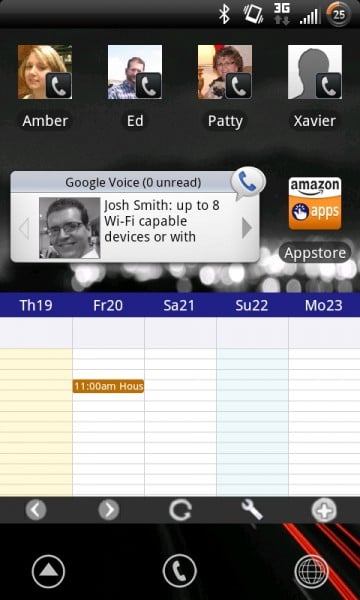 Apple may be concerned about the impact of battery life of constantly updating widgets, but with numerous Android devices using widgets and lasting all day we expect Apple to come up with a solution.
Non App Store Installation
I don't expect apple to deliver this feature in iOS 5, or ever, but in order to switch to the iPhone I would need the ability to install off market apps without jailbreaking the iPhone. Apple's past stance doesn't give me any hope that they will deliver on this, but I can always hold out the hope.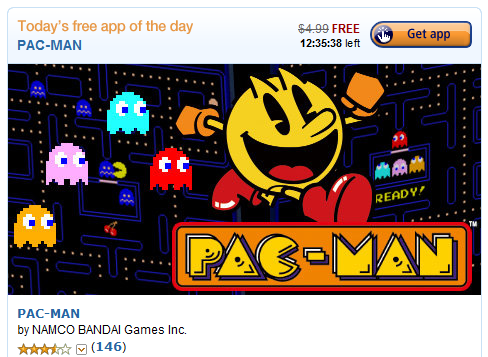 Why is this so important? Three reasons. Selection, Deals and Access to beta and community apps. Currently iTunes is the only show in town for apps without jailbreaking which limits selection, deals and early access to community apps that will eventually make it into the app store.
Turn by Turn Directions Baked In
Right now if you have an iPhone and want turn by turn directions, you need to shell out for an app that could cost $30 to $50. On Android, Google Maps has built in turn by turn directions that are downright amazing. Even jumping to an old $49 iPhone 3GS is expensive if you want any type of turn by turn navigation.
Of all the features we want to see, a better navigation and maps app on the iPhone and iOS 5 is one of the most likely announcements to come at WWDC.
The Ability to Install Alternate Keyboards
How would you feel if your new computer came with the same keyboard as every other computer and you couldn't change it to fit your typing style or needs? You wouldn't hesitate to look at a more open manufacturer. When the iPhone arrived the keyboard was adequate, but being able to switch between numerous keyboards on Android has shown the huge benefit to installing new keyboards.
Personally I prefer the SwiftKey keyboard because it can learn from my Gmail account, Facebook and Twitter messages, but other users like the Swype keyboard that lets you glide across the screen to type. Others may like the Nuance FlexT9 keyboard. The point is, we all type differently, so why not allow us to "think different" when it comes to keyboards.
How Likely Are These Changes in iOS 5?
Apple isn't likely to make me feel like Christmas and deliver all of these features in iOS 5, so I've weighted the likelihood based on my opinion and news chatter regarding the features.
Better Notifications – 90%
Widgets – 60%
Non App Store Installation – 0% (but I can wish)
Turn by Turn Directions – 99%
Alternate Keyboards – 30%
What features must you have to switch from Android to iPhone?

As an Amazon Associate I earn from qualifying purchases.