Forza Horizon 3 Problems and Details You Should Know About
For the third time since its inception, the Forza Motorsport franchise is taking a back seat to an arcade racer with a style of its own.  Microsoft's streak of yearly racing game releases continues this year with the release of Forza Horizon 3, a less serious, open-world racing game that borrows some of the same cars and mechanics as Motorsport, but adds some new ideas and a focus on car culture.
Forza Horizon 3 takes players to the beautiful landscapes of Australia. They're there for another Horizon racing festival. Instead of just racing in it, they're in charge. Players are free to hire the Drivatars of their friends to build excitement for the festival's events. They're also to free-roam the game's world with other players and experience the entire campaign in co-operative play mode.
There are hundreds of new cars for the game, plus Blueprints that allow players can challenge their friends to events that they've created. The entire game world has activities and missions for players to complete.
Read: Forza Horizon 3 Demon, Editions & More
Forza Horizon 3 launched on Microsoft's Xbox One consoles this morning. It's also available on PCs, through the Windows Store. Early signs point to a bug and frustration-free experience for most gamers. Still there are some Forza Horizon 3 problems users are encountering. We've collected those Forza Horizon 3 problems here, along with any fixes that are currently available.
Forza Horizon 3 Problems: Where's the Windows Version?
A small minority of users probably spent this morning scouring Valve's Steam Store or GameStop's website for a copy of Forza Horizon 3. Unfortunately, that's not how Microsoft's Xbox on Windows games work.
They're released through the dedicated Windows Store. Meaning, you'll need to have the operating system on your Windows 10 PC before you can purchase the game and play it.
Forza Horizon 3 Problems: Game Crashes
One very serious bug being reported by players is crashing. Specifically, Forza Horizon 3 will actually crash when a limited number of people pause the game. Despite reports of the issue surfacing online, Playground games, the title's developer, hasn't said if there's a fix for this issue in the immediate future. If you're experiencing game crashes, report them here.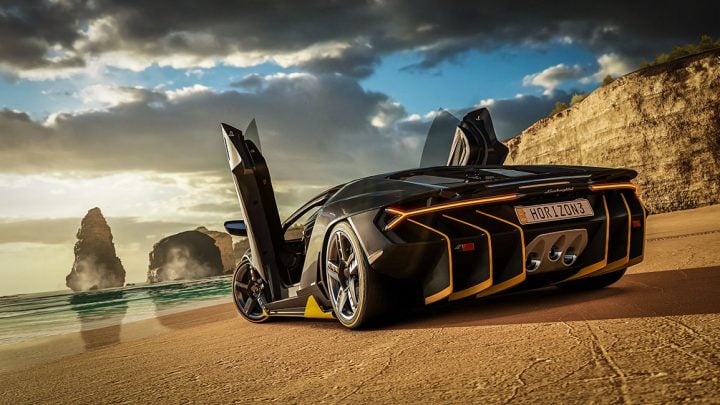 Forza Horizon 3 Problems: HDR Failure
Those that own an Xbox One S console can expect HDR support with Horizon 3. Short for high-dynamic range, the feature gets you a wider range of colors.
Owners of Vizio smart televisions report that their televisions, which were updated to support HDR 10, aren't rendering the game correctly. More specifically, the game looks darker than it should after its been properly configured.
This isn't a problem with the Xbox One, but the Vizio televisions in question, it seems. Vizio hasn't said when it plans to have a fix for the issue though. There's a post tracking Forza Horizon 3 problem in the Forza forums here. For now, the only solution is to disable HDR entirely on effected TVs.
Forza Horizon 3 Problems: Where to Get Play Anywhere? (Updated)
Because Forza Horizon 3 is an Xbox Play Anywhere title, you get a copy for Windows when you buy the Xbox version. The program works the other way around too, but only if you've invested in a digital copy of the game.
If you purchased a disc copy of Forza Horizon 3 for Xbox One, you won't get a PC version of the game.
Look for your digital download of Forza Horizon 3 in the Windows Store if you purchased the right version. Simply search, Forza Horizon 3. 
Some users do report that the Windows Store fails to completely download the game. We've seen this with other large titles, but didn't experience this with Forza Horizon 3 ourselves.
Forza Horizon 3 Problems: Groove Music Radio Playlists Won't Work
You spend a lot of time in your car driving with Forza Horizon 3. It only makes sense that Playground would do something interesting with the game's music. Horizon 3 connects directly to Microsoft's Groove Music service so that users can stream music that they like and not get stuck with music they don't.
Read: 12 Microsoft Groove Music Tips & Tricks
To get started with this feature, you need to have a Groove Music Pass, Microsoft recently confirmed. Second, you'll need to add MP3s to your OneDrive music folder. OneDrive is the cloud storage utility that works in conjunction with Groove. 5GB of storage there is absolutely free.
Users that have gotten the feature up and running report skips and general playlist issues. At this time, there's no fix in site. Once subscribed to Groove Music, you can simply play music in the background on your console with the dedicated Groove Music app. You'll have to change songs from the Xbox Guide by tapping on your controller's Xbox logo twice.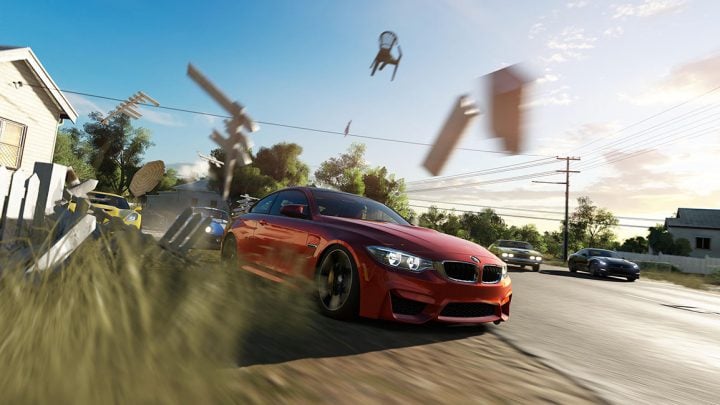 Read: Forza Horizon 3 Release: All the Things That Make It Worth Buying
Forza Horizon 3 October 4th Update (New)
Earlier this week Playground Games and Turn 10 let less a massive update for Forza Horizon 3 on Xbox One and Windows 10. It's calling that update, the October 4th update in the Forza forums.
On Windows 10, the developers have disabled the mouse detection option and claim to have addressed overall stability. Users shouldn't notice their game crashing or stuttering when they have hardware good enough to keep the game's framerate high. The update address some of the huge issues users have reported with their racing wheels not working correctly too.
As for general improvements to both versions of the game, the Social and Rivals areas in the game's menus are now open to everyone. Previously, they were only unlocked to those with an Xbox Live Gold subscription. Players can switch controllers now too.
If on a PC, this update will download automatically through the Windows Store, unless you have automatic updates turned off. On Xbox One, you'll be prompted to download this update the next time you enter the game.
Gotta Be Mobile will keep this list of Forza Horizon 3 problems updated as we learn more about what's not working in the game and how Playground Games plans to address any issues. A standard copy of Forza Horizon 3 sells for $59.99.

As an Amazon Associate I earn from qualifying purchases.