5 Funny iPhone Pranks to Liven Up Thanksgiving
As you head over to Thanksgiving gatherings today, you'll certainly need to have something to pass the time in between turkey and pie.
As more of our friends and family members get smartphones, like the iPhone, it's easier than ever to pull off some funny pranks by borrowing your cousin's phone.
While some of these pranks can be transferred to Android, we're focusing on the iPhone for this prank roundup.
Some of these iPhone pranks will be known in minutes, but others may not be discovered until Christmas or New Year's, when your sister wants to know why she can't text any words correctly.
Screenshot Surprise
The easiest prank is to take a screenshot of your victim's home screen, move all their icons and make it their background.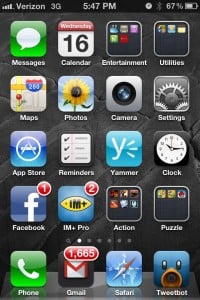 To do this.
Press Home and Power at the same time to take a screenshot.
Press and hold on the icons on the home screen. When they jiggle, move them to a screen to the right.
Open up the Photo app, tap on the screenshot you took and tap the send to icon in the lower left.
Choose Use as Wallpaper.
Sit back and wait for the fun to begin.
Misspelling Mayhem
This prank is perfect for the family member with a touch of OCD or a penchant for correcting the grammar and word choices in your Facebook status updates. Coming by way of the Daily What, this is an especially funny iPhone prank.
Go to Settings -> General -> Keyboard -> add new shortcut.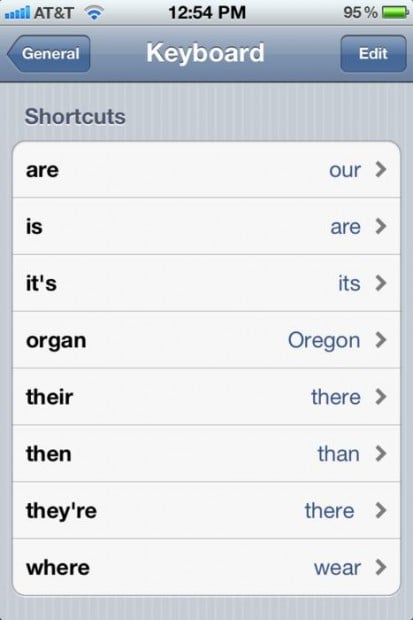 Set up the shortcuts to "correct" words to the wrong meaning. Some of these will be noticed immediately, but others could last months. Check out the image above for some starter ideas.
Thanksgiving Scare Surprise
Otherwise known as the Halloween leftover, this trick is sure to scare your aunts and uncles.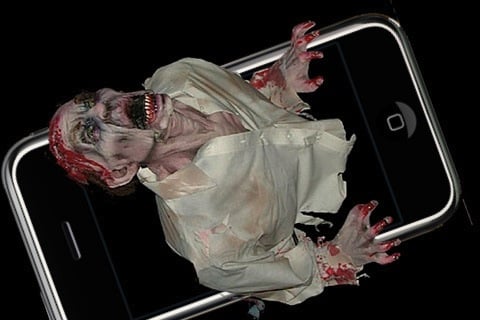 Download the Scary Prank app for your iPhone from the App Store. It is a free app.
Open it up and present the memory challenge to your mark.
After a minute or so of trying to remember the answers, a scary figure will pop out accompanied by a large noise. This is good for one prank per gathering, so pick your target wisely.
Turkey's Revenge
If there's anything the app store has a plethora of it is fart apps. Go pick out a fart app and install it on your phone or on your victim's phone.
Pick an appropriate time interval and hand it back. if all goes well, your victim will start making horribly wet fart noises in the middle of grace. You can thank me when you stop crying.
Early Sibling Sunrise
This is a prank best saved for siblings or for parent's with a good sense of humor. Just remember that payback is possible in just a month.
Grab your sister's phone, and set several random alarms and reminders for the next few weeks.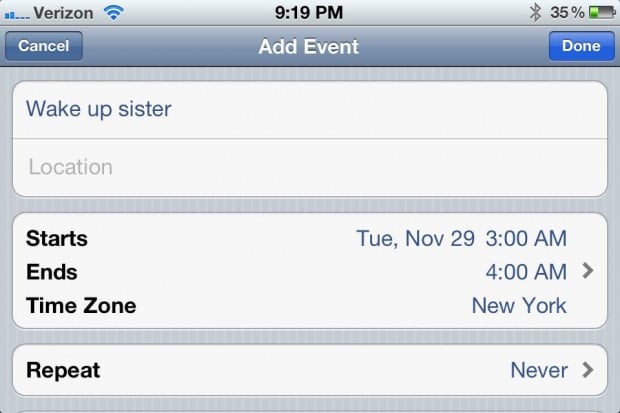 Anyone can set an alarm for 3:30 the next day, but it takes a special sibling to set up staggered early morning meetings for every third Tuesday. Evil? Yes. Funny. YES.
Please prank semi-responsibly. If you want to avoid being a victim, remember to set up a passcode on your iPhone before you head home for Thanksgiving.

As an Amazon Associate I earn from qualifying purchases.