5 Car Gadgets That Could Save Your Life
While winter technically starts in November, January and February are some of the most treacherous months as far as snowfall is concerned. If you're car ever gets stuck, here are five gadgets that you should have on you.
Some things are extremely important to keep in your car, including a set of jumper cables, blankets, a first-aid kit, ice scraper, etc. It even helps to have some sand or kitty litter on hand to help you get your car unstuck from the ice and snow, but even sometimes that doesn't work and you have to just wait for help to arrive.
If you're stuck in the snow and are waiting for help to arrive, here are five gadgets that you should keep in the car to get you through the situation.
Portable Battery Pack
Usually you can charge your phone using the cigarette lighter if you have a USB adapter for it, even when the car is off, but not all cars have this feature. Some older cars cut power to everything when you turn off the engine, so you can't charge your phone. However, this is where a portable battery pack can come in handy.
Portable battery packs come in all different sizes. Small ones obviously cost less and can charge your phone a couple times over, while larger batteries will cost more, but can charge your phone many times over, as well as several tablets.
You can get this lipstick-sized battery pack for around $13, and it'll charge your phone to 100% once or twice. Or you can grab a larger battery pack that will charge multiple devices many times over, like this 20,800mAh Lenmar battery pack.
Hand Warmers
If you want to stay warm in your car while help is on the way, you can easily keep from freezing by turning your car on and letting the heater run for 10 minutes or so every hour. However, if your car won't start, you can get some hand warmers that will at least keep your hands warm, especially when you need them to push the car — you want your hands to freeze.
For this, you can get cheap disposable hand warmers, but for any serious gadget enthusiast, there are battery-powered hand warmers that can provide warmer heat that last longer.
This EnergyFlux 4400mAh rechargeable hand warmer, for instance, is a great option, and they last up to 5 hours on a full charge. Furthermore, you can use the portable battery pack mentioned above to recharge them if need be.
LED Lights
If your car gets stuck on the roadside, lights are extremely important to have, like flashers and flares, as well as flashlights to help you see in the dark.
For a flashlight, this 600 lumens LED model is small enough to fit in a glove box, but is bright enough to provide a lot of light when you need it the most. You can also get these LED roadside flares for cheap, which alert oncoming vehicles to hopefully prevent another accident.
We recommend getting LED lights, since they're more reliable than other types of bulbs and will last longer, especially in the cold winter weather.
Cell Phone
This is a no brainer, but it's always good to have a cell phone on you in the car, just in case your main phone runs out of battery. Having a spare cell phone stored in the car can be a life saver and you can use it to call for help if you ever get stuck in the snow.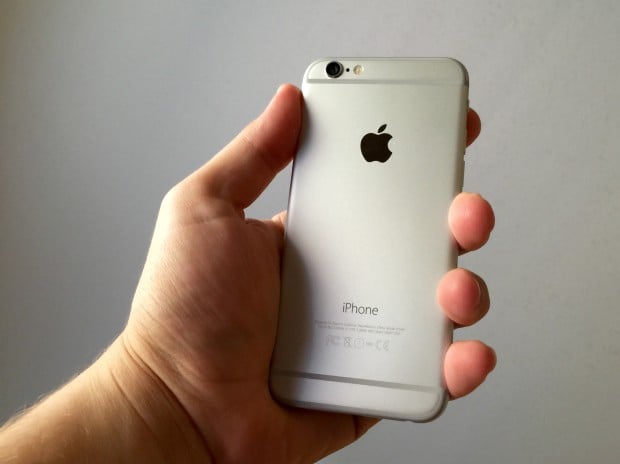 This is a great use for an old smartphone that you might have lying around. Activate the old phone on a pre-paid carrier, load it up with minutes, and store it in your car or other location where you might need it if your main phone dies. Then, whenever you need it, you can use it to call whoever you need to. Just be sure that it has a full charge and that it has all of your contacts inside.
Wind-Up Radio
Having a wind-up radio in the car with you can provide you with weather alerts in the area and other news that might be relevant while you're stuck in the snow. Since keeping your car's radio on all the time could drain the battery, a wind-up radio is a good option.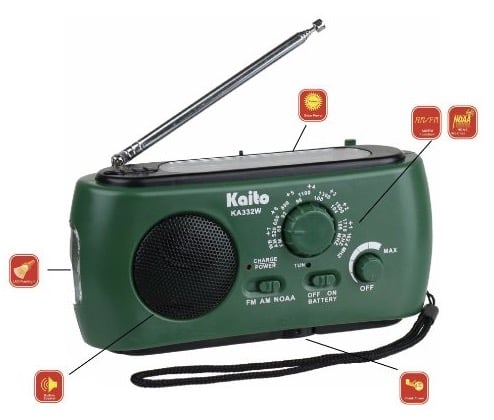 This one is $20 on Amazon and includes a built-in flashlight and USB port for charging your cell phone, allowing you to kill three birds with one stone essentially.

As an Amazon Associate I earn from qualifying purchases.