5 Great Car Chargers Powering Your Mobile Devices
We all use our phones, tablets and other mobile electronic accessories in our cars and need some tools to help make that a better experience. These five great car chargers will fit perfectly into your mobile lifestyle.
We don't condone or recommend using your iPhone 7 or any smartphone or tablet while you're driving. Please be careful and keep yourself and the rest of us safe by focusing on the road.
This roundup of great car chargers for your tech toys will include high-quality chargers, charging mounts and even a charger that also helps you find your car. Check them out.
Zus Car Charger
The Zus Car Charger includes 2 high-speed charging ports that you can use to charge your iPhone 7 or other USB powered devices. However, it also works with your phone's GPS sensor and the Zus app to mark your car on a map when you park it. Then, when it's time to find the car, open the app and it will show you where you were when you got out of the car last.
Some of the other key features in this car charger include:
Reversible USB charging ports so you can plug your USB cable in either way without worrying about getting it plugged in just right.
Car battery monitor will tell you how healthy your car battery is and tell you if the battery starts to drop below a level where it can start your car.
Dual 2.4A USB ports for fast charging two devices at high-speed or fast charing like two iPhones in under 2 hours or an iPhone and an iPad in less than 4 hours.
Parking Meter time alerts so you can set the alert and then the app will remind your that your meter's about to expire.
Buy one Zus car charger for $29.99 on Amazon or get 2 for $54.99 and 3 for $77.99.
CableJive PowerPortz Car Charger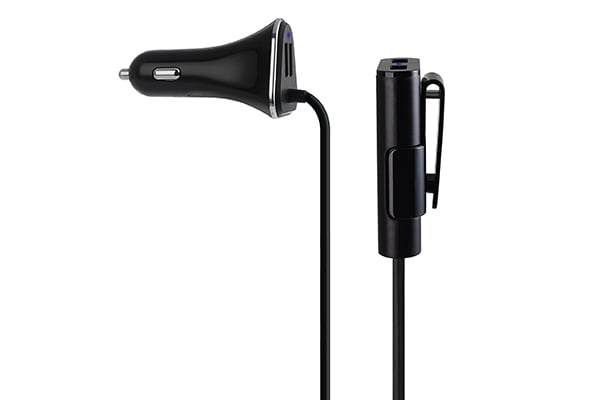 We've all taken a trip with more than a couple of other passengers in the car all needing to charge their phone or tablet. If you work in your car much of the day, you probably also plug in more than a couple of devices. The CableJive PowerPortz can handle the task because it comes with 4 ports.
The charger includes two main sections. One plugs into the car's cigarette lighter like a typical car charger. It holds two USB port on the top of the plug. Each port can charge up to 2.4A for a total of 9.6A between all four ports.
There's a 6 foot cable coming out of the plug that leads to a small box that holds two more ports and a clip so the user can clip it on a pocket on the back of a car seat or on any similar spot in the car.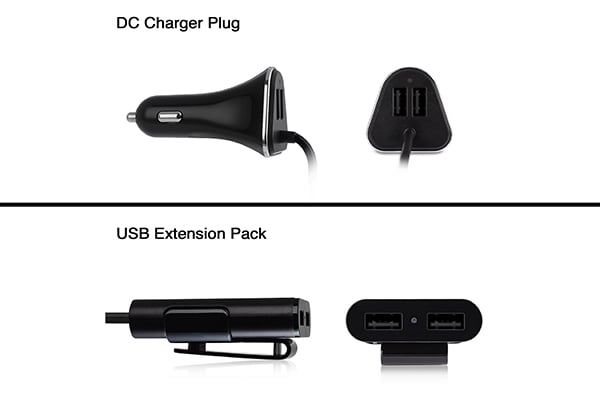 The cable has a velcro strap to keep it from getting tangled if you don't need to extend it to the back seat.
The CableJive PowerPortz costs just $19.99 direct from CableJive.
Scosche ReVolt Dual Car Charger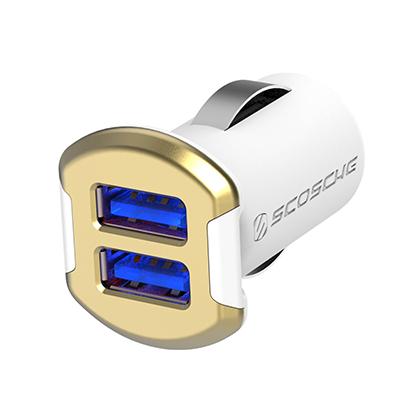 While the PowerPortz charger above gives you four ports and extends it to the back seat, the Scosche ReVolt Dual ($24.99) car charger gives users a minimalist charger that fits in the cigarette lighter and barely sticks out. It has 2 ports that each charge up to 2.4A and 5 watts. It comes in multiple colors, like the gold and white one pictured. There's also one with all black, silver and white and finally space gray and black.
TYLT Vu Wireless Charging Car Mount
Phones with Qi wireless charging, like the Samsung Galaxy Note 7 or Galaxy S7 Edge can take advantage of my favorite car charger from TYLT. The TYLT Vu Wireless Charging Car Mount ($59.99) easily mounts in your car and holds your phone in the cradle. There's a part at the bottom that holds the phone's bottom edge and two clamps that adjust to fit phones of multiple widths. A button on the top of the mount releases the clamps.
The cable connects to the DC plug with an extra USB port on top of the plug. That way you can charge the phone with the wireless charging and then also charge a second device, like another phone or an electronic accessory.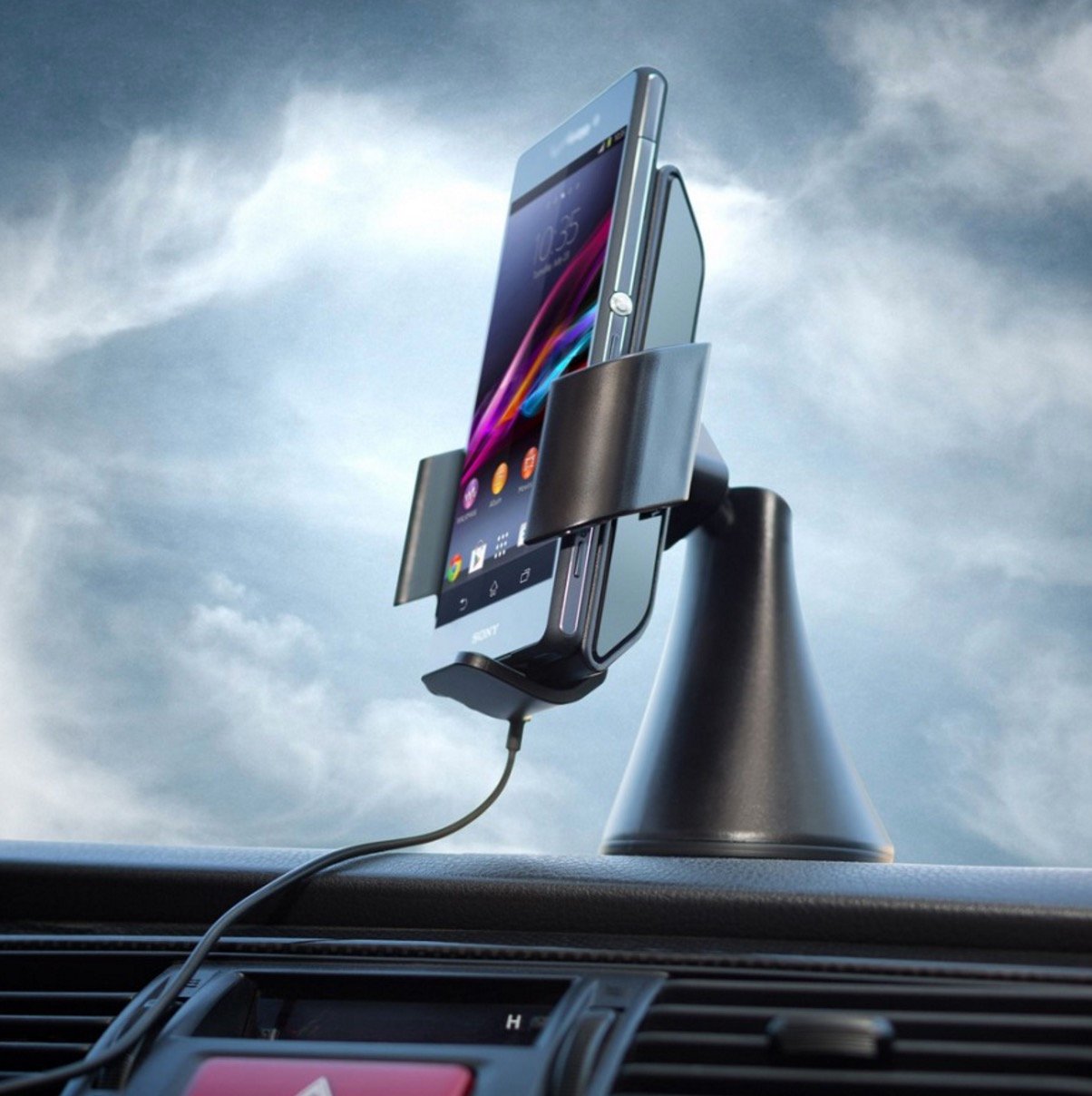 It's black and comes with blue, red, gray or yellow on the cradle.
The base will fasten to your dashboard or to a window. The cradle will keep the phone upright in portrait mode, best for driving directions or in landscape mode if the user prefers. I use it that way to watch video while parked and when waiting for my wife at work or while out shopping.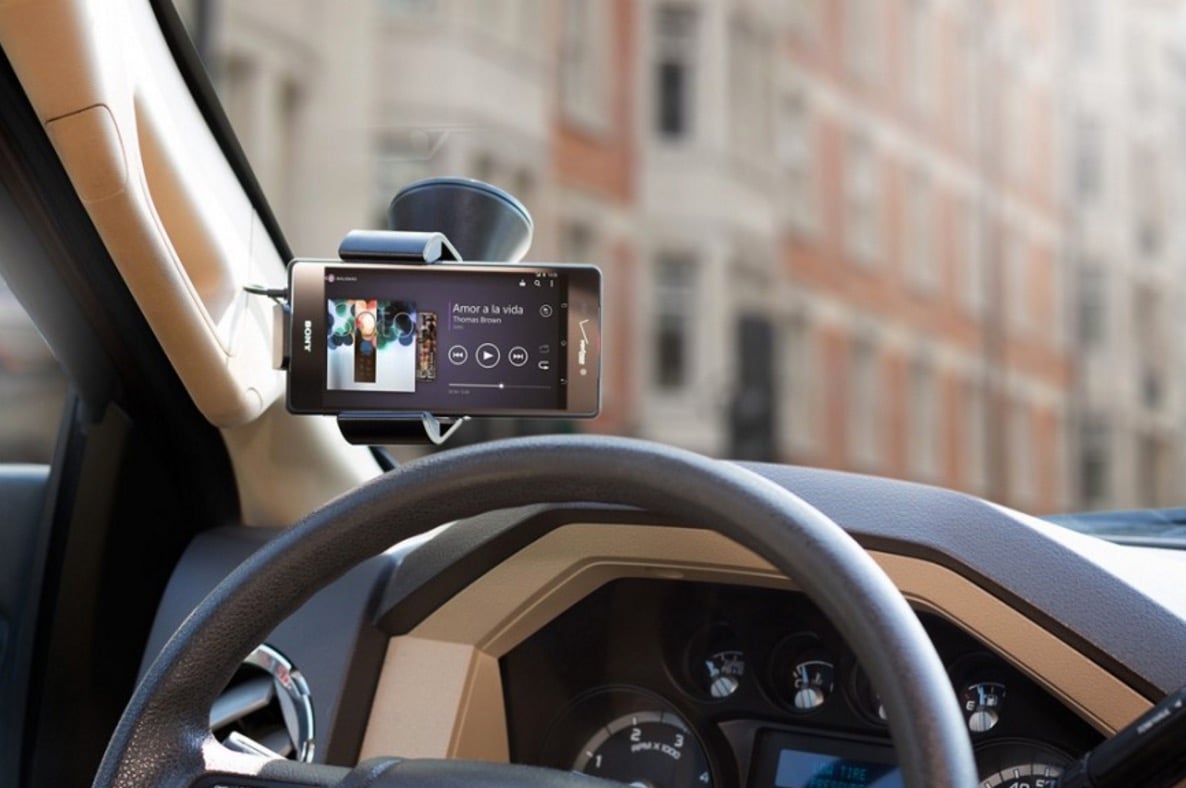 RAVPower 12000mAh Element Car Jump Starter
Some car chargers need to charge the car itself. That's what the RAVPower 12000mAh Element Car Jump Starter will do. It comes in a carrying case with jumper cable attachments that you plug into the jump starter. Attach them to your car battery and start it up.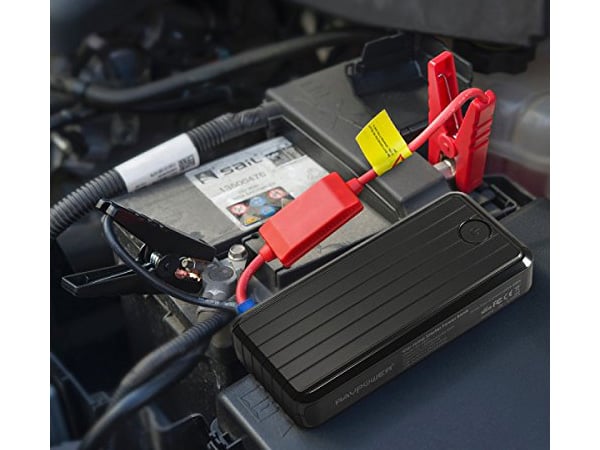 In addition to jump starting the car, the RAVPower 12000mAh Element Car Jump Starter will also charge two USB devices, one with 2.4A fast charging and the other the regular 1.5A USB port.

As an Amazon Associate I earn from qualifying purchases.