5 Great Mobile, Xbox One & PS4 Accessories at E3 2015
Microsoft's Xbox One and Sony's PS4 don't exist in a vacuum. Often times you need accessories and services to deliver a great gaming and entertainment experience. Early on in every console generation, it's Microsoft and Sony who provide the best experiences. Third-party accessory and service makers need time to see what the challenges are and what people want.
It's been almost two years since the current generation of consoles arrived and service and accessory makers are delivering some rather impressive accessories for gaming. E3 2015, this year's huge video game and interactive entertainment trade show in Los Angeles California, had some pretty impressive Xbox One & PS4 accessories.
Mobcrush
It used to be that reading longform pieces and reviews were how you found out information about a game. The internet changed all of that initially, making gaming reviews easy to publisher and easier to find. The video and audio revolution changed that again. Now you could see and hear reviews of upcoming releases and watch other people play before you spent your hard-earned money on it.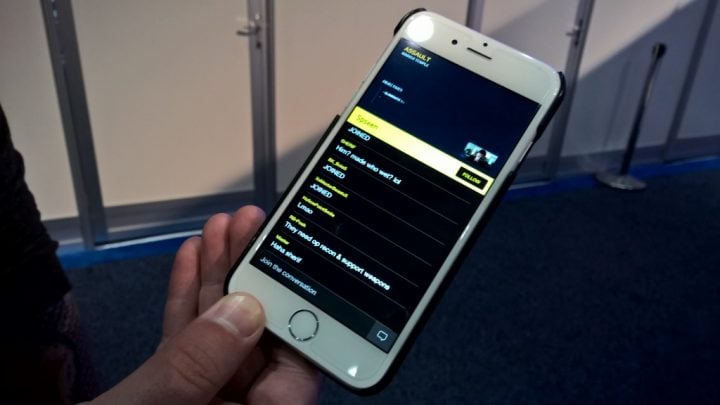 We're in the midst of another revolution now. Livestreaming technology isn't new, but in the last year Twitch and YouTube users by the millions tuned in to watch others play games in real-time. Built in chats allow viewers to ask questions immediately and the reviewer/streamer can answer them in the best way they know how: by showing off footage of the game.
Mobcrush is a relatively new app and service that takes the streaming experience on the go. Mobile gamers will be able to build the same kind of vast, open communities as their Xbox One, PS4 and PC counterparts.  Right now, anyone can download the app and watch live streaming video of big-name mobile titles like Modern Combat 5 complete with picture-in-picture video of the player. Downloading Mobcrush is completely free.
PlayStation Vue
Microsoft came at Sony out of nowhere with the Xbox One's live television integration. The Xbox One can flip channels, tell you what's on and let you switch channels with just a voice command. Better, you can watch television while you game.
PlayStation Vue is Sony's answer to TV app on the Xbox One and the Kinect hardware that it requires. Showcased at Sony's E3 2015 booth, the service allows PlayStation owners to get livestreaming cable channels over the internet. Available in Chicago, Los Angeles, New York City, Philadelphia and San Francisco, PlayStation Vue gives every PS4 and PS3 a virtual TV tuner. You get the same channels as you would from Comcast or Verizon and if you can't catch a favorite show live there's an extensive catalog of programming.
Read: With PlayStation Vue on PS4, The Xbox One Might Be in More Trouble
Plans range from $49.99 to $69.99 depending on the channels you want, and Sony is pretty up front about the channels that users won't see on the service in their area on its website. At its E3 2015 briefing Sony announced that it plans to let people only pay for the channels that they want.
Nyko Databank for Xbox One
Gaming changed forever when Microsoft and Sony added DVD readers to their consoles. Suddenly, developers had a lot more storage space to work with. They could add features to games or add improvements for the way their environment and characters looked. Today we have spacious hard drives, upgraded disc storage and better graphics processors. All of these have resulted in some pretty huge visual upgrades for games. They've also allowed games to balloon in size.
Sony dealt with this issue by letting PS4 owners quickly and easily switch out the hard drives inside of their PS4. If you run out of space, you just add in a bigger hard drive and redownload your games. The new Nyko DataBank for Xbox One brings this same convenience to the Xbox One.
The DataBank for Xbox One sits on top of our console, perfectly matching its texture and coloring. For $39.99, it allows anyone to switch in a 3.5-inch hard drive into an enclosure that has USB 3.0 support. You only need to push in the buttons on the front of the DataBank for Xbox One to get off the cover and upgrade your storage. The DataBank for Xbox One is completely independent of the console's resources; there's a dedicated wall plug for it so that you don't have too may things drawing on your console's power.
Nyko says the DataBank for Xbox One will go on sale sometime later this year. You will need to purchase a hard drive to put in the accessory.
Microsoft Xbox One Elite Wireless Controller
Professional gaming controllers have existed for some time. Typically, these controllers aren't created by the console makers themselves, but by third-party accessory creators with a specific focus on professional gaming leagues.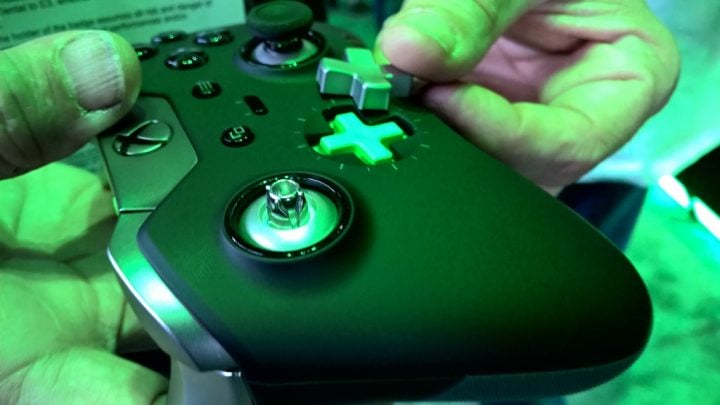 The Xbox One Elite Wireless Controller is the new high-end Xbox One controller created by Microsoft itself. Unveiled at E3 2015, the Elite Wireless Controller is completely programmable using companion apps coming to the Xbox One and Windows 10 PCs. In fact, it'll even work on Windows PCs too. You can decide between two different controller profiles with just a switch.
Read: Xbox One Elite Wireless Controller Impressions: A Must
Removable paddles, hair triggers and metal joysticks with removable surfaces complete the superior experience. Microsoft says it plans to launch the Xbox One Elite Wireless Controller sometime this fall for $149.99.
Plantronics RIG 500E
I can honestly say I never expected to be writing that Plantronics had the best gaming and mobile accessory shown at E3 2015. That seems silly now because the new Plantronics RIG 500 line of gaming and entertainment headphones is the best accessory I managed to get my hands on at this year's show.
Plantronics seems to understand that headphones aren't just tools. They've become a lifestyle choice. The extras that your headphones offer says something about your priorities at that particular moment. Plantronics is treating headphones the way they deserve to be treated, like an ecosystem.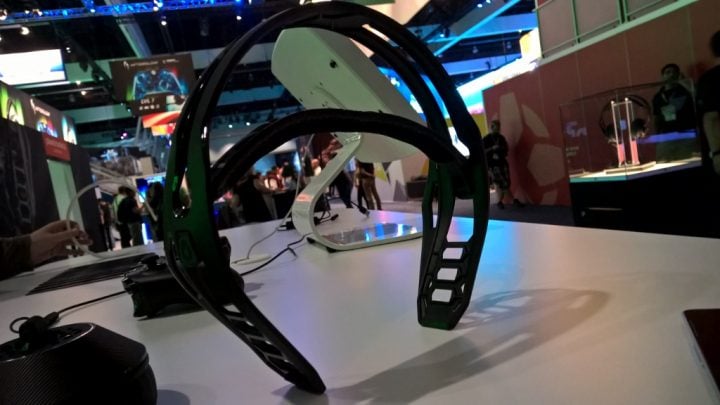 The RIG 500 series is completely modular. A support band cushions your head while a bendable, ridiculously light weight frame acts as the glue that holds everything together. The cups and drivers, the things that fit around your ear and create the actual sound can be switched out on the fly. One set prioritizes ear isolation in loud environments. The other lets you hear the environment around you, but provides stunning sound and lets your ears breathe the way nature intended.
The detachable boom microphone is muted automatically when it's folded up. Each part of the system can be switched out too, meaning you can accessorize your entry-level Plantronics RIG 500 with additional features and better cups. Plantronics has an attractive line of colorful frames on the way that allow you to match what you're wearing or your controllers color.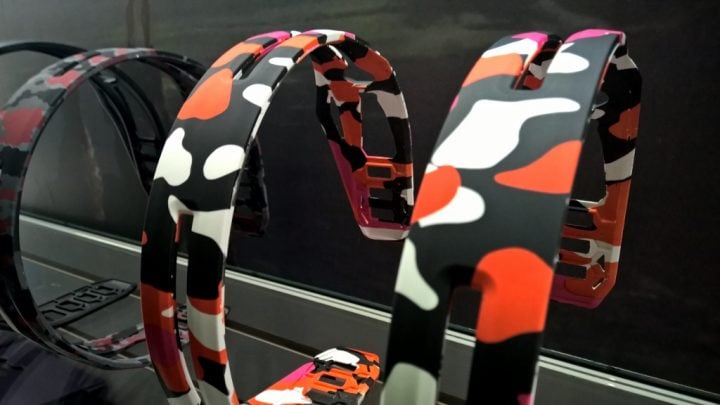 The RIG 500E comes with the two different sound cups, an optional USB cable, black headband and black headset frame. Every entry in the RIG 500 series will work with an Xbox One, PS4, iPhone and more. The Plantronics RIG 500E package will cost $149.99 when it launches, but anyone can get in on the ground level with the Plantronics RIG 500 for $59.99. They entire line will go on sale this fall.

As an Amazon Associate I earn from qualifying purchases.