5 Great Reasons to Jailbreak iOS 9
An iOS 9 jailbreak is finally out, and if you're looking for some good reasons to jailbreak your iPhone on iOS 9, here are five of them.
It what came as a surprise, Pangu released an iOS 9 jailbreak last week. Many users in the jailbreak community expected a jailbreak to release after the iOS 9.1 update would release, which is expected any day now. However, the iOS 9 jailbreak is still a welcomed treat for those who have been looking forward to it.
The new jailbreak allows users to customize iOS 9 and new features that Apple wouldn't normally allow, thanks to the Cydia app store which allows users to download all sorts of different tweaks and apps. While some popular tweaks still have yet to be updated, most tweaks have been through the process, and there are even more tweaks that have released since the introduction of the iOS 9 jailbreak.
Read: How to Jailbreak iOS 9 with Pangu
Of course, jailbreaking isn't for everyone, as novice users could be in over their heads, but for those experienced users who have never jailbroken before and are looking to take things to a new level, jailbreaking is a great way to do that.
Here are five reasons why you should jailbreak iOS 9 on your iPhone or iPad right now.
Total Customization
One of the biggest downsides of iOS compared to Android is the lack of customization. While iOS is generally seen as easier to use for a lot of users, there's not much in the way of customizations on Apple's mobile operating system.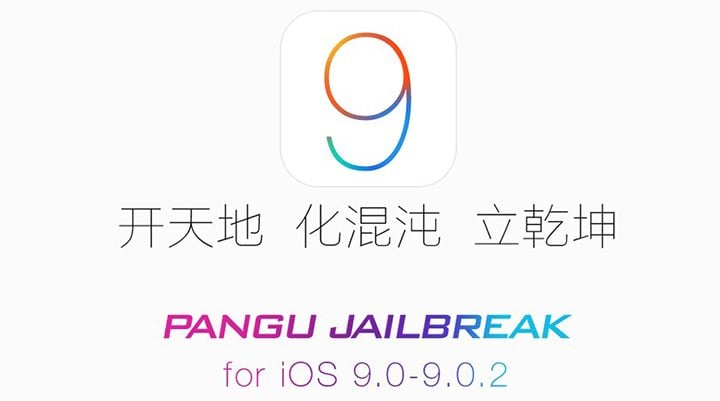 However, jailbreaking your iPhone breaks open the proverbial walled garden and lets you customize iOS to your heart's content. There are a ton of Cydia tweaks that you can install that can change pretty much anything about iOS. Don't like the font? There's a tweak for that. Want to hide stock apps that you don't use? There's a tweak for that too.
This is one of the main reasons why users jailbreak their iPhones. The customization offerings are pretty much limitless, and there's always a new tweak coming out that does something really cool that Apple wouldn't implement otherwise.
Added Features
To tack on to the previous section, jailbreaking not only allows to to customize iOS, but also add entirely new features.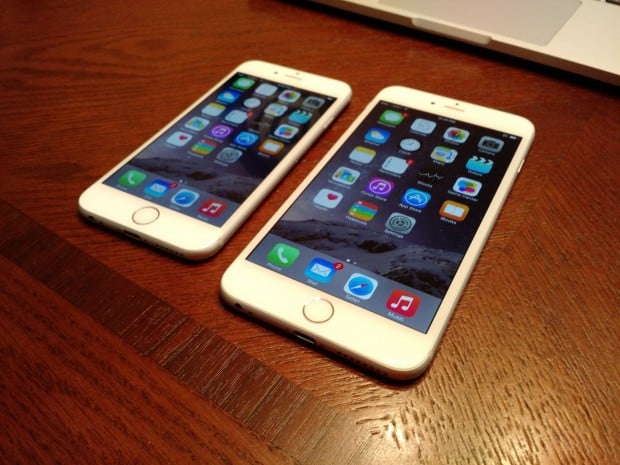 For example, a few tweaks have released recently that allow users with older iPhones to get the features of the new iPhone 6s, including 3D Touch and Live Photos, which are usually exclusive to the iPhone 6s.
In fact, 3D Touch uses a completely new display technology, but by utilizing a simple long-press, you can mimic 3D Touch's Quick Actions on older iPhones, which is pretty cool.
Get Rid of iOS Annoyances
Let's face it, iOS is great and all, but there are just some things that annoy users. This is where jailbreaking can come in handy.
One big annoyance I have is that you have to tap twice in order to clear a notification in the Notification Center. However, you can install a simple Cydia tweak that allows you to just tap it once to clear, which is really convenient.
You can also install tweaks that gets rid of any features that you don't really use in order to clean things up a bit, so if you don't like the Collections feature in the Photos app, you can install a tweak that gets rid of this and only shows the Albums view.
Essentially, if you have an annoyance with iOS, it's likely that there are other users with the same complaints, and a jailbreak tweak developer has probably already come up with a tweak to fix it.
Use Banned Apps
Apple is notorious for high standards and strict guidelines for its App Store, and that's completely justified, but that also means that the company can ban certain apps for whatever reason it deems legitimate.
For example, Apple doesn't allow game console emulators in the App Store, most likely for copyright reasons, but also because it's a great way to get games for free, since you can find a ton of ROMs online for free to use with emulators.
However, these emulators can easily be found in Cydia on a jailbroken iPhone, allowing you to play your classic Nintendo games on your mobile device whenever you want, without Apple's wet blanket to ruin the fun.
Better Privacy & Security
While there has been a lot of talk about how jailbreaking your iPhone can put your device at risk of easy hacking and increased malware, it's not as big of a deal as people make it to believe.
In fact, jailbreaking can make your iPhone more secure and privacy-aware than ever before. There are a ton of tweaks that can increase the security of your iPhone to prevent a thief getting access to the device. For example, you can prevent a thief from shutting down your iPhone so that you can still track it with Find My iPhone.
Furthermore, there are a handful of tweaks that can make your iPhone more private, like tweaks that can fake your device's advertising ID so that apps don't receive your actual personal information for advertising purposes.