5 Halo 5 Tips For Campaign & Multiplayer Success
After months of plotting upgrades to the Xbox One, years of watching teasers and probably days of downloading their digital copies, gamers across the world are getting their hands on Halo 5: Guardians now. Halo 5 is developer 343 Industries second chance at developing a flagship first-person shooter.
In the long run, Microsoft hopes that Halo 5 will boost sales of the Xbox One and bring subscribers to Xbox Live Gold. With the Halo 5: Guardians release day finally here, it's not like we have to wait long to see if that's the case. Thousands attended midnight release parties and celebrations, picking up their copies of Halo 5 and immediately heading home to play the game's campaign and online multiplayer. Others stayed in, watching the Halo 5 release celebration on Xbox Live and gaming once their digital copy unlocked at Midnight Eastern Standard Time.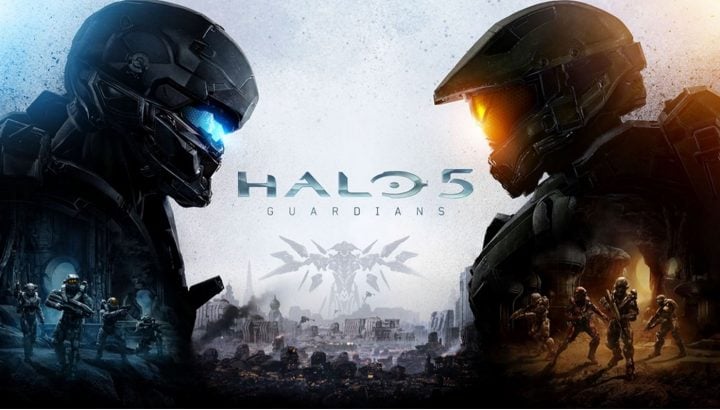 For months the collective attention of the gaming community has been on the plot and different game mechanics that 343 Industries hopes will save the game from the fate of Halo 4. For the studio to achieve that goal, players need find that Halo 5: Guardians is engaging, intuitive and fun. Luckily, Gotta Be Mobile managed to sneak in some time with the game already. Here are some Halo 5 tips to make your play through of the game's single player and experience with multiplayer the best best it can be.
Issue Commands To Your Spartans
Halo offered split-screen co-op for years. Trouble is, there isn't always someone on Xbox Live or in your living room to play with you. Halo 5: Guardians kills split-screen cooperative play in favor of Fireteams. Both Master Chief John 117 and Spartan Jameson Locke command a team of Spartans that'll help them through the story missions. Microsoft says that these Spartans are powered by its Xbox Live Cloud Compute service, which is absolutely free to developers.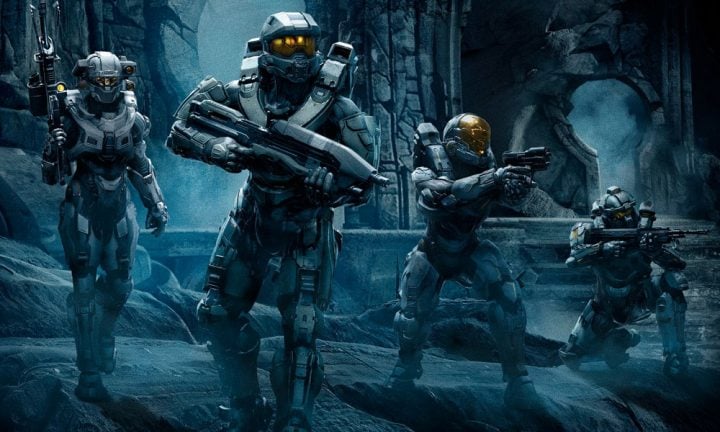 Press the up button on the directional pad to give your team of Spartans specific orders.
How 343 Industries manages to pull off the Fireteams doesn't really matter. What matters is that they can capture vehicles and bring your Spartan back to life in a any situation.
Bring in Some Assistance With Co-Op
If letting Xbox Live Cloud Compute control your Fireteam isn't making things easier, you can always call in your friends. Halo 5 did dump split-screen co-op, but remote co-op is alive and well. Up to four people can play through the campaign at the same time, with difficulty scaling depending on the scope of the team.
To pull this feature off, each gamer in your party will need Xbox Live Gold and a copy of Halo 5: Guardians.
Redeem Your REQ Cards & Use Them Wisely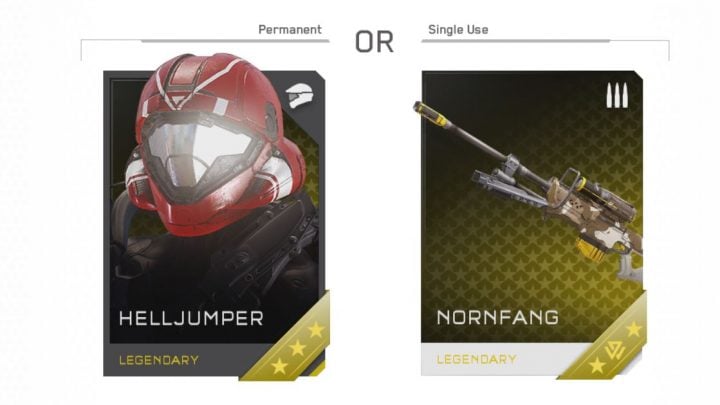 Halo 5: Guardians does some new things with multiplayer. Arena, is the same multiplayer we've seen for years. Yes, it does have some movements and weapons upgrades. In contrast, Warzone is all new.
The game mode is a battle simulation. That simulation revolves around to teams of twelve people battling it out for supremacy. There's a lot of action and a lot of Covenant to kill. Taking on these forces unlocks REQ Cards for new weapons, vehicles and looks. If you're ready to take your experience up a notch in Warzone, get some REQ cards and use them wisely. Microsoft also sells REQ Bundles for $24.99.
Join A Spartan Company for the Best Warzone Experience
You can earn your first pack of REQ cards and make things on yourself easier when finding a Warzone match to begin with. Spartan Companies are available on Halo Waypoint. Really, they're clans for Halo, complete with their own uniform colors, icons and extras. 343 Industries gives all Halo 5 players a free REQ Pack when they join a company. Note that you can either create your own or apply for acceptance into someone else's Spartan Company.
Always Aim For the Face & Use The New Abilities
https://www.youtube.com/watch?v=hCP0GSB2A8E
Of course, Halo is a first person shooter. Some things haven't changed. If you're bad at aiming and you know it, aim for the body of enemies and opposing Spartans. If you're good with compensating for recoil, absolutely aim for the face.
Movement in Halo 5: Guardians has changed drastically. Clamber lets your Spartan pull themselves up from a ledge – provided that you missed that ledge by a small margin. Every Spartan has jets, Those jets are great for large jumps and for running endlessly around enemies. Ground Pound is a new ability that allows Spartans to take those jets attached to their suit and use them as a lethal weapon. Your Spartan lands with a thud. The Spartans around you get hit with some serious damage. Slide to get away from enemies and charge others with your jets to take out other enemies like you're a mad bull.
Good luck with Halo 5: Guardians.