5 Hilarious Madden 15 Glitches
Now that the Madden 15 release is finally here, Madden season has officially started and gamers all around the globe are enjoying the latest release. Madden 15 has received tons of high praises and reviews, but we've managed to find five hilarious issues or glitches you'll want to see.
Before you start playing and challenging your friends you may want to play a little single-player first, to hone those skills, and be sure to check out our 7 Tips post linked to below.
Read: Madden 15: 7 Things You Need to Try Right Now
If you're a die-hard football or Madden fan you've probably been spending all your time playing this awesome new game, just like we have, but you probably haven't had some issues that are being reported. Overall the release went quite smooth and the game is excellent, but below are five funny glitches worth watching.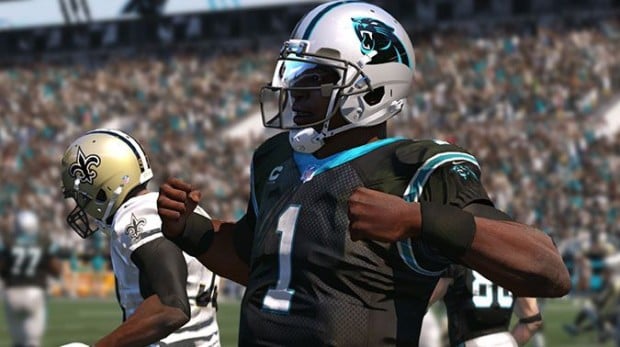 Every game has an issue or two, and EA Sports is no different. Making a game as impressive and detailed as Madden has certain challenges, especially in the way the AI moves around on the field. Players bounce along the ground, often times dive and nothing, or do other silly things. However, the five videos below really take the cake.
So far we've heard players call these NFL field mines, or invisible mines, as players randomly will be running and get blown into the air. There's also a new viral Vine video below of a player launching so far he nearly goes out of frame, and drops 15 yards down field. This is some pretty crazy stuff going on.
https://vine.co/v/Ml6vwDpYedA
Most of these "Madden 15 Glitches" are players just floating around or acting up after the artificial intelligence software senses some contact, making them go flying. Clearly a few small problems need to be addressed in a future update, but it's fun to watch nonetheless.
https://www.youtube.com/watch?v=gclDq5Zywy4
Some Madden 15 players actually flop so far and hard they end up doing front flips.
https://www.youtube.com/watch?v=jQsAEFgdMnQ
And last but not least, my favorite one, the invisible mine glitch. Here you see a fumble take place in Madden 15 and while the defense hustle to recover the ball one manages to barely grab it before landing on an invisible landmine. Instantly launching him through the air. Awesome, right?
These videos continue to appear all over the internet and on YouTube since the launch earlier this week, and the game has only been available for a few days. As more and more gamers pick up the latest EA Sports Madden release we can expect this to start happening more frequently, and more reports surface.
It's likely we will see an update or patch in the near future to fix a few of these problems, but at this point it's hard to say what gamers can expect.
Read: Madden 15 Review: Is it Worth It?
We've been extremely impressed with Madden 15 so far, and can see it taking up hours upon hour of our time. The game may have a problem or two, but the graphics and gameplay more than make up for these few small issues. These players need to be careful, or Goodell may issue more fines for silly things like dunking over the goal posts, or doing flips down the field.
In closing, while Madden 15 may have a glitch or two going on, there is no denying how wonderful and realistic the graphics are. So realistic in fact, that there's actually something called the "Manning Face" as EA Sports went into such detail that we have the Eli Manning struggle face.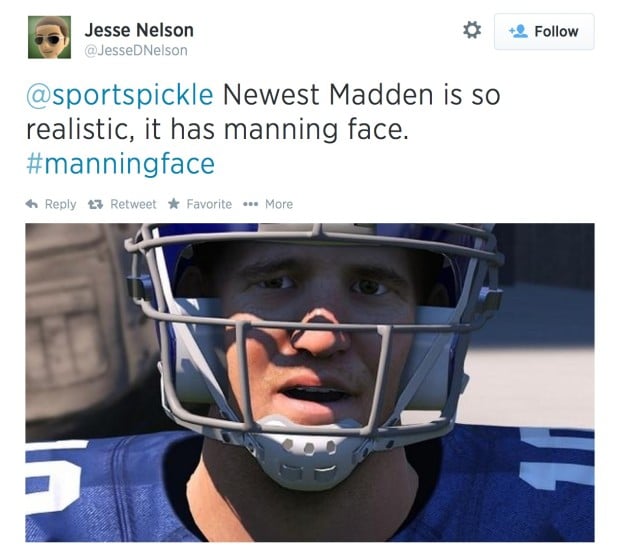 Shown above is one Twitter user who caught a pretty realistic and impressive shot of Eli Manning during in-game footage from Madden 15. That's some serious detail right there. Well done EA Sports.
Did you pick up Madden 15 yet? If so are you experiencing any of these glitches?

As an Amazon Associate I earn from qualifying purchases.