5 iOS 7 Cydia Tweaks for a Faster iPhone 4
It's not surprising that there are still plenty of users out there who are using an iPhone 4, whether they've stuck with it this whole time or bought it for cheap when it was replaced by the iPhone 4s and iPhone 5. However, the latest version of iOS is a mixed bag as far as performance is concerned.
Many users reported that iOS 7 on the iPhone 4 was a dismal performance drain, with apps taking forever to load and animations lagging behind. While the iOS 7.1 update did improve the overall experience for iPhone 4 owners slightly, the mobile OS is still rather sluggish on the older device.
However, if your iPhone 4 is jailbroken, there are several iOS 7 Cydia tweaks that you can install that can help with the performance of your device and make it feel like new again.
We've already discussed a ton of iOS 7 Cydia tweaks that dramatically improve the iOS 7 experience, but iOS 7 performance on the iPhone 4 is something that needs a slight improvement, and jailbreaking can give users that ability.
As with our previous lists of essential jailbreak tweaks, we want to point out that there are a ton of great Cydia apps and tweaks out there, but a lot of them are fixes for problems that don't even exist (like a tweak that hides the app name under the icon, or hides the carrier name at the top — unnecessary, but to each his/her own).
The tweaks that we mention, however, are ones that can be huge boons to your iOS 7 experience, and they fix real issues that have annoyed iOS 7 users since day one. So here are five iOS 7 Cydia tweaks that can breathe new life into your iPhone 4.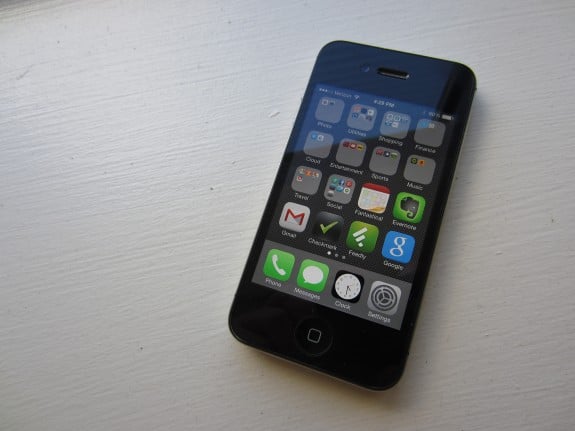 HideMe7
Many of the user interface elements in iOS 7 are said to be the cause of slowdown on the iPhone 4, and HideMe7 can help with that.
This tweak allows users to hide certain UI elements in iOS 7, without the need to have a ton of different tweaks installed — it's very much a one-stop shop Cydia tweak.
HideMe7 allows you disable and enable things like the camera grabber, control center grabber, icon labels, Newsstand, icon jitter, page dots, and a lot more. One iPhone 4 user said that simply disabling icon labels fixed a lot of lag issues that he was experiencing when swiping between pages on the home screen.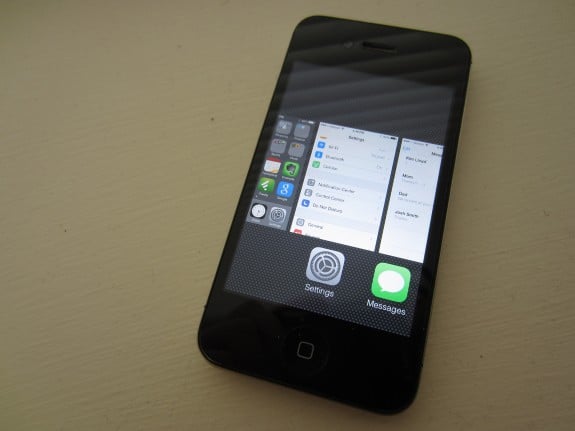 NoSlowAnimations
While this tweak doesn't actually speed up the performance of your iPhone 4, it provides that illusion by speeding up the animations. NoSlowAnimations allows you to adjust the speed of all the iOS 7 animations to your liking.
For a lot of users, the animations in iOS 7 are slow just for design's sake, but this tweak will speed them up so that you can work as quickly as you need to without the slow animations bogging you down.
Essentially, NoSlowAnimations is a tweak that every iPhone users should have, not just iPhone 4 users.
Nitrous
Web browsing in Safari on an iOS device is really fast compared to using a third-party option because Apple blocks third-party apps from using its Nitro Javascript Engine. However, it doesn't have to be like that.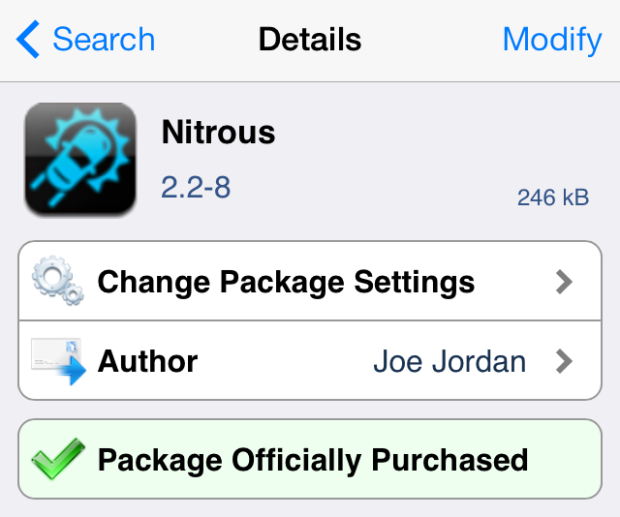 Nitrous is a really nice jailbreak tweak that gives third-party apps access to the Nitro Javascript Engine. Any app that accesses the internet and uses a webkit browser (Chrome, Facebook, Twitter, etc.) can take advantage of Nitrous, and in some cases, this can result in over three-times the performance boost than without Nitrous.
NoBlur
iOS 7 includes a lot of blur effects, such as when opening up the Notification Center, on the lock screen, and swiping up Control Center. It might look pretty, but it can bog down your iPhone 4.
NoBlur is a tweak that disables some of the blur elements in iOS 7. It allows you to turn down the blur in iOS 7 or disable it completely. iPhone 4 users say that simply disabling the blur for the lock screen can make a huge difference on the older device.
SmartClose
To save iPhone 4 resources and prevent your device from getting bogged down, SmartClose can put apps into a deep sleep using an Activator command, as well as keeping certain apps turned on that need location, such as Google Maps.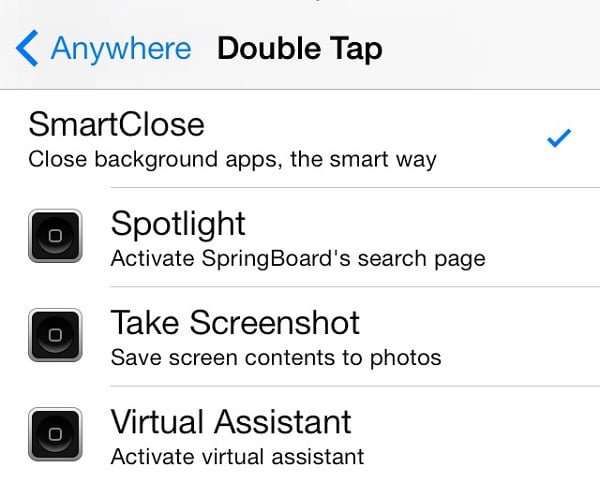 There are numerous apps in Cydia that are similar to SmartClose, but SmartClose does it differently. The tweak takes all apps that are running in the background and puts them immediately into a deep sleep state, rather than keep them running in the background for a certain amount of time before finally putting them to sleep.
This kind of sleep state is when the app is unable perform any network or location updates, but still has the memory and cache loaded so that relaunching the app is quick. This can significantly save battery life, as well as open up more room for the processor to work.

As an Amazon Associate I earn from qualifying purchases.