5 iOS 7 Cydia Tweaks for a More Convenient iPhone
While the latest iOS update may not be jailbreak ready, users running iOS 7.0.6 or older can still enjoy the wonderful world of jailbreaking, and I've been taking advantage of this by trying out all sorts of nifty iOS 7 Cydia tweaks on my iPhone and iPad, and finding out which ones are worth your time.
Since jailbreak developers are constantly updating and releasing new tweaks that are compatible with iOS 7, we figured it was time, once again, to tell you about some of the best iOS 7 Cydia tweaks that we've found.
We already discussed a ton of iOS 7 Cydia tweaks that dramatically improve the iOS 7 experience, but we're back yet again with some jailbreak tweaks that will vastly improve the convenience of using your iPhone.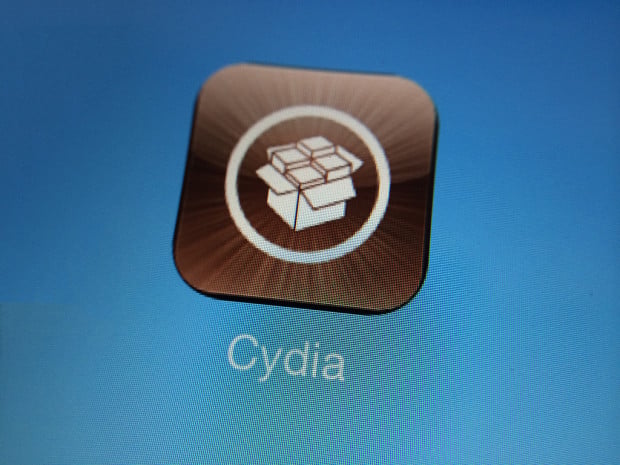 As with our previous lists of essential jailbreak tweaks, we want to point out that there are a ton of great Cydia apps and tweaks out there, but a lot of them are fixes for problems that don't even exist (like a tweak that hides the app name under the icon, or hides the carrier name at the top — unnecessary, but to each his/her own).
The tweaks that we mention are ones that can be huge boons to your iOS 7 experience, and they fix real issues that have annoyed iOS 7 users since day one, so here are five tweaks that can make your iPhone more convenient to use than ever before.
Auki
Auki is a new jailbreak tweak that makes replying to iMessages and text messages easier and quicker. Message+ is great and all, but I found that Auki fits much better within the iOS 7 user interface.
Auki allows you to reply to a text message directly from the home screen by tapping on the notification banner that pops up at the top of the screen. From there, you can type your reply and even add a photo right from that pop-up window, with the option to insert the last photo that you took, making it easier to insert a photo than Apple's default method.
You can also start a new text message using Auki by swiping down in the Notification Center to start a new message, or use Activator to launch Auki your own way.
Auki also gives you the conveniences of silencing a specific contact, so that you won't get notification banners from them until you unsilence them, which can be great if their sending you a ridiculous amount of text messages.
Auki is $3.99, which is a bit expensive for a jailbreak tweak, but it's worth every penny if you're looking for ways to make text messaging from your iPhone more convenient.
BetterPowerDown
Holding down the power button on your iPhone for a couple of seconds brings up the prompt to shut down your iPhone, but wouldn't it be nice if it gave you other options as well, like rebooting and respringing?
BetterPowerDown is a jailbreak tweak that gives you these extra options in the power down menu, and it even presents them in the new iOS 7.1 look with rounded buttons instead of rectangles.
It's a really simple tweak, but it adds way more convenience to your iPhone's power options, especially since Apple doesn't let you reboot or respring your iPhone by default.
BetterPowerDown costs $0.99 in Cydia, which might be surprising for such a simple tweak, but it's well worth it for the added convenience.
Convergance
There are plenty of lock screen replacements for jailbroken iPhones, but none are as beautiful and comprehensive as Convergance, which is a brand-new iOS 7 jailbreak tweak that was released about a week ago.
Convergance turns your iPhone's lock screen into multiple lock screens with different kinds of information on each, and you can swipe through these different pages with ease.
For instance, swiping to the left will give you toggles for WiFi, Bluetooth, LTE, volume, etc. Swiping down will provide you with your calendar and any reminders that you have set up. And of course, swiping to the right will open up the camera app as always.
Notifications are neatly organized into app icons on the lock screen, and you can view notifications for each app individually, which eases down on the clutter that the default lock screen can have.
Convergance is $2.50 in Cydia, and it's probably the best-looking lock screen replacement I've ever used.
Stride 2
If you're not happy with iOS 7's default passcode method for unlocking your iPhone, Stride 2 is a fantastic alternative.
Instead of having to enter in a passcode, you can simply draw a shape or letter to unlock your iPhone. You simply just set a specific shape or letter in Settings, and then whenever you go to unlock your device, you'll be asked to draw that specified shape or letter instead of entering in a passcode.
Stride 2 costs $2.99 in Cydia, but it's the perfect replacement to the default passcode unlock method in iOS 7.
Auxo 2
We discussed Auxo 2 before, but I thought it would be worth another mention in this roundup. Auxo 2 essentially turns the iPhone's multitasking tray and app switcher into something similar on steroids. It also combines the app switcher and Control Center.
This means that swiping up from the bottom of the screen will bring up Control Center as well as the app switcher, which also puts a little less strain on the Home button since you don't need to double-click on it every time you want to open up the app switcher.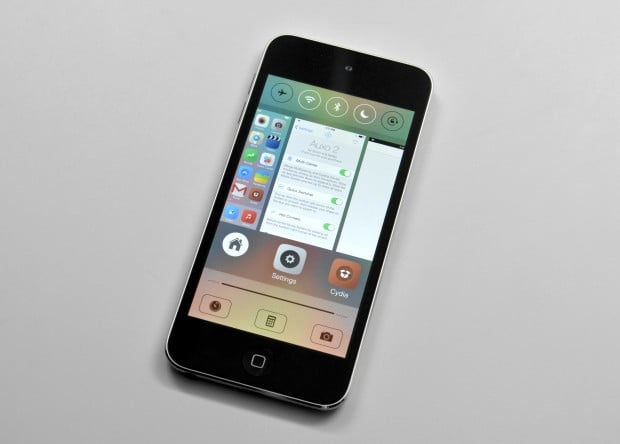 Auxo 2 costs $1.99 for those who previously owned the original Auxo app, and $3.99 for new users. It's not an app for everyone, since some users like to keep Control Center and the app switcher separate, but many users will like the convenience that Auxo 2 offers.

As an Amazon Associate I earn from qualifying purchases.