5 iOS 8 Cydia Tweaks to Install Right Now
The iOS 8 jailbreak has been officially out and available for all iPhones and iPads that are capable of running iOS 8 for a while now. Here are five iOS 8 Cydia tweaks that you should install right now.
The TaiG dev team is responsible for this latest jailbreak and they're a recent addition to the jailbreak community, first breaking into the scene just recently with the release of an iOS 8.1.1 jailbreak, allowing users to jailbreak their devices running on the latest version of iOS at the time, but have since updated it to support iOS 8.1.2, which is the current up-to-date version.
The iOS 8 jailbreak from Pangu, however, is also still running strong on devices that are on iOS 8.1. The Pangu dev team is also a recent addition to the jailbreak community, breaking into the scene with their iOS 7.1.2 jailbreak back in June shortly after the update released from Apple.
If you haven't had the chance to jailbreak your iPhone or iPad yet and are wanting to do it, we highly recommend it, as the latest TaiG jailbreak is very stable and most popular jailbreak tweaks are compatible with the latest version of iOS.
With that said, here are five iOS 8 Cydia tweaks that you should try out right now.
LocationFaker8
If you ever need to fake your location on your iPhone or iPad to bypass blackouts or get your way around country restrictions in streaming apps, LocationFaker is a great app for that, and it's available for iOS 8 devices.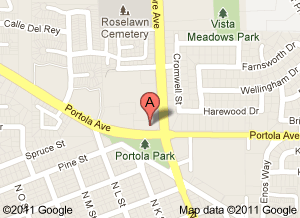 LocationFaker8 replaces your device's own GPS location data with a fake location that you can choose yourself by using a map in the app to select any location you want.
You can also choose which apps will use a fake location and which apps to use your real location so that Google Maps doesn't think you're in another state when you really aren't, as that could make directions an interesting experience.
BatterySafe
Battery life is something that all smartphone users worry about, but an iOS 8 Cydia tweak helps to get as much out of your battery as possible by disabling battery-hungry features when your iPhone is almost out of juice.
With BatterySafe, users can customize how it works, by choosing which features get auto-switched to off when the battery runs low, like WiFi and Bluetooth, as well as having your iPhone automatically dim the display so that the battery will just a bit longer.
Of course, you can adjust these settings manually from the Control Center, and that in itself is pretty easy and quick to do, but if you're all about the automation, BatterySafe is worth a look.
SlideForUsage
SlideForUsage takes advantages of the swipe down gesture in the multitasking tray and allows users to see app information when they swipe down on the app in the app switcher. Information includes when the app was last opened, how long it was used for when it was last opened, and the total duration of how long the app has been used over a period of time.
We like this jailbreak tweak a lot because it adds something to the iOS 8 experience without getting in the way or adding clutter to the user interface. It's not useful in all cases, but it can be a good tweak to have to see if anyone's been snooping around on your phone while you went to the restroom.
MapsOpener
With iOS, you can't change default apps, which can be a bit of an annoyance, especially when you want Siri to use Google Maps instead of Apple Maps. Apple Maps is good and all, but it still has nothing on Google Maps.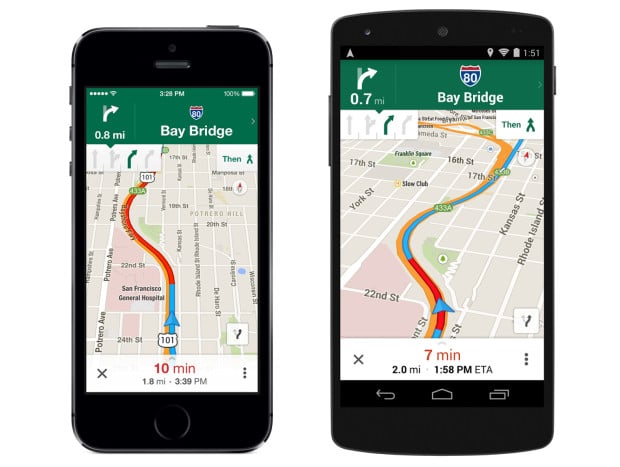 Luckily, there's a jailbreak tweak called MapsOpener that changes the default maps app to Google Maps. That way any links to maps will open in Google Maps instead of Apple Maps. However, one of the big caveats to this tweak is that navigating to a destination using Siri will still open Apple Maps.
This isn't a huge deal if you don't use Siri that often, but I know I prefer to just tell Siri to "take me to [destination]" and it gives me directions just like that. It's too bad it doesn't work with Google Maps.
Fav
Fav is a simple, yet effective jailbreak tweak that adds some functionality to the left-swipe that used to bring up Spotlight Search in past iOS versions, but was reassigned to the down-swipe in iOS 7.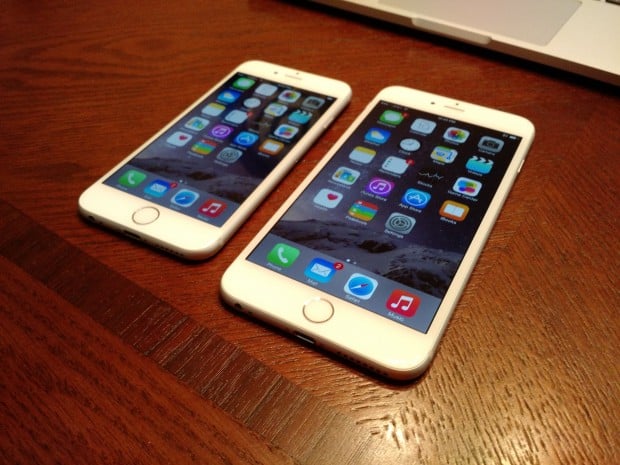 The tweak allows you to set a specific app to launch when you do a left-swipe, so if you use Gmail and check it often, assigning Gmail to the left-swipe makes it quick and easy to access your email whenever you need it.
I've always been looking for ways to utilize the left-swipe ever since iOS 7 was released and Fav just be the tweak that I've been looking for all these months.

This article may contain affiliate links. Click here for more details.